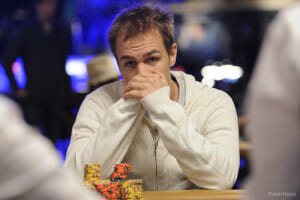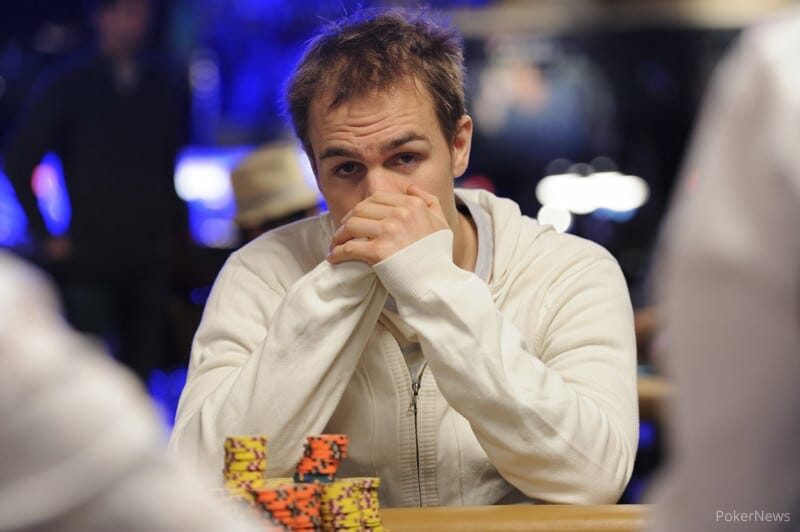 By Steve Beauregard
In 2007, he claims to have made $900 per hour over a four month period.
In November 2011, he won $2 million playing poker, then immediately lost it.
He's Andrew Robl, or good2cu as he is known online. Whatever you call him, there is no better human personification of the early to late 2000's online poker boom than Robl. He could very likely be called the face of the online poker boom, even if it is a face that many in the poker world describe as one of "the most punchable" faces in poker." (More on that later).
Andrew Robl is from Okemos, Michigan, which is a township south and east of East Lansing, Michigan. His poker story is similar to that of almost every other professional poker player in the post Moneymaker-boom: Watch the WSOP on ESPN, get excited about poker, begin playing with buddies after school, make initial deposit online, move up the online stakes, yada, yada. You've heard this story a million times before.
Yet what makes Robl's journey a little different is that he parlayed that early online success into a highly publicized (albeit mostly self-publicized) "balla" lifestyle, all the while growing and learning as a successful professional poker player. For while many of his online poker contemporaries plateaued at a certain limit, or left the poker world due to either boredom, burnout, or Black Friday, Robl pushed his poker career forward, to the point where today he is known as one of the highest of the high rollers – a player seen frequently in the high cash games and on the high roller tournament circuit.
Andrew Robl and the Ship it Holla Ballas
The Ship it Holla Ballas were a loosely associated group on online poker pros who crushed the no-limit games of the mid to late 2000's. A book of the same name chronicled their exploits, and included numerous stories from Good2cu.
In fact, Robl was such a central force in the book, that it could basically be considered his authorized biography.
(Robl with his girlfriend)
Went strolling through target today to get super soakers! … For our son of course ?!! ?? #YESimINtheCART pic.twitter.com/aR7xjjCb7W

— ChristalFuentes (@christalfuentes) June 16, 2015
In addition to the balla lifestyle portrayed in his book. Many of his posts on the 2+2 poker forum revolved around getting stoned, or how he was such catnip for the ladies. Sure, he was just a kid at the time, and there is sometimes signs of humility thrown in that makes you think we're not getting the joke, however it's here where Robl's unlikeable side shines forth.
Robl is the kind of guy to email MTV, begging them to profile him the reality series, "True Life." He is the kind to post his picture on the vanity website "Hot or Not" then brag about the results, (and his sexual conquests), and it seems there has never been a video production, photo shoot or interview he has turned down.
It's this constant bragging and self-gloss that has made Robl a very polarizing figure in the poker community. While he has done good deeds, they seem to always be accompanied by a Twitter announcement of said good deed. Posts, writings, attention-seeking behavior, and scenes from "Ship it Holla Ballas" point the poker prodigy as being a guy who seems to be in love with himself. There's no doubt that a 45 year old Andrew Robl will recoil in embarrassment at the recent version of himself.
Perhaps the 45 year-old Andrew Robl will not care. After all, he'll probably continue to have enough money to be comfortable for life. While he has a gambling streak, and seems to have a healthy disregard for the value of money, the occasional rumors that pop up about Robl being broke seem laughable.
Robl lived in Macau (an inlet off of the southern coast of China) to play in the highest limit poker games in the world. We're talking games as high as $2,000/$4000 No-Limit hold'em, where the buy-in is $400,000.
It was in these games where Robl Tweeted about having won, then lost $2 million quickly.
For the most part, he sticks with these high stakes cash games, occasionally playing a high roller tournament. "The money is bigger" in cash games, he says.
Andrew Robl's Live Tournament Poker Record
Even with a focus on the more juicy cash games, Andrew Robl has cashed for an impressive $4.7 million in live poker tournament winnings. This of course, does not count the millions he has won online.
He's won over $100,000 in a poker tournament eleven different times.
His biggest victory came at the 2013 Aussie Millions $100,000 challenge in Melbourne, Australia. With a strong field of 22 players putting up $100,000, Robl was able to outlast them all, taking home what was his first, (and thus far, only), million dollar payday, worth, $1,055,699.
In 2015, he dominated the $25,000 No Limit Hold'em High Roller events at the Aria, winning two of them and finishing second in another, getting six figure plus paydays each time. Granted, these tournaments had only between 10 to 20 entries, but those competitors were some of the best in the world.
Andrew Robl at the WSOP
Not a big World Series of Poker guy when the more lucrative cash games are running, (he's told interviewers that the WSOP's level of service isn't good), Robl has nonetheless had nine total cashes, while making three WSOP final tables. His total career WSOP winnings are just over $395,000.
His best finish was 3rd place at the 2008 WSOP $5,000 Limit hold'em/No-Limit Hold'em event. The impressive final table included the likes of Isaac "Ike" Haxton, David Williams, Howard Lederer, Justin Bonomo, and eventual winner Erick Lindgren. Robl took home $144,337 for this third place finish.
Andrew Robl at WPT Events
Good2Cu has had seven cashes in World Poker Tour events, for a career total of $1.572 million in winnings.
His signature WPT cash came at the 2010 Doyle Brunson Five Diamond World Poker Classic at the Bellagio, where Andrew outlasted all but one of the 437 other entrants, to finish second, good for $870,124. (Antonia Esfandiari was the winner).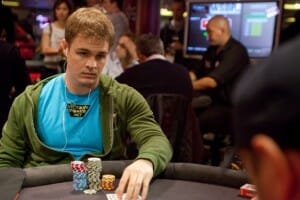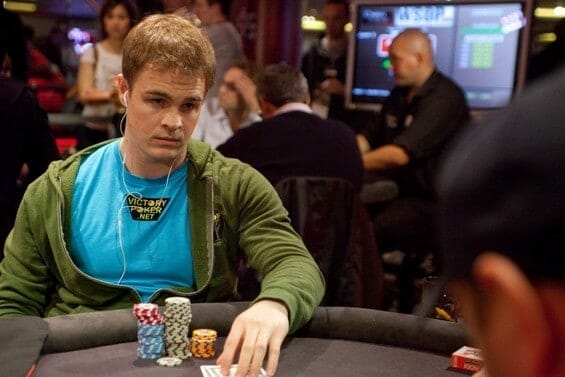 As for tournaments outside of the WSOP or WPT?
There was the aforementioned Aussie Millions score for $1 million.
Also, in the 2011 NBC Heads-Up Championships at Caesars Palace, he finished 4th place for $125,000. Not bad, considering the three players who finished ahead of him, all had either won, or finished second, in the WSOP Main Event, (Eric Seidel, Chris Moneymaker, and Jonathan Duhamel).
A 7th place finish at the PCA $100,000 High Roller Event at the Atlantis in the Bahamas was good for a $313,700 payday.
Andrew Robl's Girlfriend
Since November 2010, Robl has been dating Christal Fuentes, a life coach and relationship guru who founded a website called "The Ladies Coach."
Tidbits
Robl was a sponsored pro with online poker site, Victory Poker, but left the company in February 2012.
He has tweeted that he stakes high-stakes cash player and pseudo celebrity Jean Robert Bellande.
One night Robl lost $200,000 in poker, but made $100K of it back on the craps table.
His housekeeper once found $3,000 of his crumpled up in the dryer.
In July of 2014, after Chinese gambler (and Macau high stakes poker player) Paul Phua was arrested on charges of illegal gambling (in Las Vegas of all places), Robl and fellow Macau high stakes poker player Phil Ivey pitched and put up Phau's $2.5 million dollar bail.
When away from the felt, he likes to hike Red Rock Canyon, outside of Las Vegas, as well as Mt. Charleston. He also enjoys movies and time with his girlfriend and dog Astro.
Photos courtesy of the official World Series of Poker media room at WSOP.com