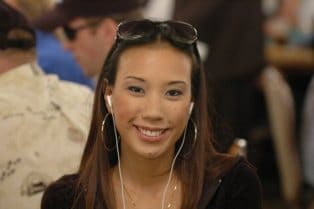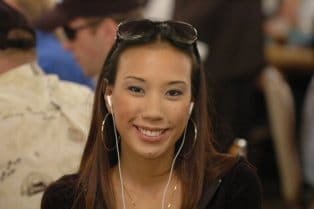 By Steve Beauregard – When amateur Chris Moneymaker took home the 2003 WSOP Main Event, bringing poker into the mainstream while creating huge ratings for ESPN, golf agent Brian Balsbaugh saw opportunity. But unlike the millions who wanted to cash in on the poker boom by playing, Balsbaugh saw opportunity on the business side – believing that all of these new poker celebrities would need representation. Thus, the Jerry Maguire of poker was born.
Balsbaugh is one of the few, and certainly the most successful and prominent agent to the poker community. With a client roster that has included Doyle Brunson, Phil Hellmuth, Daniel Negreanu, Erik Lindgren, Evelyn Ng, Antonio Esfandiari, and Jean-Robert Bellande, it's little wonder that Balsbaugh annually finds himself in Bluff magazine's list of the 20 most powerful people in poker. (In 2012, he was ranked the 14th most powerful person in poker).
Brian Balsbaugh's Golf Background
Originally from Marion, Indiana, Balsbaugh graduated from Indiana University, where he studied business. After obtaining his law degree (from the University of Indiana School of Law), Balsbaugh began work an agent for a handful of players on the PGA and LPGA tours. His most famous client was Casey Martin, who stirred some controversy when he sued for the right to use a golf cart during tournaments. (Martin was born with a defect in his right leg.) He also represented Ben Crane, who has 4 PGA wins to his credit, as well as a 9th place finish in the 2004 PGA Championship.
Balsbaugh transitioned into poker in 2003. Actually, "transitioned" isn't the correct word, as he's told interviewers he basically quit the golf business overnight to begin working with poker players. Although not a big poker player himself, Balsbaugh has said in interviews that after watching Moneymaker on ESPN, and the buzz and excitement that Main Event generated, he knew there was money to be made by jumping into this new sport.
To Balsbaugh, the blank or generic shirts and hats worn by players at the final table (and seen by literally millions on ESPN and World Poker Tour broadcasts), represented untapped real estate that was prime for corporate sponsorship.
Brian Balsbaugh Poker Royalty
Moving from his golf job in Minnesota to Las Vegas, Balsbaugh started his poker agency, Poker Royalty, at the start of the poker boom, in 2003. Brian has told interviewers that he hustled for business by following the major poker tournament scene, trying at every opportunity to make contacts.
Daniel Negreanu was his first client, and as an affable and marketable talent, an obvious match for a deal-maker like Balsbaugh, who was able to sign 15 players to exclusive management contracts that first year. He told the 2+2 Poker Podcast that it took Poker Royalty about six months to become profitable, and has been so ever since, with 2013 being the company's best year in its decade of business.
Despite the popularity of poker during those early years, and despite its introduction into the mainstream of American culture, Balsbaugh had trouble those early years convincing major corporations to associate themselves with poker.
Oakley Sunglasses, for one, would have seemed like a logical fit, considering the hours of free airtime they may have gotten, (Chris Moneymaker famously donned some Oakleys for the duration of the oft-watched 2003 WSOP Main Event). However an Oakley marketing executive nixed the deal – not wanting to involve the company in what they considered to be "gambling." Later, Balsbaugh was able to get poker player marketing deals with companies like Knob Creek Whiskey and Diet Pepsi.
Yet while mainstream corporate America mostly avoided the poker business, the online poker sites were throwing millions into marketing budgets during that poker book heyday following the 2003 WSOP series on ESPN.
Balsbaugh says he did "hundreds of deals" during those days, when the likes of PokerStars, Full Tilt, Ultimate Bet, Absolute Poker and others, were engaged in an arms race of sorts in signing up pros and throwing patches onto the shirts of anyone and everyone who found themselves at a televised final table.
When Poker's Black Friday hit, Balsbaugh says he literally cried, believing that seven years of hard work may have been for naught. However while the poker industry has dramatically shrunk here in the United States post-black Friday, Poker Royalty has been able to not only hang on, but to thrive.
This is in part due to an international roster of clients in countries that allow online poker, as well as building a diversified business, involving arranging speaking opportunities, and personal appearances by famous clients at corporate or social gatherings.
Poker Royalty is even expanding into the world of e-sports, where some successful video-game players can earn a couple of hundred thousand dollars per year through their online content and affiliate deals.
Other poker players represented by Balsbaugh is a "who's who" of top names in the poker community. In addition to the Hellmuths and Negreanus of the world, Poker Royalty's A-list roster of clients includes likeable popular pros such as Gus Hansen, Jennifer Harman and Gavin Smith, as well as not-so-likeable pros, like Annette Obrestad and Scotty Nguyen.
Poker Royalty also represents a couple of celebrity hanger-ons, Jason Alexander from Seinfeld fame, and former L.A. Dodger pitcher Orel Hershiser – both of whom frequent large tournaments, but have not established themselves with their play.
Brian Balsbaugh Twitter
As might be expected from a social-media savvy power agent, Balsbaugh is very active on Twitter. His Twitter handle is simply @Balsbaugh. For those of you who don't Tweet, he can be found at twitter.com/balsbaugh