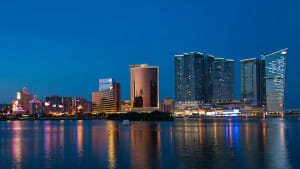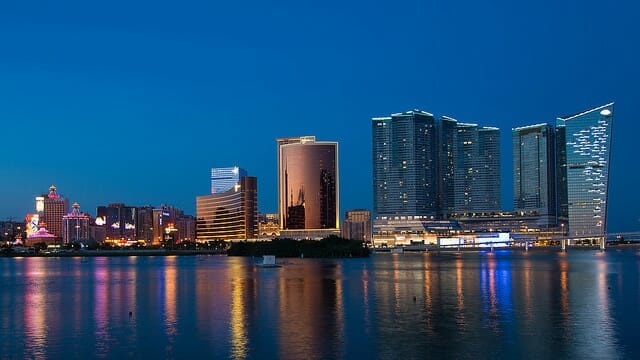 By Steve Beauregard
"We are the biggest gaming company in the world, but we are not in the most important gaming market because when that opportunity came, we missed it."
– Gary Loveman
Macau is a Chinese province located off the coast in the south east part of the country, about 25 miles across the bay from Hong Kong. Nobody would have ever heard, nor cared about this non-descript piece of land if not for this little tidbit:
In 2014, it had $44 billion in gambling revenues.
If that doesn't mean anything to you, then imagine how much the the Las Vegas Strip makes. Picture the thousands of expensive hotel rooms, glossy casinos, shows, restaurants, attractions and millions of annual visitors, and the seemingly unlimited amount of money thrown around in that desert oasis.
Macau's gaming revenues are seven times that of the Las Vegas Strip.
Although it has had gambling since 1962, Macau started making noise in the worldwide gaming market in 2001, when the Chinese government decided to end Stanley Ho's 40 year monopoly on Chinese gambling.
The government opened up the lucrative Macau market, offering six gaming licenses up for bid that other companies, including foreign operators, could attempt to acquire.
Yet Caesars, (then called Harrah's Entertainment) never submitted an application to bid. Presumably, as the company's Chief Operating Officer at the time, Gary Loveman would have been a major player (if not THE decider) in this colossal mistake.
Instead, Caesars was left watching, as the Las Vegas Sands Corporation (owners of the Venetian and Palazzo in Las Vegas), opened up the Sands in Macau, then later the Macau Venetian. Steve Wynn saw Macau's potential as well, and his company was one of the first recipients of the coveted gaming licenses. MGM Resorts got into the act as well, while Caesars Entertainment focused their efforts on domestic markets, such as, ahem, Atlantic City.
While then-Harrah's failure to bid on a Macau license in 2001 seems like a business fiasco of the first order, what they did next was even more puzzling.
Just a few years later, in 2006, Caesars Entertainment and Gary Loveman (now as CEO), turned down a deal to buy Wynn's Macau sub-license.
It is not exactly clear why Loveman didn't want to have a presence in a town that offers the only legal gambling outlet for 1.3 billion gambling-loving Chinese. The decisions, however to not invest in Macau in 2001 and 2006 means Loveman and Caesars Entertainment are credited with having made the biggest mistake in the history of casino management. Twice.
How big was this mistake? Look at Las Vegas Sands. It's now the biggest gaming company in the world. It had $13.8 billion in total revenue in 2013. 64% of which came from Macau.
It's not exactly a direct comparison, but that's $8.8 billion in revenue that Caesars potentially missed out on. And that's just in one year.
Perhaps a clearer example: in 2013, MGM Resorts had over $3 billion in revenue from Macau. That same year, Caesars posted an-after tax loss of $3 billion.
In a rare moment of humility, Loveman said this to a crowd of admiring Stanford M.B.A. students in September of 2013:
"We missed Macau. The Macau licenses. There were six of them that became available. There was really only one I had a shot at. I blew it."
Failure to invest in Macau, (not once, but twice), directly led to Caesars' eventual bankruptcy. The decision not to participate in the world's most profitable gaming market can be described as nothing short of business malpractice.
When the financial crisis hit in 2008, visitor numbers to Las Vegas fell precipitously, remaining so for a few years afterwards. Yet while MGM Resorts, Las Vegas Sands Corporation and Wynn Resorts had Macau's non-stop enormous profits to fall back upon, Caesars Entertainment was left holding on for its financial life.
All because of Loveman's inability to take a chance on the emerging Macau market.
In 2010, Loveman shared with Bloomberg.com his regrets about Macau:
"You had to have a kind of intuitive courage and I am not well suited to those kinds of decisions. Big mistake. I was wrong, I was really wrong."
It must not have taken Loveman long to realize the magnitude of the Macau fiasco, as Caesars made a desperate attempt to worm their way into the market by purchasing a 175 acre Macau golf course, with the hopes of convincing the government to issue them a license.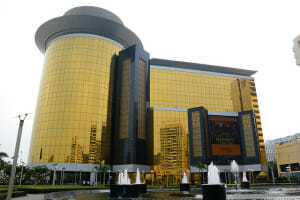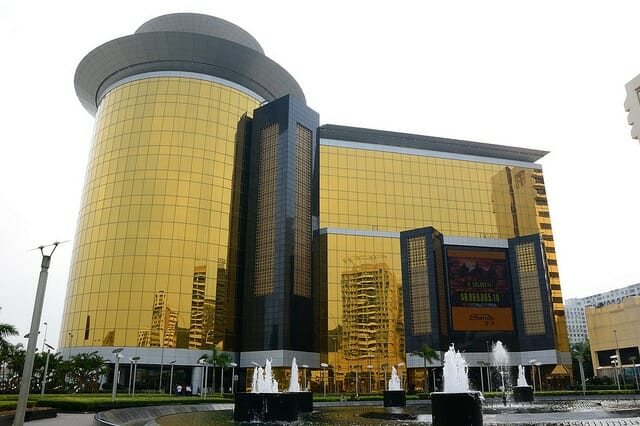 After it was made clear there would be no more gaming licenses issued, Loveman, who had purchased the land for $578 million, sold it for $438 million in 2013, making Caesars Entertainment the only casino company that figured out a way to LOSE money in Macau.
"This is a painful experience" said Loveman, of having to forever surrender a chance at the cash cow that is Macau.
Painful indeed. On January 14th, 2015, Caesars Entertainment's largest operating unit declared bankruptcy.
Less than a month later, on February 13, 2015, The Las Vegas Sands Corporation announced that its Macau properties made a profit of $2.55 billion in 2014. (Photos courtesy of Ronald Un and Ming-yen Hsu (bottom photo) via Flickr).