(Reprinted from the Las Vegas Review-Sun)
By Richard Martinez, Business Writer
LAS VEGAS, NV – They won't re-open until mid-May, but that hasn't stopped one Las Vegas casino from raising eyebrows with a controversial plan to limit the use of hand sanitizers to its best customers.
According to a press release (PR Newswire – Alta Casino Resort), the Alta Casino Resort Spa in the center of the Las Vegas Strip has scheduled a tentative re-opening date of May 15th.
However it's the second part of the announcement that's drawing the ire of many.
As part of their "commitment to the health and safety of our guests," the numerous Purell hand sanitizer stands scattered throughout the resort will be available, "exclusively to our valued Platinum and Titanium Card Level players."
According to the release, casino customers who earn enough points gambling to reach the Platinum or Titanium level will be required to show their players reward card to an Alta Casino team member. The employee will then disperse "a generous quantity" of squirts.
The plan has angered visitors and health officials alike.
"Stopping the spread of Covid-19 will take a cooperative, community-wide response," says Dr. Heath Bollinger, of the Nevada Department of Health. "Limiting the use of potentially life-saving hand sanitizer to just those who play higher limits seems incredibly irresponsible to me."
Others were more blunt.
"That's bull-(expletive)," said Las Vegas resident Tre'mont Watson.
Watson admits to frequent stops at Alta, where he'll play "Wheel of Fortune slots, Buffalo Stampede – maybe some craps now and then," but claims he will no longer patronize the luxurious mid-Strip property.
"(Expletive). I'm just a Red Star player," (Red Star is the lowest tier of Alta's five-level rewards program), "So those (expletives) ain't gonna let me clean me hands just because I play quarter slots?" He asked, incredulously. "That (expletive) ain't right."
Alta Defends
A spokesperson for Alta Casino Resort, Jacqueline Sanders, defended the policy.
"During these difficult times, the health and safety of our most loyal customers is paramount. Ensuring this medical necessity is readily available to Platinum and Titanium card holders – many of whom are older – will help them remain virus-free. I think that's a goal we can all applaud."
She added, "It's important to remember the use of bacteria-killing soap and hot water in resort restrooms remains complimentary to all patrons – regardless of tier status."
Sanders dismissed complaints the policy reeked of elitism, and brushed back Dr. Bollinger's concerns it could compromise the health of lower-level players not eligible for the sanitizer.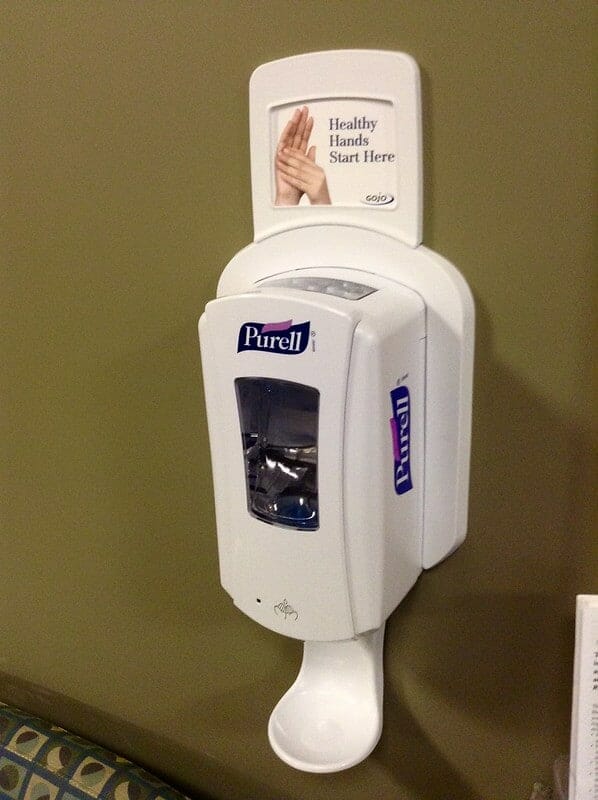 "In fact, opportunities to use the Purell dispensers are available to everyone," she notes, "All one has to do is earn 25 tier credits on slots and/or table games to qualify for two complimentary squirts of sanitizer."
Sanders concedes the policy has drawn numerous complaints, but predicts it will ultimately be a hit.
"It's a win/win for everybody. The more you play, the safer you will be!"
Swipe to Wipe
Alta Casino Resort's policy comes on the heels of another controversial plan by a rival Sin City casino in which toilet paper squares will be dispensed to customers based on their casino play.
Valley Casino & Sportsbook – a modest local's casino five miles from the shimmering lights of the Las Vegas Strip – is addressing the nationwide toilet paper shortage head-on, forcing customers to show a player's card in order to receive the hard-to-find bathroom tissue.
Valley's Vice-President of Marketing, Tyler Mayhew, explained how the program will work.
"Players needing to use the restroom will use their player's card while in the stall to receive toilet paper squares," he says, referring to what the casino calls their "Swipe to Wipe" promotion.
Customers sitting on the commode will slide their Valley Rewards Card through the locked-up dispenser, at which point the number of squares relating to their status level will be released.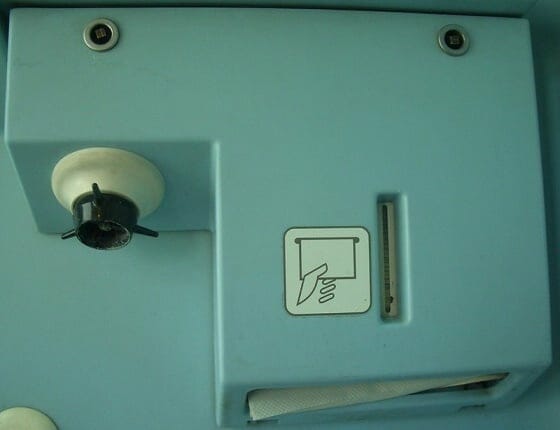 "Players at 'Iron' (the lowest tier), will receive four squares. Players who have made it to 'Steel' will receive eight squares, and so forth," Mayhew said, adding that the casino will automatically double the amount of squares dispensed during the casino's popular Tuesday night Mexican Fiesta Buffet.
Covid-19 Impact Fee
While keeping low rollers away from toilet paper and hand sanitizers has generated the most buzz, another Las Vegas casino firm is attempting to profit off of the coronavirus pandemic.
Las Vegas casino conglomerate MCW International has quietly implemented plans to charge hotel guests at all six of its Strip resorts a nightly $14.99 "Covid-19 Impact Fee."
An executive with MCW International who spoke on the condition of anonymity, told the Review-Sun that while the company expected pushback from the public, the fee would eventually be embraced.
"Look," he says, "When we first started charging people a resort fee, there were some complaints. Eventually the tourists accept it. Guests are fine with it. After all, the resort fee allows them to make unlimited local phone calls" he boasted.
"It's the same with the parking fee," the executive added. "Sure, customers complained at first. Now they realize they aren't paying a bogus fee, they're paying $20 a night to rent an eight by twelve foot piece of hot, dirty concrete."
The MCW executive is confident the Covid-19 fee will be equally absorbed into tourist expectations.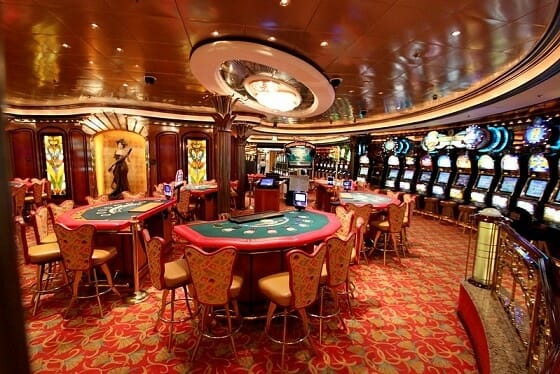 "Some people will moan and groan about it, but most will be surprised. They'll think the Covid-19 fee should be $19. But since it's only $14.99, it will seem like a bargain."
When asked what precautions the company's six casinos were taking to keep patrons safe in light of the pandemic, the executive excitedly outlined a detailed plan.
"Employees at each casino entrance will be equipped with thermometers to scan the forehead of every guest," he said. "To absorb the risks associated with a potentially sick patron, we'll charge each guest whose temperature is above average (98.6 degrees Fahrenheit) an extra $5 for each tenth of a degree higher than normal."
"Let's say we scan you at 99.2. Well that's 6 tenths of a degree above normal, or $30 extra you'll pay each night."
As to concerns a fever-stricken guest could spread the virus to thousands of others inside the resort, the executive revealed MCW's Covid-19 Emergency Response Plan.
"The health and wellness of our guests is our top priority. Any guest registering a temperature of 101 degrees or higher is obviously a sign of concern," he said.
"In such cases, the customer will be evacuated to an isolation room, which will have an ATM machine and a variety of slot machines. Perhaps a video poker machine or two as well. We're trying to get cocktail service in there as well, but the union is being a bear about forcing the ladies into an isolation room. We'll see. Either way, players kept in isolation will have access to medicine, along with visits from medical professionals – depending on their level of play."
MCW International plans to open its six resorts on June 1st – exactly two months after April Fool's Day.
(Photos courtesy of Ron Reiring and
Mike Mozart, Mabi2000, and Prayitno via Flickr).