By Steve Beauregard
Is sports betting legal in Colorado?
Yes and yes!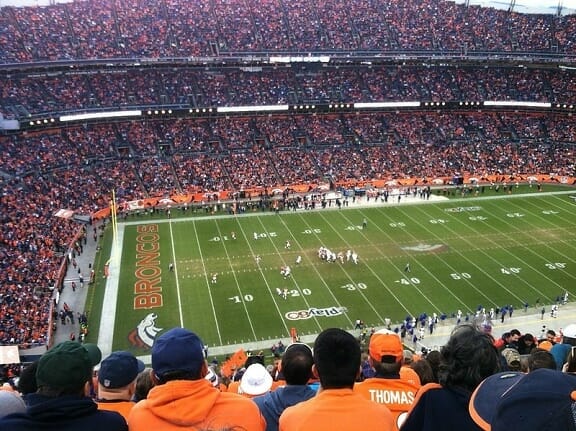 Me and my fellow Coloradoans no longer have to wait to get to Las Vegas to bet on the Broncos or Rockies, or March Madness, as both online and brick and motor sports books became officially legal in Colorado as of May 1st, 2020.
Some of the major sports betting sites wasted no time in launching, with players like FanDuel, Draftkings, and BetMGM taking wagers right away. Currently there are six online sportsbooks in operation, with plenty more on the way.
Although most sports are on hiatus during the Covid-19 lockdown, you can still bet on everything from NASCAR races, to Broncos' season win totals (currently the over/under is 8 ½ games), to NFL MPV futures, to Korean Baseball.
I've even bet on Russian table tennis, but hopefully you're less degenerate than I am.
Online Mobile Sports Betting in Colorado
Mobile sports betting arrived in Colorado on May 1st. Now all we need are sports to bet on.
The process of setting up an account and placing that first bet is fairly simple however. (More details on how to bet on sports in Colorado is further down below).
For most of us, bets will be placed on our phone, and in some ways, it's easier to engage in mobile betting than it is using a desktop or laptop.
For example, you cannot bet on some sites like FanDuel using a Google Chromebook laptop.
Downloading your favorite sportsbook app takes about five minutes. Then after a deposit (you can use a debit card, credit card or PayPal, among other options), you're ready to bet.
Online Mobile Sportsbooks Currently Operating in Colorado
BetMGM
BetMonarch
BetRivers
Draftkings
FanDuel
FoxBet
In addition to these five sites, plenty of others are on the way soon, including the following:
Barstool Sports
BetAmerica
Betfred
Circa Sports
PointsBet
SuperBookUSA
TheScoreBet
William Hill
Wynn Sports
When they launch I'll update this article accordingly.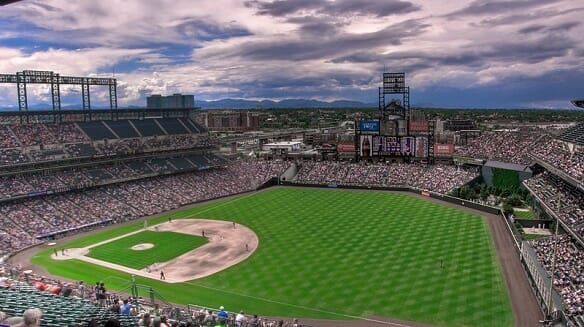 Colorado Sportsbook Online Bonuses
With all of these sportsbooks wanting your business and undying loyalty (and vig), there are numerous attractive sign-up bonuses awaiting the Colorado sports bettor.
They come in two forms:
1) First Bet Match
2) First Deposit Match
1) First Bet Match
Most of the sportsbooks offer what's known as a "First Bet match." If your very first wager on a site wins, you win as normal. However if your first bet loses, you get the amount of that bet back in free bets. It works like this:
Say you deposit $100 a site, and use it to bet on a UFC fight, and your guy loses.
Instead of showing, "0," your sportsbook account will still show $100 in free bets or bonus money you can use to make more bets. Please note, you won't be able to withdraw that free bet bonus money. You'll have to bet that money, and win, before you'll be able to withdraw it.
So now let's say you want to take your $100 free bet money and use it to bet on another UFC fight the following week.
For simplicity's sake, it's a 50/50, even money bet, and your guy wins. Now your account will have $200 in it, which you'll now be able to either bet again, or withdrawal in full.
Some of the sites are offering a first bet bonus match of up to $500.
Please keep in mind, when the site's says "first bet," the mean the very first single bet you place. If you have $200 in your account, but your very first bet is $5 on the Denver/Tennessee Titans over/under, and your second bet is $195 on the Broncos to win, your match will only be on the $5 first bet. So use it carefully.
I've read the terms and conditions of this promotion for some sites, but not all. In general though, you cannot collect on the free bet money if you edit, or cancel a bet after submitting it. Nor can you receive the bonus if you take an early "cash out" option during the game.
At least one site (FanDuel), won't allow you to withdraw the bonus money if the bonus bet is made on a huge favorite (-200 or greater favorite).
Also it's important to note the bonus money has a time limit.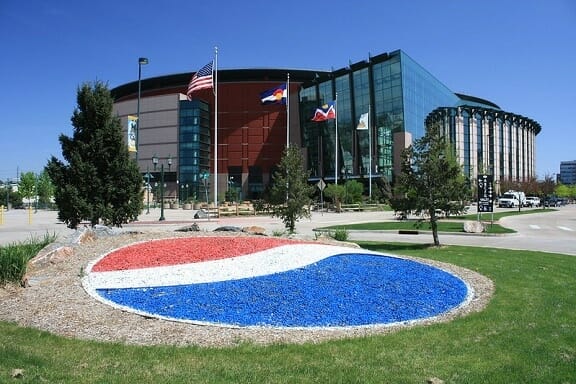 Some sites require you to bet the free bonus money within 30 days (DraftKings), while some sites require you to place the free bets within 7 days of receiving it or you're forfeit the bonus bet money.
Other sites (BetMGM for example), break down the free bet money into single bets. In other words, if you make a first bet of $500 and lose, you'll get $500 in free bets, however it's in the form of 5 different $100 bets. That probably doesn't matter to you, but you just should know ahead of time that you couldn't bet say, $66 on the Rockies and then $34 on the Yankees. You'd have to make exactly $100 bets with that free bonus money.
Risk Free First Bet Match
So while these sportsbooks entering the Colorado market advertise a risk free first bet bonus, there are conditions.
Here's a summary of the first bet bonuses being offered, most of which seem to be good until December 31st, 2020.
BetMGM – Up to $500
Draftkings – Up to $500
FanDuel – Up to $500
FoxBet – Up to $500
2) First Deposit Bonus
Rather than first bet bonus, other sportsbooks starting up in Colorado may offer a first deposit bonus.
BetRivers, for example, offers players who use a promo code shown on the site a 100% match, up to $250.
It works like this:
Say you deposit $100 at BetRivers.com. Your account will show $100, along with $100 bonus money.
However you won't be able to withdraw the bonus money until it is played through at a 1x ratio. In other words, if you bet $20 on a game, $20 worth of deposit bonus is released. It doesn't matter if you win or lose the game, that deposit money is now available for you to either withdrawal, or to play with.
The first deposit bonus money is credited to your account within 48 hours of your first deposit, (when using the promo code).
Players who have never deposited on DraftKings (for fantasy sports or the sportsbook), are eligible for a first deposit bonus as well. However the bonus is not a 100% match. Rather, it's 1/5th of your first deposit. So a $100 first deposit gets you a $20 bonus. Not a lot, but hey, it's free money. The max bonus is $500 (meaning a hefty $2,500 initial deposit).
These are one time deposit bonus matches, so it behooves you to maximize that first deposit, keeping in mind your budget and bankroll. If you're going to deposit $50 today, then $50 next week, you're better off depositing $100 first, so as to maximize the first deposit bonus.
Like DraftKings, FoxBet offers both a first deposit bonus and first bet match. Both are $500 maximum each.
How to Bet on Sports in Colorado
If wanting to bet by phone, you'll start by downloading your preferred online sportsbook's app from the Apple App Store, if you're using an Iphone.
As for Android phones? You won't find the sportsbook apps in the Google Play Store, as Google apparently doesn't allow real money wagering sites in the store.
However you can still play on your Android, it's just a little trickier. You'll have to use your phone to go to the sportsbook's actually website. From there, you'll see a button to download the app directly from the sportsbook's website. I use an Android phone and I'm not tech savvy, and it took me just five minutes.
One problem you may run into is the issue of geolocation tracking. All of the sportsbetting sites must ensure you are physically located in Colorado. You must allow your phone to disclose your location.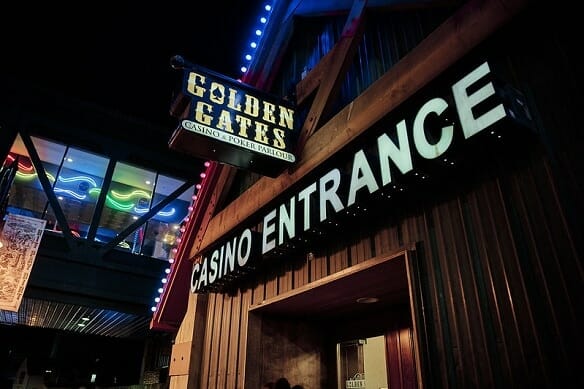 Anyone in Colorado whose town is fairly close to the border of another state, (say, Ft. Collins, Grand Junction, Trinidad, Lamar or Sterling, for example), may have to download geolocation software from the sports betting site before being allowed to play.
Black Hawk Sportsbooks
Online sports betting is nice, and certainly convenient, but there's just something fun about the vibe being in a casino sportsbook.
Whether it's the unsolicited advice from the degenerate sitting next to you, the cigar smoke in the air, the numerous, larger-than-life video screens, the lighted, futuristic display boards looking like something out of Star Wars showing current odds, or the unusual combination of excitement/disgruntlement in the air, you can't beat the atmosphere of a good old fashioned casino sportsbook.
Black Hawk's sports books won't have cigar smoke, nor the massive layout of a Vegas sportsbooks, however several Black Hawk casinos will offer gamblers the chance to make a bet in person and experience the rush of sweating the game in person with others.
As of this update, there are 11 Black Hawk & Central City casinos planning on having sportsbooks.
Some, like the Golden Gates, have partnerships with online sports books (in this case, FanDuel). DraftKings will have a sportsbook inside the Golden Gulch Casino.
Either way, there'll will be plenty of sportsbooks now in Black Hawk. Here's the full list that have been approved by the Colorado Gaming Commission:
Ameristar
Golden Gates Casino
Golden Gulch Casino
Golden Mardi Gras Casino
Isle Casino Hotel
Lady Luck
The Lodge Casino
Monarch Hotel & Casino
Saratoga Casino
Sasquatch Casino
Wild Card Saloon
Central City
Century Casino
These are the ones expected to have a physical sportsbook inside the casino. There are more coming we expect. For example, the Z Casino in Black Hawk has been approved for their mobile sportsbook, so I expect them to have a sportsbook in their Black Hawk and Central City casinos.
Cripple Creek Sportsbooks
Here are the casinos in Cripple Creek that will have a physical sportsbook location:
Bronco Billy's
Century Casino
Double Eagle Casino
JP McGill's Casino
Midnight Rose
Wildwood Casino
FAQ
Q. How is Colorado Sports Betting Legal?
A. In November 2019, Colorado voters narrowly passed (51% to 49%), Proposition DD, which allowed sports betting in the state.
Soon after the vote, the Colorado Gaming Commission worked to establish rules and issue license to 19 different operators. They established May 1st, 2020 as the opening date.
Taxes on wagering in the state go to help fund the Colorado Water Conservation Board.
Q. How Old to You Have to Be to Bet on Sports in Colorado?
A. You have to be 21 years or older to place a bet online or at any Colorado casino.
Q. When I'm in Another State, can I Bet on my App
A. No. You'll have to be within Colorado borders when placing your bet.
(Photos courtesy of Heath Alseike, Bryce Edwards, David Herrera, and World Poker Tour via Flickr).