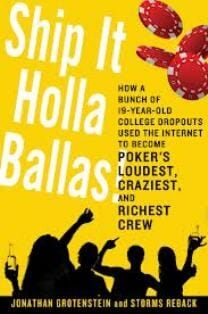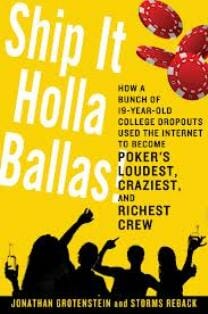 By Steve Beauregard – With just over $6 million in chips, former high stakes online pro David Benefield rounds out the 2013 November Nine. (First place amongst the 2013 November Nine is JC Tran). But while Benefield may be the short stack, it's a familiar place; with 27 players left, he was in 27th place.
Originally from Fort Worth, Texas and now living in New York, Benefield was born May 17, 1986. He was adopted roughly two months later and raised Catholic.
His poker career began with casual games with friends as a teen after he had watched the movie "Rounders." Later, he'd play in underground poker games in the Ft. Worth/Dallas area. He admitted to making $1,300 on his first night in a "regular" underground cardroom at the age of 16. Soon thereafter, he made his first (and apparently) last deposit to play online poker.
In the poker community, Benefield is more famously known for his online handle, "Raptor," or "Raptor517" – a name he chose after watching Jurassic Park. (The "517" represents his birthday).
He dropped out of college at 18 (but went back later), to play poker professionally. Through the popular poker forum, 2+2, he met his future roommate, high stakes poker pro Tom Dwan, more famously known online as Durrr – creating what was surely the most successful poker roommate combination since the days when Doyle Brunson, Sailor Roberts and Amarillo Slim shared hotel rooms on the Texas road poker circuit.
The duo were part of the "Ship it Holla Ballas" a group of 19 year old poker pros including Andrew Robl, whose antics were immortalized in the book of the same name.
In 2008, he finished 73rd in the WSOP Main Event, which was good for $77,200. Overall, he's won $455,713 in WSOP tournaments (obviously not counting the 2013 WSOP, as even a 9th place finish would be $733,000), and over $600,000 in overall lifetime live tournament winnings.
What's not part of the official record is the millions Benefield has won playing cash online. He's admitted to winning over $5 million playing poker and says that at one point, during some Pot Limit Omaha and heads-up No Limit Hold'em games, his earning rate was $10,000 per hour.
In a 2011 blog interview on 2+2, Raptor said his favorite poker moment was playing in Bobby's Room at the Bellagio, when they were playing $500/$1000 Pot Limit Omaha 7 handed. He says he won a $200,000 pot playing just one orbit (or one round) before having to give up his seat to the room's namesake, MGM's City Center CEO Bobby Baldwin.
In case that didn't register, Raptor won $200,000 that night playing just 7 hands of poker.
(Go here to read about the best poker rooms in Las Vegas)
His worst poker moment probably came in 2009, when he posted that he suffered through a $750,000 downswing. To add insult to injury, he had a huge tax burden on top of that, due to what Benefield rightly called, a "stupid, idiotic tax system." In a post since deleted, he said he had a tax total, "around 1.1 or 1.15 m. This means I am down 2.5 million dollars."
Whether it was the downswing, tax issues, poker burnout, or simply a desire to take on new challenges, Raptor made headlines in July of 2009 when he announced that he was quitting poker.
Actually, quitting is a strong word, but he did say he was going to significantly reduce the importance of poker in his life and not play a single hand until Christmas. While not "quitting" in the traditional sense, it made huge poker news in that it came from one of the most successful online poker professionals of all time – and from somebody to whom it was widely assumed lived and breathed poker.
Raptor517 said the poker break was partly due to his commitment to coaching high school baseball, of all reasons.
A former high school baseball player himself, Benefield coached high school baseball for a year in 2009, describing it as very rewarding on his blog on Cardrunners.com. In addition to coaching, his interests away from the felt include reading, travel, basketball, and investing some of those millions in start-up companies. In fact, Benefield is the managing partner of Kingsgate Energy, a Houston-based green energy company started up by his friend, (and also former high stakes poker player), Travis Rice.
Other interests including learning foreign languages, sushi, and TV shows such as "Boardwalk Empire" and "Breaking Bad." He also attends Columbia University in New York City, where he says he's studying Chinese and Political Science.
His interest in learning Chinese led him to spending a summer in Beijing in the summer of 2012.
On the way back of course, he stopped by Macau – home of the biggest high-stakes cash games in the world are happening.