By Steve Beauregard
From Stu Ungar's cocaine-fueled exploits in the 80's, to Mike Matusow's meth-infused life in the 2000's, to the amphetamine-hooked young guns in the high stakes cash games of today, drugs have been a constant fixture in the professional poker scene for decades.
Poker and Cocaine
In Michael Kaplan and Brad Reagan's excellent poker history book, "Aces and Kings," they write, "In the 70's and early 80's, cocaine was as prominent in the poker rooms as bottled water is today."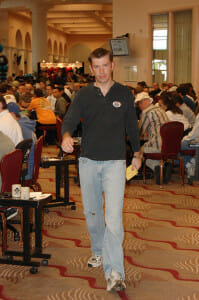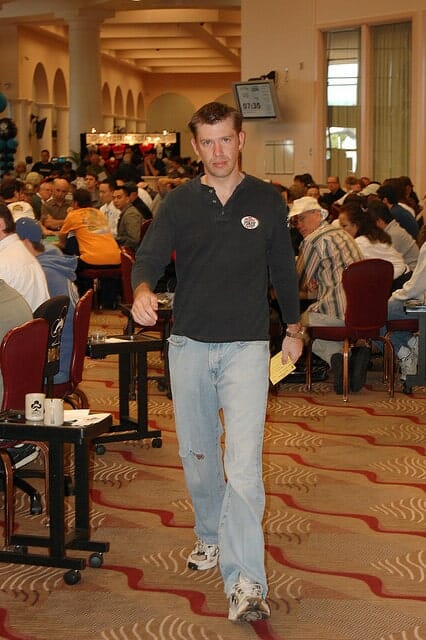 They write about Chip Reese and Danny Robison shared a house, where the party room was always filled with coke.
In one legendary party weekend, a gin rummy game ran for weeks, where the eventual losers were forced to pay the party's $90,000 cocaine tab.
One of the participants in that famous "coke" game was Stu Ungar, who has become sort of the poster boy for the dangers to the drug abusing poker player. Stu told interviewer's "I did the coke to keep up." "You use it as an excuse to stay awake and play poker."
Besides helping destroy his marriage, family life, and bankroll, Ungar's coke addiction is presumed to be the reason for the poker legend's early death at age 45 in 1998.
As for Reese and Robinson? Both men sobered up, with Robison going on to become a born-again Christian.
Poker and Meth
Whereas Stu Ungar was the cocaine poster boy of the 80's, Mike Matusow fulfilled a similar role for meth during the poker boom.
Matusow wrote in his biography, "Check Raising the Devil", about his progression from ecstasy, to meth, and cocaine. He says the drugs have caused memory problems, and therefore, his poker game.
He says one of his WSOP bracelets was won while on meth, while also stating that one of his proudest accomplishments was winning another bracelet while sober.
In the fall of 2004, Matusow began serving a six month jail sentence for purchasing cocaine. He says it was done as a favor for a friend.
Although they were probably many, the only other major meth poker use that comes to mind is the likeable (when sober), Layne Flack.
Flack told Poker Player magazine in 2009, Flack said he began using crystal meth back in 2001, after seeing other successful players using the drug.
As might be expected, Flack quickly became addicted, and eventually entered into a rehab problem. (Daniel Negreanu paid the estimated $50,000 rehab tab for his friend).
Poker and Drugs Today
While there are professional poker players currently addicted to hardcore drugs like cocaine and meth, those demons aren't commonly found in poker rooms as nearly as much as they had been in the past.
There are some notable exception. One of which is well-known cash game pro Shane Schleger, (known as "Shaniac" in online games and on the TwoPlustTwo.com poker forums), who penned an essay in Slate magazine, detailing his 15 year crack "habit." Schleger says he still uses crack, but expects to tamper it down somewhat.
Another notable former drug user is 2012 WSOP Main Event Champion Greg Merson, who has spoken about his cocaine addiction. He got clean in 2007, only to relapse in 2011 – a year before his life would change with the WSOP Main Event win. He estimates he has blown about $100,000 on drugs in his life.
Yet while coke and meth are not as common in card rooms, the high-stakes players of today haven't completely gone sober. They've just adopted a newer drug of choice: amphetamine-related drugs.
Granted, meth, (or methamphetamines), is in the amphetamine family of narcotics, but for the most part, today's high-stakes pros typically aren't purchasing this "poor man's cocaine."
Instead, they are turning to prescribed stimulants like Adderall, Ritalin and Foculin.
Adderall is used to help in the treatment of ADHD (Attention Deficit Disorder, or sometimes referred to as Attention Deficit Hyper Activity Disorder). Former poker professional Paul Phillips, who made a name for himself on broadcasts of the World Poker Tour, admitted to taking healthy doses of both Adderall, and its cousin, Provigil.
Phillips has told interviewers that Provigil, in particular, acted as a mental "enhancer" that not only kept him focused at the tables, but allowed him clarity. He credits it for his huge tournament scores during the early days of the Moneymaker poker boom.
Like Adderall, Ritalin also stimulates the central nervous system, and is used to treat ADD. Mike Matusow has mentioned his use of this prescribed drug on ESPN broadcasts of the WSOP.
Tournament and cash game pro star Ike Haxton has said that the use of Adderall, Ritalin and Foculin is pretty common. For his part Haxton says he's just a caffeine guy, and says besides coffee, he takes caffeine pills to help with focus.
Lastly, I'd be remiss not the mention the two drugs most frequently used by poker players, alcohol and marijuana.
Scotty Nguyen's actions at the 2008 WSOP H.O.R.S.E event is a testament to the negative side effects of abusing alcohol while playing poker.
As for weed? Apparently at least one poker player endorses its use. On October 30, 2014, the Las Vegas Review-Journal reported that the city of Las Vegas officially approved 26 medical marijuana dispensaries. One of the applicants approved was none other than Phil Ivey.
(Photo courtesy of Matt Waldron via Flickr).