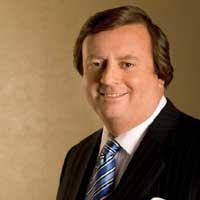 By Steve Beauregard
"Imagine an academic – never held a legitimate job in his life – shows up to be the C.O.O. of a casino company."
– Gary Loveman September 5, 2013
$8.6 billion
– Amount Caesars Entertainment's lost from 2010 – 2014.
He has a P.H.D in economics from M.I.T. He worked for two years at the Federal Reserve Bank of Boston. He was a respected Harvard professor who was highly sought after as both a speaker and business consultant. He took a mid-size gaming company and made it the largest casino operator in the world.
And he ran that company into the ground.
Gary Loveman, the former CEO of Caesars Entertainment, took an improbable path to become the leader and face of what was, at one time, the largest gaming company in the world.
Traditionally, the most successful casino and gaming companies were started, and owned by colorful, swashbuckling entrepreneurs and risk takers. Benny Binion is believed to have killed two men. Jay Sarno, who built Caesars Palace, was a partier and woman chaser who loved to gamble. Kirk Kervorkian of MGM fame flew dangerous airplane missions in World War II. Steve Wynn and Bill Harrah each took over their respective father's bingo business. Sheldon Adelson is a classic American rags to riches story, while Jackie Vaughn, who once owned 25% of the casinos on Fremont Street, played low limit poker with tourists right up until his death.
As for Gary Loveman?
He told a reporter for Bloomberg.com that prior to becoming an executive with Caesars, he had been in a casino once, playing a few hands of blackjack in Monte Carlo (the European town not the MGM property), before losing interest.
It's this story, more than anything, that helps explain the downfall of a once mighty gaming empire. When the leader of a company can't relate to his customers, and has no background or interest in the core of the company's offerings, it's hard to imagine that company succeeding for very long, if at all.
(Here's about a minute of footage of Gary Loveman speaking at Stanford)
Hiring
In 1998, the then CEO of Harrah's Entertainment, Phillip G. Satre, inexplicably hired the Harvard professor as the company's Chief Operating Officer, after Loveman had written some of his customer service ideas down in a letter to Satre.
Caesars' new executive was the opposite of the typical casino operator. He was, instead, a buttoned-down, academic math geek devoid of flair and vision, who, in my view, lacked understanding of the very customers (gamblers) he was in charge of acquiring.
There is perhaps no better example of Loveman's tone-deafness towards his customers than the ubiquitous Caesars Entertainment ads run during broadcasts of ESPN's coverage of the World Series of Poker.
In the ads, a variety of Caesars employees look at the camera, telling us not to gamble if we're under 21 years of age, and to only spend what we can afford. A somber Loveman lectures us as well, while another employee literally shakes his finger at the lens, telling us, "No. No. No!"
It is perhaps the only casino commercial ever broadcast that left the viewer less likely to gamble. Whereas Steve Wynn's commercials are fun and legendary and make you want to visit his properties, Caesars was warning their prospective customers not to enjoy themselves too much. Loveman somehow managed to take the fun out of gambling.
Expansion
Rather than creating exciting new attractions, or a thrilling casino environment ala Adelson's impressive Venetian, or Wynn's Bellagio fountains, Loveman's emphasis was on expansion, acquiring existing Las Vegas casinos, and using new assets to connect with each other to capture customer data and instill loyalty. Loveman says modestly, "Lucky for me, no one had done so."
"I saw a big opportunity for intellectual arbitrage. Taking the ideas born in consumer finance in places like Capital One" and using them in the casino business.
I'm just a public school kid, so I'm still not exactly sure what Loveman meant. What I do know is that his ivory tower theories contrasted sharply with the visionaries who have succeeded in Sin City since its inception.
Benny Binon's unofficial motto for his downtown casino was: "Give the customer, good food, good whiskey, good gamble." Loveman's motto, on the other hand, may be described as, "Give the customer 6/5 on blackjack instead of 3/2."
Loveman's theories and analytical-based approach seemed to discount the human element – ignoring the fact his is the only business in the world where the customers shout for joy (or cry and cuss) in the store.
Nevertheless, Loveman, who became CEO of the company in 2003, splurged on an aggressive acquisition campaign as follows:
2004 – Bought Binions Horseshoe, two other casinos and the WSOP for $1.5 billion
2005 – Bought Caesars Entertainment (Bally's, Paris Las Vegas, Flamingo, Bill's Gamblin' Hall, Caesars Palace, and others, for $9.3 billion).
2005 – Bought Imperial Palace for $370 million.
2009 – Bought Planet Hollywood for $70 million, and $550 million of their debt.
All of these purchases led to center-strip domination and Caesars acquiring the title of world's largest gaming company, right when Las Vegas happened to be booming. When times were good, results were good. And when times were bad, they were really really bad.
From 2009 to 2015, Caesars Entertainment didn't post a profit.
They lost $1.5 billion in 2012, doubling that in 2013 for a $3 billion after tax loss.
Much of their problems came from the much-criticized decision to not enter the lucrative Macau market. While Caesars Entertainment's competitors (MGM Resorts, Las Vegas Sands Corporation, and Wynn) earned billions from Chinese gamblers in Macau, Caesars was left holding the bag. Loveman himself has described Macau as his biggest mistake. (Go here to read about Caesars Entertaiment's failure to enter Macau).
In addition, the company's 2008 leveraged buy-out saddled Caesars with $22 billion in debt. In somewhat of a death spiral, concerns over Caesars' debt caused Massachusetts gaming commission to force Caesars to cancel their planned $1 billion casino in Boston.
The Boston resident Loveman couldn't get a casino halfway around the world in China, but questions about his leadership were raised when he couldn't even get a casino in his backyard.
Gary Loveman Salary and Net worth
Here are Gary Loveman's annual compensation figures, as reported by news sources that include the Las Vegas Sun, Las Vegas Review Journal, and Forbes:
2002 – $18.2 million
2003 – $3.1 million
2004 – $14.7 million
2005 – $10.7 million
2006 – $9.94 million
2007 – $8.2 million
2008, Forbes says his compensation for that year was $39.6 million. (Including stock). The Las Vegas Sun's calculations say that Loveman was compensated a total of $92.3 million
2009 – $5.97 million
2010 – $18.2 million
2011 – $20.43 million
2012 – $12.8 million
2013 -$7.6 million in salary, bonuses, and stock options.
Loveman owns 257,000 shares of Caesars, which has been trading in the $9 range as of this writing (March 2015).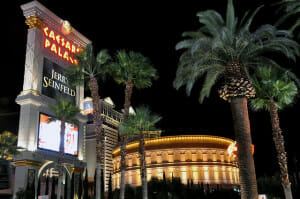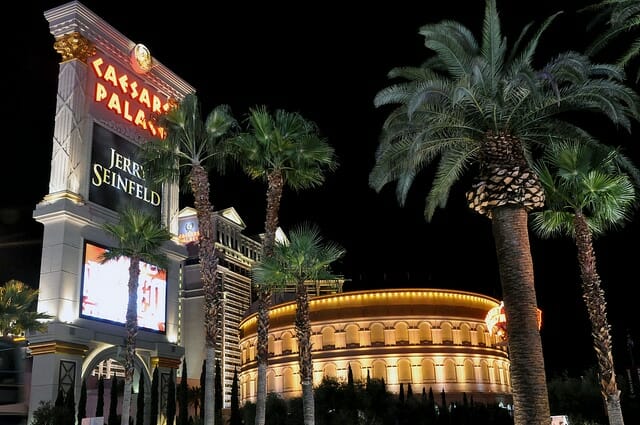 Judging an executive's net worth is almost always a very speculative venture, and I although I am a betting man, I would not bet on the accuracy of my estimate here. All that being said, with his multi-million dollar salary, tens of millions in stock and options, along with his membership on other boards, it doesn't seem unreasonable to assume that Gary Loveman's net worth exceeds $100 million dollars.
Caesars Palace Annual Profit or Loss
2010 – Lost $842 million
2011 – Lost $725 million
2012 – Lost $1.508 billion
2013 – Lost $2.948 billion
2014 – Lost $2.783 billion
Caesars Entertainment's Future
The casino operating unit of Caesars Entertainment filed for chapter 11 bankruptcy in January 2015.
On July 1, 2015, Gary Loveman will step down as CEO of Caesars Entertainment. Mark Frissora, a former CEO of Hertz, will take over.
According to the Wall Street Journal, "Mr. Frissora stepped down as Hertz CEO in September amid disappointing results and accounting problems that had drawn criticism from activist investor Carl Icahn and other shareholders."
In other words, he'll fit right in as Caesars CEO.
Despite losing $8.6 billion in the last five full years as head of the company, Loveman will (why not?) keep his title as chairman of Caesars Entertainment.
(Photos courtesy of Caesars Entertainment (top photo) and Alexis Fam via Flickr).