By Steve Beauregard
Jerry Yang, a refugee who escaped from his native Laos to Thailand, before arriving in America, was an amateur poker player from Temecula, California when he got his big break: winning a $225 WSOP satellite tournament at a local card room. This gained him a seat into the $10,000 buy-in event and his life would never be the same again.
Since his victory at the 2007 World Series of Poker Main Event, Jerry Yang has been one of the most controversial and talked about former champions. And given the shady reputations of some of past champions, that's no small feat.
Former Main Event winners have been accused of cheating, and scheming and odd behavior. 2000 WSOP champion Chris Jesus Ferguson , a 20% owner in FullTiltPoker.com, settled a federal civil suit, after being accused of defrauding Full Tilt players out of millions.
And 1972 winner Amarillo Slim Preston pleaded "no contest" to charges of indency with a child. Then there's 2004 WSOP champion Greg Raymer's arrest in a prostitution sting. And three time Main Event champion Stu Ungar not only had domestic violence arrests, he was known for taking a lot of the millions of dollars he earned at the poker table and putting up his nose via cocaine.
Yet it's this mild-mannered immigrant social worker from Southern California has garnered a ton of buzz and talk within the poker community. Most, if not all of the online hate for Mr. Yang comes from his very public displays of his Christian faith at the poker table. Prayers for good cards are nothing new in a poker room of course, but Yang's constant pleas for God to intervene in the flop rubbed many players the wrong way.
I certainly don't have any ill-will towards Jerry Yang (after all, he's donated a ton to charity), however as a Christian, it did bother me to see him – during a crucial juncture of the tournament – seemingly using God as good luck charm.
While waiting for the flop during an important hand, Yang was captured by the ESPN mikes praying: "Father, in the name of Jesus Christ, come on, let me win this one."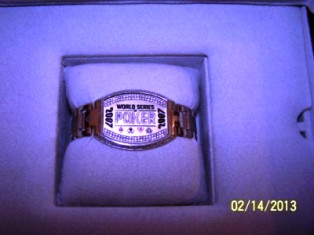 Surprisingly, that wasn't even the strangest prayer during the hand. When professional poker player Lee Watkinson went all-in vs. Yang, his fiance's loud prayers made Yang seem like an atheist. "Make me a believer," she pleaded. Yet most of us of Christians will be a believer, regardless of whether or not we win a race with our Big Slick vs. pocket tens.

Thanks to a good run of cards, some tough calls, (and maybe some help from the big guy upstairs), Yang went on to outlast 6,357 other players win the gold bracelet after an exciting final hand (are there any other types of final hands?) against runner-up Tuan Lam of Canada. Both players were all-in pre-flop, Yang holding pocket 8's, vs. Le's diamond suited Ace Queen. A 5/9/Queen flop put Le ahead, but the 7 on the flop gave Yang four more outs. The 6 on the river gave Yang the winning straight and an $8.25 million dollar payday.
To his credit, Yang pledged 10% of his winnings the three different charities, including the Make-A-Wish foundation.
In addition to his big win, Yang has seven other minor WSOP cashes, not including 2 minor WSOP Circuit event cashes.
Since his win in the main event, his biggest tournament score has been a 5th place finish in the 2010 NBC National Heads-Up Championship, where he took home $75,000 in an impressive run. During that tournament, Yang beat poker legends Mike Matusow, Jennifer Harman and Barry Greenstein, before losing to eventual winner Annie Duke.
Although Yang has not made a second final table at the WSOP, he did finish 9th in a Heartland Poker Tour stop in Fresno.
Primarily because of his gigantic 2007 WSOP score, Jerry Yang is 44thth on poker's all time tournament money list – according to respected tournament database site, The Hendon Mob.
Jerry Yang IRS issues. Is he broke?
It may have been his lack of tournament poker success since that 2007 WSOP, or perhaps because of bad decisions – either way, the poker world was shocked, when the IRS made a March 2013 posting that they would auction Yang's belongings to pay for back taxes owed. The items included his 2007 Corum WSOP Main Event bracelet, along with his Corum watch and other items, including several expensive watches and pieces of jewelry.
Yang admitted to poor financial management in an interview with Fifth Street Radio (a poker podcast). He told them that while he initially had paid the state of California taxes of (gulp) $900,000, problems with his account at the Bank of America, along with donations, gifts to family and friends, and bad financial advice lead to the outstanding federal tax bill and resulting fines and penalties. In the podcast, Yang took full responsibility for his financial problems.
Jerry Yang also says that he is not broke, and is doing OK financially, in part thanks to a restaurant he opened with his winnings. The restaurant, called "Pocket 8's Sushi and Grill" is located in Merced, California.
He is married and has six kids. As the father of two kids, I now know why there are rumors Jerry Yang is broke. The diaper expense for just two kids nearly killed me.
I haven't been able to find the results of the auction, which occurred on April 4, 2013, however posters on the popular poker forum 2+2 state that it sold for $30,000 to a male sports collector in his 50's. If this is true, it would be surprisingly low, in that Jamie Gold sold his 2006 WSOP bracelet on Ebay for just over $65,000. In addition, 2008 WSOP Main Event winner Peter Eastgate sold his gold bracelet (for charity) for $147,500 on Ebay. However the buyer, a Scottish businessman named William Haughey, told PokerNews.com that he only bought the bracelet because the proceeds were going to charity.
Overall, despite the prayers for card success, Jerry Yang seems like a nice and charitable guy. If he still has financial issues, he will – hopefully – rebound from these and return to have success on the felt.