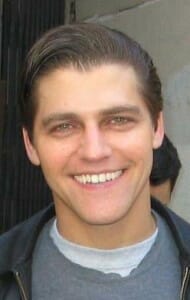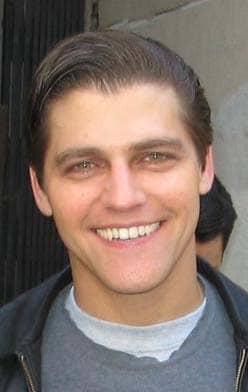 By Steve Beauregard
(Update: Jersey Boys played its last show in Las Vegas on September 18, 2016. Below is the original article about the musical)
I'm not a theater-goer, but I LOVED the Jersey Boys musical in Las Vegas, as have countless other Sin City tourists. The combination of intriguing story line, outstanding musical numbers and talented cast have helped consistently make this one of the top shows in Las Vegas since its introduction in 2008.
Jersey Boys opened in Las Vegas on May 3, 2008, at the then-brand new Palazzo Hotel and Casino. (The Palazzo had opened just four months earlier).
In September 2011, producers of the show announced that the production would leave the Palazzo at the end of 2011 and move.
The popular show was not dark for long, moving down the Strip to the Paris Las Vegas, where it debuted on March 6, 2012. Currently Jersey Boys plays at the Paris Las Vegas's showroom: Le Theatre Des Arts on Sundays, and Wednesdays through Saturday. The show is "dark" on Tuesdays. Most show times are at 7 p.m., except for Saturday, where it runs at 5 p.m. and 8:15 p.m.
It's fine to have a fun, captivating story and entertaining musical performances, it's all for naught if the show's cast fails to execute. Fortunately, the Jersey Boys Las Vegas production has been blessed, from show one, with an incredibly talented array of acting and voices. Here are some of the cast members:
Jersey Boys Las Vegas Cast
Frankie Valli – Played by Travis Cloer, who has been on the Las Vegas Jersey Boys production from day one. Actually, he was on the Broadway version a year before the show opened in Las Vegas.
Cloer grew up in Kansas City, and graduated from Kansas State University after studying musical theater.
He told BroadwayWorld.com that he was living in Nashville when he first learned of Jersey Boys. Wanting to be part of the show, he recorded some Frankie Valli songs and sent the tape to the show's producers. Amazingly, this worked, and Cloer has been a vital reason for the show's success in Sin City ever since.
He loves jazz, and has released a CD of him singing jazz songs. He once hurt his vocal chords during the middle of a show, and had to leave the production for three weeks for it to heal.
According to his website, Travis only performs the show 4 times a week. He has a baby girl (Andi), who was born in April 2012, along with a young son. His wife, Jen Cloer, is a former dancer in the Sirens of T.I. show at the Treasure Island. She and Travis met when they were both working as entertainers on the Celebrity Cruise line.
Graham Fenton – Alternating with Cloer for the role of Frankie Valli is New Jersey native Graham Fenton.
Fenton worked on the Las Vegas production beginning in 2008, as Cloer's understudy. He left to perform on the national touring production, but came back to Las Vegas in 2011.
Fenton also plays in a band called "A Million Pieces." He's married to fellow Las Vegas performer Nicole Kaplan, whom he met as a student at Carnegie Mellon University in Pittsburgh.
In addition to Cloer, Rick Faugno was also played Valli from day one in Las Vegas. Faugno, who would go on to play in one-man shows, left Jersey Boys in October of 2011. He now performs in off-Broadway plays.
Bob Gaudio – The songwriting heart of the foursome is currently played by Jason Kappus and by Buck Hujabre.
Jason Kappus is a 2004 graduate of Eastern Washington University. After theater work in Seattle, he moved to New York in an attempt to move up to the big leagues. Kappus joined the Jersey Boys Las Vegas cast show in February of 2014, after touring for two years in the traveling show.
Kappus is married and has one child (a boy) and a dog, and is a self-described "CrossFit addict."
Buck Hujabre plays Bob Gaudio sometimes, as well as the role of Hank Majewski and Billy Dixon.
Buck was hired to play Billy Dixon in 2008, and toured with the traveling production of the show. Wanting to settle down after his wife became pregnant with the couple's second child, producers asked him to join the Las Vegas production.
A self-described Louisiana boy who loves NHRA drag races, Hujabre is a first-generation American (his parents are from Afghanistan), and he was accepted in medical school upon his graduation from Louisiana State University. He is married and has two children.
Interestingly enough, the actor who played Bob Gaudio in Clint Eastwood's movie version of Jersey Boys played Bob in the Las Vegas show. His name is Erich Bergen, and, like Travis Cloer, opened the show at the Palazzo in 2008. Bergen left the show after 14 months, according the Las Vegas Review Journal.
There was even another former Las Vegas "Bob Gaudio" in the movie version. Rob Marnell, who played the Gaudio role in Las Vegas, played the role of Joe Long (a role not in the musical) in the movie version of Jersey Boys.
Nick Massi – Jason Martinez was promoted to the role of Nick Massi in November of 2014, after years spent playing Norm Waxman. He performs in a band, "Livin Out Loud."
Martinez acquired the role after longtime Jersey Boys veteran Jeff Leibow chose not to renew his contract.
Leibow, whose contract ended in November 2014, had played Massi since the show debuted at the Palazzo in May of 2008. (An estimated 2,800 performances). According to an article in the Las Vegas Sun, Leibow left to take on a role at an NF (neurofibromatosis) charitable foundation. His daughter suffers from the disease.
Tommy DeVito – Like Jason Martinez, Daniel Robert Sullivan became a vital cast member of the Jersey Boys Las Vegas show in November of 2014. He was recruited from the Toronto production of the show. He's written a memoir about his theater experiences in a book entitled, "Places Please."
In addition to writing his memoir, Sullivan has also written plays. He also enjoys hang gliding.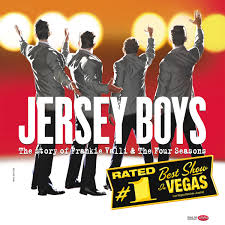 Long time Tommy DeVito actor, Devin May's final performance was on November 23, 2014, the same night as fellow cast member Jeff Leibow.
Like Leibow, May was a longtime cast member of Jersey Boys Las Vegas, playing Tommy DeVito for seven years. He first took the role in December 1, 2008, seven months after the first Sin City show.
Other Jersey Boys Las Vegas Cast Members
Gyp DeCarlo – Played by Joe Barbara. The former soap star ("Another World") grew up in Florida. He cut his acting chops playing Danny Zuko in the Broadway production of "Grease." He's married with three sons.
Bob Crewe – John Salvatore
Norm Waxman – Erik Bates took over this role in November 2014, after Jason Martinez, who had previously played Waxman, was promoted to play Nick Massi. Bates had, at one time, played Frankie Valli in the Vegas production.
Billy Dixon – Mike Erickson
Mary Delgado – Merissa Haddad
Joe Pesci – Aaron DeJesus
Lorraine – Sarah Emick
Francine – Nikka Wahl
Barry Belson – Kris Coleman
Extras and Musicians: Jim McIntosh, Keith Hubacher
Jersey Boys Las Vegas "Swings" or understudies
Lauren Tartaglia
Candi Boyd
Noah Rivera
Chris Fore
Douglas Crawford
(Photo courtesy of "L 26b132c52252a3755475a0d2a6bc4977 ff". Licensed under Public Domain via Wikipedia.)