By Steve Beauregard
He's widely regarded as the best professional poker player alive, and is without a doubt, one of its most popular players. But both a famed London casino and popular New Jersey casino will not be joining the fan club soon, as both have accused Phil Ivey of cheating the respective casinos out millions while playing baccarat.
The exact figure in the London case is 7.8 million British pounds. The conversion to United States dollars fluctuates daily, but the 7.8 million pounds figures nearly always translates into a figure of over $10 million dollars.
Similarly, the Borgota New Jersey casino case involves Ivey's winnings of $10.1 million dollars.
Beginnings
The controversy began at a luxurious London casino called Crockfords, which describes itself as "the most exclusive casino in Mayfair." It's also been called the oldest private gaming club in the world.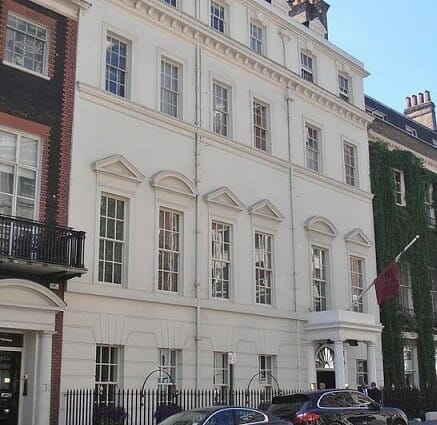 From the outside it doesn't resemble a casino at all, in the way all of us Americans picture one (there are no "$3.99 Steak and Egg specials" here). In fact, Crockfords looks more like a stately English townhome, or even the Prime Minister's famous residence at 10 Downing Street. In either case, the elegant Crockfords traces its roots back to 1828 – over a 100 years before Nevada became a state.
Buying in for a million pounds, (around $1.3 million dollars), Ivey and an attractive Chinese woman named Kelly Sun began a roller coaster ride of wins and (some) loses, while seated in a private room at Crockfords playing punto banco during a wild two night stretch in August of 2012. Phil Ivey is just recently divorced from wife Luciaetta Ivey.
Phil Ivey and Punto banco, or Baccarat
Punto banco is a fancier way of saying "baccarat." In Spanish, "Punto" means "Player" while "Banco" means "Bank." In baccarat, you bet on either the player or the bank (the house) to get closest to 8 or 9. You may also bet on a "tie" but the house edge on it is huge, compared to the relatively low edge on betting on the bank or player. I think. I've only played it once while drunk at the Plaza in downtown Las Vegas. Our minimum bets were $5 – slightly less than Ivey's bets that night of August 19, 2012, in which he started off betting 50,000 pounds a hand.
(More here: Is Phil Ivey broke?)
After several rounds playing 50,000 pounds a hand, Ivey and Kelly soon found themselves down 500,000 pounds. At this point, Ivey asked that the stakes be raised. The casino complied, and bets were now placed for 150,000 pounds a hand. This comes out to approximately $200,000 in U.S. dollars.
This is when things starting getting interesting for Ivey, and terrifying for Crockfords, as a "whale" like Ivey betting heavy while on a hot streak can act as a wrecking ball to a casino's quarterly earnings.
Ivey and his friend soon erased the deficit, then found themselves up 2 million pounds. Unlike myself after booking a win, Ivey and his partner decided to call it a night, promising the casino to come back the following evening, so long as the same cards were to be used when they returned.
The following night, August 20, 2012, Ivey "ran good," ending up booking what would be a 2 day total score of over $10 million in U.S. dollars.
According to the London's Daily Mail newspaper, Ivey and Sun were able to recoup their losses and begin the hot streak via an ingenious technique called "edge sorting."
Basically, edge sorting is simply taking notice of the slight variances in the edges of what are supposed to be strictly 100% uniform-looking cards, thereby being able to predict the next cards to come off the deck. To put it in simpler terms: the backside of a normal deck of cards has perfect symmetry in nearly all cases. When there is even a tiny misprint or mis-cut of the backside, "edge sorting" players can use
this information to know which cards are coming up next.
Ivey admits to "reading" the cards, but claimed the edge sorting doesn't make him a cheat but rather, and "advantage player."
For their part, Crockfords said Ivey "operated a scam" and refused to pay the popular poker pro his money.
Crockfords has given back Ivey's original $1.3 million dollar buy-in, transferring the funds to Ivey's bank account, but considering he won over $10 million, what amounts to less than a 15-cents-on-the-dollar payout wasn't going to satisfy an experienced high stakes gambler like Ivey. In May of 2013, he and his lawyers sued the London casino in attempt to force them to pay what they consider to be Ivey's legitimately-won earnings. In a statement, Ivey wrote:
"I was given a receipt for my winnings, but Crockfords has withheld payment. "I have no alternative but to take legal action."
On October 8, 2014, a judge in London, ruling on the Crockford's case, ruled in favor of the casino, stating that Ivey's use of Edge sorting was tantamount to cheating. As a result of the case, the casino does not have to pay out to Ivey, the $10 million plus in winnings.
After several appeals the Supreme Court in the United Kingdom heard Ivey's appeal in July of 2017.
On October 25th, 2017, Britian's Supreme Court ruled against Ivey, dismissing his appeal, thereby ending the entire saga in favor of the casino.
It should be noted that during his winning run, Phil Ivey never touched a card. Nor did he use any sort of cheating device, or oftware program. Nor did he get signals from a dealer in on the action, looking for a portion of the profits. He played the game by the house rules using only his mind and his words.
To many people, (including this writer), it appears that Crockfords Casino will withold a gambler's winnings if they don't like the way the gambler is thinking.
Not that New Jersey casinos are any better, as you will see below.
Phil Ivey Borgata Baccarat Cheating Scandal
Claiming cheating allegations very similar to the Crocfords' claims, The Borgata Hotel and Casino in Atlantic City, New Jersey filed a lawsuit against Phil Ivey On April 9, 2014. Like the London-based lawsuit, the Atlantic City lawsuit – filed by Boyd Gaming, which owns the Borgata – alleges Ivey and the same Chinese associate from the U.K. case, Cheng Yin "Kelly" Sun, conspired to used flawed markings on cards to take $9.6 million from the casino in baccarat winnings in 2012.
According to the lawsuit, Ivey and his companion's edge-sorting enabled the duo to take $9.6 million in winnings in a period from April of 2012 to October 2012. During the four sessions in question, Ivey reportedly bet hands ranging from $25,000 to $100,000 per hand.
It's not known if Crockfords and the Borgata shared surveillance video and information, but it seems likely, given the close timing of the two lawsuits, as well as the similarity of the allegations.
On July 2, 2014, Phil Ivey's lawyers filed papers seeking to dismiss the Borgata's lawsuit. In court papers, Ivey's team claims that all of the $9.6 million won in the baccarat sessions were the result of "sheer skill."
They also argued some technical legal aspects, such as how the Borgota failed to pursue this case within the reported six month statute of limitations, and how only the New Jersey Gaming Commission would be allowed to go after a gambler accused of cheating – rather than a casino itself.
On December 18th, 2016, a Federal judge ordered Ivey and Sun to pay $10.1 million back to the Borgata. This figure represents the $9.6 million won at baccarat, along with additional money Ivey won at the craps table using profits from the baccarat game.
As if the Borgata's lawsuit wasn't enough to turn most of us off from visiting that resort, the Borgata had the nerve to attempt to recoup money they spent on comps for Ivey. The judge denined that part of the Borgata's arrogant request.
As of this writing, Ivey's appeal of the decision is on hold pending the outcome of Borgata's lawsuit against the manufacturer of the cards. Borgata is suing the card-maker Gemaco, blaming them for Ivey's wins.
Photos courtesy of By Ham (Own work) [CC BY-SA 3.0], via Wikimedia Commons