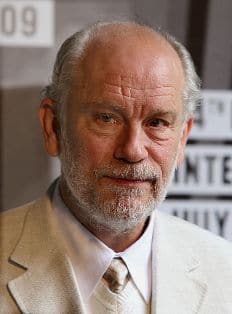 By Steve Beauregard
Part of the everlasting appeal of the 1998 cult poker movie, "Rounders" is the film's amazing cast. The script was full of quirky, interesting characters and the cast nailed them all to a tee. From up-and-coming actors to Academy-award winning Hollywood legends, the cast of "Rounders" had a magical combination of chemistry and realism that has contributed to the movie's appeal to poker players to this very day.
"Rounders" cast of stars seemed to be experienced poker players, even though that wasn't really the case.
In an interview with the Two Plus Two Poker Podcast, "Rounders" co-writer Brian Koppelman says that while the cast members were new to the game, they were very interested in understanding the moves, quirks and language of poker thoroughly. As a result, he showed them the ropes, taking Ed Norton to the Commerce Casino to play cards, and escorting both John Malkovich and Matt Damon to the Mayfair Club.
The Mayfair Club was an underground poker club in Manhattan frequented by "Rounders" screenwriters Koppelman and David Levien. Many of the characters in "Rounders" were based (sometimes loosely) on people they met at the Mayfair Club.
These included the following:
Joey Knish – The cool, veteran grinder "Knish" was played to perfection by John Turturro. "Rounders" co-screenwriter Brian Koppelman says the character of Knish was based on a regular grinder at the underground New York poker clubs named Joel "Bagels" Rosenberg.
The screenwriting duo of "Rounders" credits Bagels with the line eventually uttered by Worm: "In the poker game of life, women are the rake." They say he was known for his witticisms and generosity.
(The final hand in "Rounders")
Like Knish, Bagels showed some kindness to other players who were down on their luck. Also like the movie character, Bagels also had a truck route available for other players to work when needing money.
Rosenberg died in May of 2014 at the age of 58.
Teddy KGB – The real life character behind John Malkovich's Teddy KGB was a real Russian-turned-New Yorker named "Eddy."
According to Koppelman, Eddy worked the door at a VFW Hall on 30th and Madison in New York City, and had previously served in the Russian army. Unlike Teddy however, Eddy was apparently a nice, good-natured man.
Koppelman says that while the movie turned out pretty much like the original script, the script didn't focus on Teddy KGB's mob involvement as much as it did on film.
Malkovich has multiple Emmy and Oscar nominations to his credit.
Petra – The poker hostess and world's most beautiful gambling debt collector was played by Famke Janssen. She was based on an attractive woman named Ingrid, who worked the desk at the Mayfair.
Janssen, a former model from the Netherlands, has since appeared in the X-Men movies.
Other notable Rounders cast members included the following:
Worm – Rounders wouldn't have been nearly as good without the smarmy, scamming "Worm" providing comedic and dramatic contrast to the more respectable, straight-arrow Mike McDermott.
Worm was played brilliantly by Edward Norton, who had appeared in three movies before Rounders, The Boston, Massachusetts native has two Oscar nominations.
Mike McDermott – The other Academy Award winner in Rounders (his was for writing), the lead character was played of course, by Matt Damon, who is fun to watch on screen if you're able to ignore his annoying extremist political views.
Professor Abe Petrovsky – The gentle, kind, life-advice dispensing law professor was played by veteran award-winning actor Martin Landau. Landau won the 1994 Oscar for Best Supporting Actor for his role in "Ed Wood." He's also been nominated for Emmy awards.
Barbara –The object of Worm's affection is the beautiful Melina Kanakaredes, who gets Worm and Mike into the upstairs poker game at the clubby private boy's school right after Worm is released from prison. Kanakaredes who would go on to a successful TV career playing a lead role on CSI: NY. Like Landau, she too has been nominated for an Emmy award.
Jo – Like Barbara, there was no last name given for the character of Mike's love interest, played by Gretchen Mol. Gretchen Mol is a Connecticut native and former model who also appeared in one of my favorite movies: 3:10 to Yuma.
Grama – New York city native Michael Rispoli played the tough mob enforcer.
Maurice – One of the Russians that Worm cheats at poker. Goran Visnjic later went on to a prominent, long-running role as Dr. Luka Kovac on NBC's hit show, E.R.
As a side note, Vernon Jordan played one of the judges, Judge McKinnon, during the mock trial that Mike flubbed. Jordan was a business executive and civil rights activist who has been a close confident and golfing partner of former President Bill Clinton. In fact, Jordan helped his sleazy friend's girlfriend, Monica Lewinsky, after the "Monica-gate" scandal erupted.