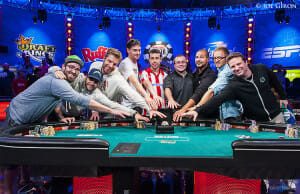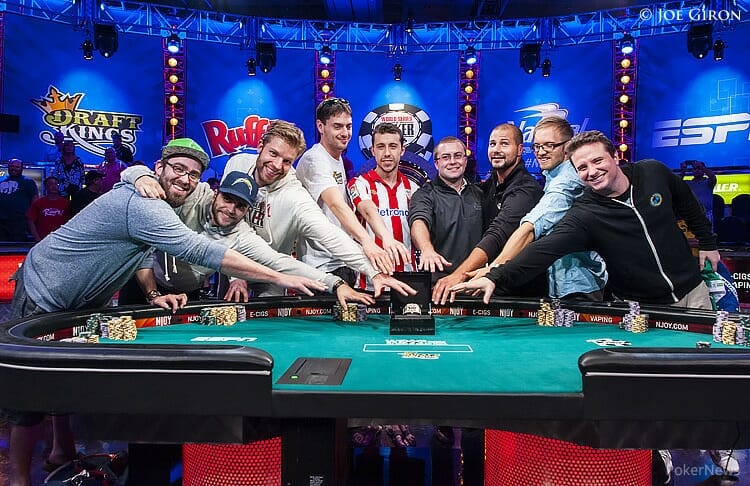 By Steve Beauregard
Six thousand, six hundred and eighty-three players from 87 countries ponied up a $10,000 buy-in (or won their way in via satellites) to play in the 2014 World Series of Poker Main Event, which, as tradition since 2005, was held in the Amazon Ballroom at the Rio All Suites Hotel and Casino in Las Vegas. The final table was held, as always, in the Penn and Teller Theater at the Rio.
In a first, there was a $10 million guaranteed first place price. Also in a first, a Swede, Martin Jacobson, took home the gold bracelet and poker immortality.
What also made this November Nine special and buzz-worthy was the presence of Mark Newhouse, who had, remarkably, made the Main Event final table the previous year as well.
Here's a rundown and short biography of all players who made the 2014 WSOP Main Event Final Table and their winnings (in order of finish):
1st Place: Martin Jacobson — $10,000,000
The 27 year old poker, who grew up in Sweden, had a great start to the Main Event, leading the field after Day 1A.
(Go here for a full list of the winners of the WSOP Main Event)
A few months later, with all the money in pre-flop in what would be the tournament's final hand, his pocket tens would improve to trip 10's, thereby knocking out fellow Scandanavian Felix Stephensen heads-up to take home the gold bracelet. By doing so, Jacobson became the first player from Sweden to become the WSOP Main Event champion.
(Action at the 2014 WSOP Final Table)
Remarkably, Jacobson had started the final nine eight place in chips, but clawed his way to the top.
No stranger to big-time tournament poker, Jacobson had finished 6th place a year earlier in the much-watched 2013 WSOP One Drop Event. Prior to the final table, he had over $4.5 million in career winnings.
2nd Place: Felix Stephensen – $5,147,911
The heads-up battle was an all Scandinavian affair, as second place finisher Felix Stephensen hailed from Oslo, Norway. For reasons unclear to this die-hard Broncos fan, Stephensen chose to wear a San Diego Chargers hat during the tournament, practically ensuring that he would not win a championship.
Prior to the November 9, the 23 year old had just two Hendon Mob reported tournament scores: a 12th place finish in the 2009 Norwegian Championships, good for about $5,000, and a 92nd place finish in an EPT Event, good for only $16K and change.
With a $5 million plus payday at the 2014 WSOP, his Hendon Mob ranking inched up a bit. In fact Stephensen, whose full name is Felix Vincent Stephensen, moved up to become Norway's number one all time leading money winner.
Although lacking in impressive live results, Stephensen did have much more success in online poker, where his screenname was "FallAtyourFeet."
Like his tablemate Jacobson, Stephensen relocated from his northern home to London. Interestingly, he told WSOP.com that he was able to enter the Main Event because of a very successful World Cup soccer bet made earlier in the summer. Stephensen bet $1,000 on the Netherlands to beat Australia. The 60-1 longshot bought a $10K buy-in and then some.
3rd Place: Jorryt van Hoof – $3,807,753
The chip leader going into the WSOP Final Table, 31 year-old Jorryt van Hoof hails from the Netherlands, where he used to study engineering and co-owned a video game store, (according to PokerNews.com).
Van Hoof was the second player from the Netherlands to make the November 9 in as many years, and his citizenship made it an all-European final three, even though, like Martin Jacobson and Felix Stephenson, van Hoof lives in London.
His $3.8 million dollar payday put van Hoof as the seconding winningest tournament poker player from the Netherlands all-time, only behind the flying Dutchman, Marcel Luske. Prior to the Main Event, van Hoof had four other WSOP cashes, finishing as high as 30th in one tournament.
4th Place: William Tonking – $2,849,763
The 27 year old from New Jersey had close to $100K in live poker tournament winnings coming into the final table. This included three WSOP cashes, along with a WPT Borgata cash.
Tonking, who also plays online in New Jersey, where it's perfectly legal, was primarily an online player prior to Black Friday. He's a graduate of the University of South Carolina, and he loves the New York Mets.
5th Place: William Pappaconstantinou – $2,143,794
Sort of the fan favorite going into the final table, the fun loving 29 year old from Lowell, Massachusetts was already a world champion. In foosball.
The former poker dealer at the Rockingham Park poker room in New Hampshire, goes by the name Billy Pappas, and had a reported nine world championships in foosball. (Some of his foosball videos can be found on Youtube).
According to a story in the Lowell Sun, Pappas never graduated from high school, nor does he have a driver's license.
6th Place: Andoni Larrabe – $1,622,471
At table where the oldest player was just 31 years old, Andoni Larrabe from Basque country in Spain was the youngest of the young guns, at just 22 years of age.
Prior to his million dollar payday in Las Vegas, the young Spaniard had under $100,000 in career live poker tournament winnings. However like most young players, his online results are much more impressive. In the 2012 online Spring Championship of Online Poker (SCOOP), he took home a $1,050 buy-in No-Limit Hold'em event, which was good for just over $229,000.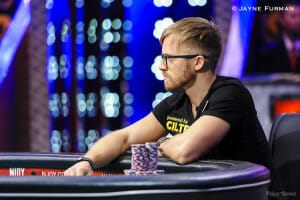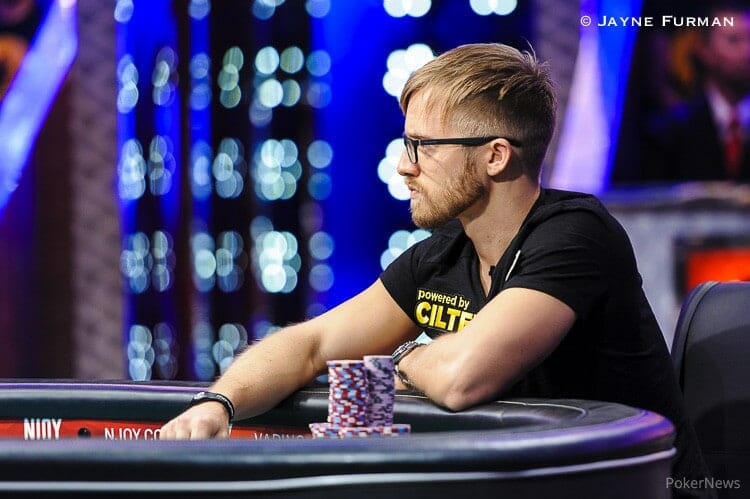 7th Place: Daniel Sindelar – $1,236,084
A Las Vegas transplant via the heartland (he's originally from Howells, Nebraska), Sindelar was a professional poker player, who had collected over a half million in winnings prior to the November Nine. This included an impressive 17 cashes in World Series of Poker Las Vegas tournaments, along with scores in two World Poker Tour events.
His signature win was a first place victory at the 2007 Fall Poker Classic at the Canterbury Card Club in Shakopee, Minnesota. The win was good for a $105K payday.
Sindelar, who had impressive results online during the poker boom, left his studies at the University of Nebraska Lincoln and moved to Las Vegas to play poker professionally in 2008.
8th Place: Bruno Politano – $947,172
Brazil, a country quickly becoming obsessed with poker, saw its first ever WSOP Final Table participant in the form of 31 year old Bruno Politano.
Politana, from Sao Paulo, started the final table as the short stack. His 8th place money of $947,172 put him firmly in third place in Brazil's all-time leading money list.
9th Place: Mark Newhouse – $730,725
The big story going into the 2014 November was the reappearance of a 2013 November Niner, one Mark Newhouse, who became the first player since Dan Harrington in 2003-2004, to make the WSOP Main Event Final Table in back-to-back years.
The North Carolina native, whose screenname is "Newhizzle" used to crush the online games, to the tune of a $100,000 a month (or more). He dropped out of Appalachian State University to pursue poker full time.
A favorite topic in the gossipy poker forums, for both his erratic personal and professional lives, Newhouse admits to having had a mean gambling streak.
Almost as unbelievable as his two year run was the fact that like in 2013, Newhouse would go out in 9th place. (Photos courtesy of the World Series of Poker Press Room).