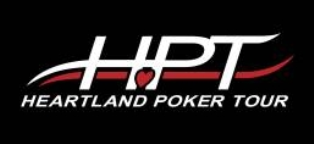 By Steve Beauregard
The Heartland Poker Tour, or HPT as it's often called, is a popular series of lower buy-in poker tournaments spread across the country, but mostly centered in the nation's midsection.
I say "low buy-in" because although they are often in the $1,600 range, this is significantly lower than the vast majority of televised poker tournaments. The tour was originally designed to appeal to regular, working Joe's, as opposed to the $10K buy-in events associated with the WSOP Main Event and the World Poker Tour tournaments. Event organizers purposely made the tournament a weekend event so as to allow players to not to have to miss work at their regular jobs.
The HPT began broadcasting at the height of the poker boom, June 2005. The first HPT event was held at the Shooting Star Casino in Mahnomen, Minnesota, and featured a $30,000 first place price. That first season of the HPT saw a total of seven different stops.
Now in its ninth season, the series (and ratings) are better than ever. I know I love watching HPT broadcasts. There's something very intriguing and appealing in the simplicity of it all. Unlike the flashy, neon-lit productions of ESPN's World Series of Poker Coverage (bring back the plain look of Binion's Horseshoe I say), or the spaceship like look of the World Poker Tour final table (complete with the Royal Flush Girls), a Heartland Poker Tour broadcast seems more real, with regular people in a more authentic setting.
There are no gimmicky segments involving some degenerates making high stake bets with each other over who can play a video game better, like you see during the WSOP. And there are none of those cheesy Royal Flush Girls parading around the poker room, acting as if a smoking hot 22 year old model really wants to watch a 52 year old heavy-set man play cards, like you see on the World Poker Tour. The HPT is just mostly working class people who have ponied up their own money to enter (or to satellite) into a chance to win some good money.
It's not necessary life changing, but first prices are often over $100,000, and in some cases approaching 1/4 million dollars. Not bad, consider the entry fee to buy-in directly into a Heartland Poker Tour event is usually around $1,600. Of course, you can always try to satellite into the event, and satellites run almost non-stop during the week leading up to the tournament. These range from $50 single table satellites, where the two finalists get entries into the $200 multi-table qualifier, to $360 single table satellites, in which the last man (or woman) standing gets a seat into the tournament.
Between the mostly mid-Western setting, the smaller, intimate casinos, (as compared to the monstrous Amazon Room at the Rio – host of the WSOP), and the simple, yet entertaining two hour final table broadcast, the Heartland Poker Tour has carved a niche in the TV poker market, just as it appears to be dwindling overall. ESPN's WSOP ratings have declined significantly and the World Poker Tour has switched networks, from its previous home on the more popular Travel Channel, yet the HPT continues to increase its player pool, prize money, and ratings.
I even remember one HPT broadcast, in which you could hear a couple of drunk guys talking to each other as the clanging of slot machines rang out in the distance.
HPT Tour Stops
The Heartland Poker Tour has certainly grown in its eight years of existence. From just seven stops during its first year in 2005, the HPT has expanded to 16 tournaments last year, in 2012.
These stops are as follows:
Belterra Casino Resort, a riverboat casino near the town of Florence, Indiana.
Prairie Meadows Racetrack Casino and Hotel in Altoona, Iowa.
My favorite, Golden Gates Casino and Poker Parlor in Blackhawk, Colorado (about a 45 minute drive to Denver). Two HPT events were held here in 2012.
Also hosting two different HPT tournaments was the Route 66 Casino, in Albuquerque, New Mexico and the River City Casino and Lumiere Place in St. Louis, Missouri.
Majestic Star Casino in Gary, Indiana.
Canterbury Park Racetrack, Casino and Card Club, just to the south and west of Minneapolis. In fact, Google maps shows it to be 23.4 miles and a 29 minute drive from downtown Minneapolis.
Downstream Casino Resort in Quapaw, Oklahoma. This poker room is at the tri-state border of Oklahoma, Kansas and Missouri and in the middle of nowhere.
Peppermill Resort in Reno, Nevada.
Other stops outside the heartland include the oddly named Daytona Beach Kennel Club and Poker Room, and the Palms Casino in Las Vegas.
Another new event is the "HPT on the High Seas," which, as you might imagine is a tournament on a cruise ship. This event held in January, 2013 was the smallest player pool of any recent HPT event (that I know of). So small in fact, that the tournament only paid out 13 places. The winner, Richard Enriquez took home "just" $36,000 for his win. Admittedly that's a nice payday for a few days (on a cruise ship to boot), yet compare that to the winner of the HPT Golden Gates stop, Teresa Hemmingway, who took home $226,463 for her win in March of 2013.
Previous HPT stops have taken place at small Mid-Western casinos including the Soaring Eagle Casino and Resort in Mt. Pleasant, Indiana, Jackpot Junction in Morton, Minnesota, and the Meskwaki Bingo Casino Hotel in Tama, Iowa.
As far as the broadcast, former television star Fred Bevill is the commentator, alongside poker pro Maria Ho. Bevill, whom I've met and found to be an incredibly nice person, has been a touring stand-up comedian and previously appeared on shows such as "Saved By the Bell" and "Beverly Hills 90210."
For the first eight years of the HPT, Bevill's partner in the booth was Chris Hanson, and the two had an good, easy-going chemistry that added to the broadcast. And no, I don't get paid by the HPT for saying that. Hanson however, has left for other opportunities, and will be replaced by Ho in season 9.
Maria Ho has been a popular fixture in the televised poker circuit. Born in Taiwan, the beautiful and multi-talented player appeared on CBS televisions' "The Amazing Race." She even had a deep run on American Idol, making it to Hollywood during the iconic show's third season.
Her poker highlights include finishing 38th in the 2007 World Series of Poker Main Event, the one in which Jerry Yang won $8.5 million and the bracelet. In that event, she was the last female standing.
In the 2011 WSOP, Ho finished second in the $5,000 No-Limit Hold'em Event, taking home over $500,000 in the process. Overall, her lifetime poker tournament winnings are just $1 million dollars.
I've always enjoyed watching the HPT and have had a chance to try to qualify for one. With a wife and two kids, I'm not allowed to pay $1,600 to enter a poker tournament. The atmosphere of the HPT at the Golden Gates in Blackhawk was fun, right up until the time in the satellite where I got it all in pre-flop with pocket Kings, only to lose to pocket fives. (What would a poker tournament story be without a bad beat story?)
The HPT is still relatively off the radar, but is a lot of fun. Catch it now before it gets huge and corporate and ruined.