By Steve Beauregard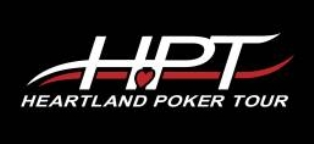 The Heartland Poker Tour, or HPT as it's often called, is a popular series of lower buy-in poker tournaments spread across the country, but mostly centered in the nation's midsection.
I say "low buy-in" because although they are often in the $1,600 range, this is significantly lower than the vast majority of televised poker tournaments. The tour was originally designed to appeal to regular, working Joe's, as opposed to the $10K buy-in events associated with the WSOP Main Event and the World Poker Tour tournaments. Event organizers purposely made the tournament a weekend event so as to allow players to not to have to miss work at their regular jobs.
The HPT began broadcasting at the height of the poker boom, June 2005. The first HPT event was held at the Shooting Star Casino in Mahnomen, Minnesota, and featured a $30,000 first place price. That first season of the HPT saw a total of seven different stops.
Now in its ninth season, the series (and ratings) are better than ever. I know I love watching HPT broadcasts. There's something very intriguing and appealing in the simplicity of it all. Unlike the flashy, neon-lit productions of ESPN's World Series of Poker Coverage (bring back the plain look of Binion's Horseshoe I say), or the spaceship like look of the World Poker Tour final table (complete with the Royal Flush Girls), a Heartland Poker Tour broadcast seems more real, with regular people in a more authentic setting.
There are no gimmicky segments involving some degenerates making high stake bets with each other over who can play a video game better, like you see during the WSOP. And there are none of those cheesy Royal Flush Girls parading around the poker room, acting as if a smoking hot 22 year old model really wants to watch a 52 year old heavy-set man play cards, like you see on the World Poker Tour. The HPT is just mostly working class people who have ponied up their own money to enter (or to satellite) into a chance to win some good money.
It's not necessary life changing, but first prices are often over $100,000, and in some cases approaching 1/4 million dollars. Not bad, consider the entry fee to buy-in directly into a Heartland Poker Tour event is usually around $1,600. Of course, you can always try to satellite into the event, and satellites run almost non-stop during the week leading up to the tournament. These range from $50 single table satellites, where the two finalists get entries into the $200 multi-table qualifier, to $360 single table satellites, in which the last man (or woman) standing gets a seat into the tournament.