By Steve Beauregard
What is one of the newest poker room in Black Hawk, is also one of the nicest, with a plush, inviting atmosphere, giant TV screens everywhere, free goodies, and a generous free hotel promotion.
You can stay at the Isle of Capri for free, Monday through Thursday, by playing six hours of poker there. For comparison purposes, a search on Hotels.com for a slow Tuesday night in January (with nothing going on), showed room rates in Black Hawk starting at $68, for the Lady Luck, and $100 a night for the Isle.
While the poker room is (for reasons unclear), not on the Bravo Poker App, it does generate decent traffic and treats its players well, in my experience.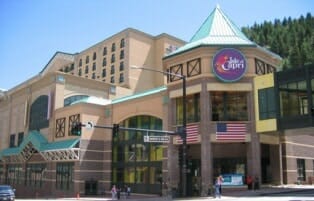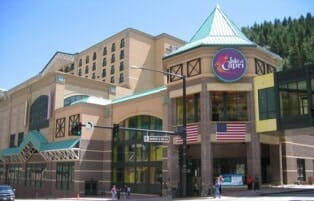 For those of you unaware of Colorado's poker rooms, there is a limit of $100 bet on each round. Therefore, most games in Black Hawk are a $1/2 Limit game, with $100 being the limit.
(Related: Go here for information on the Ameristar Blackhawk Poker Room).
Earn Hotel Nights each week in July! Great Offers & Great Rewards. Receive up to three FREE hotel nights each week based on play. Book Online -It's Fast & Easy or Call Us at 1-800-the-Isle.
Book Now–>https://t.co/19TJoEby3e pic.twitter.com/9caDj6HJJB

— Isle Casino Hotel BH (@IsleCasinoBH) July 21, 2018
While previously the games were all the $1 – $100 spread limit variety, (with a $1 Mississippi Straddle option thrown in the loop too), the room now offers $2 to $10 spread limit hold'em.
Free drinks are available to players, and table-side food service is offered as well. The room has 10 televisions spread around.
As for comps, recently the comps were still $2 an hour in food comps.
Isle of Capri Blackhawk Poker Tournaments
Although they used to hose frequent $60 no-limit, and turbo no-limit tourneys, the Isle of Capri's poker room no longer runs tournaments.
Bad Beat Jackpot
Poker purists won't like it, but the Isle has their own Bad Beat Jackpot. They call it, (and it appears to be accurate), the "Easiest Bad Beat Jackpot in Black Hawk." The multi-tiered payout structure is sort of complicated, with different payouts for more difficult beats, but the last time I played, the lowest qualifier is a hand in which you lose holding Aces over Tens full house.
When I played there last, the jackpot was $94,895. My understanding is that the loser would get 50% of the jackpot, with the winner getting 25%, with the table splitting the rest.
The Isle of Capri can be reached directly at (303) 998-7905