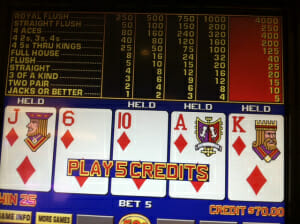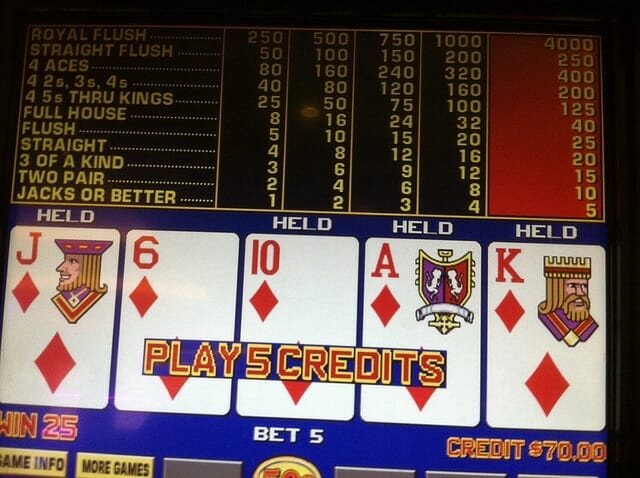 By Steve Beauregard
Players have been trying to conquer video machines for as long as the game as been around. It now looks like, however that a couple of guys were able to "solve" the game and enrich themselves (albeit temporarily), in the process.
The well-written video poker cheating story comes from the October issue of Wired magazine. It details how Las Vegas resident John Kane, and his friend, Andre Nestor, were able to exploit glitches in video poker machine software to capture jackpots ranging up to the tens of thousands of dollars range.
The machines in question were the ever-present Game King video poker machines. These popular video poker games are found in nearly every casino in America, and are manufactured and operated by International Game Technology (IGT).
The glitch was only able to be exploited in Game King machines that offered the "Double Up" feature. By using this feature, and switching games after a big jackpot, Kane and Nestor were able to get paid multiple times for the same winning hand, and even were able to sort of "past post." In other words, increase their bet size after the hand had been dealt and finished.
Wired reports that Kane discovered this trick while playing one of his usual video poker sessions at the Fremont, a non-descript casino in downtown Las Vegas.
Kane's lawyer claims that his client is one of the nation's most addicted video poker addicts. He says Kane has played $12 million dollars worth of video poker in one year. Wired reports that in 2006, Kane lost a half a million dollars playing video poker. (On the bright side, he was comped a two-for-one buffet coupon).
After discovering the software glitch, Kane proceed to rake in $100,000 in the first five weeks. Nestor was a little more aggressive, Wired reports he made $152,000 during those first few days in Las Vegas (Nestor lived in Pennsylvania). Overall, the FBI estimates that Kane won over $500,000 from 8 different Las Vegas casinos.
Like almost every other advantage player (or as some would call, "cheats"), the two were eventually caught, after multiple high jackpot wins caught the attention of casino surveillance. The men were arrested and charged, but the story has a somewhat happy ending: charges were dropped, after courts ruled that the men did not "hack" the machines, and were only taking proper advantage of the rules offered by the casinos. As Kane's lawyer brilliantly put it: "All these guys did is simply push a sequence of buttons that they were legally entitled to push."
The story is fascinating because we've all played Game King video poker machines. Some of us have sat in front of one – zombie like – for hours, attempting to chase that elusive four aces, straight flush, or Holy Grail of video poker players: the royal flush.
To have a code, or pattern that would enable you to treat a video poker machine as your own personal ATM machine brings a hops of ethical questions: would you use the pattern? Would you report it to the casino in hopes of reward or job offer (this would have been my choice). If you did use the cheating code, how often would you use it? And how much would you take. Lastly, is it moral to take advantage of such a flaw? Or would you, like many gamblers, inevitably feel a rush of joy at beating the evil, greedy money-sucking casinos at their own game?
It seems to me that having a pattern that allowed you to sort of cheat at video poker would only be worthy if you possessed both incredible discretion and self-discipline.
The player who would use this at the MGM Grand to suck out $50,000 a night would be caught immediately. However, discreetly using the code in moderation, while spreading your action around geographically, would seemingly render you undetectable, while ensuring you a steading, lucrative income for life, or until IGT upgraded the machines with entirely new software.
Casino track abnormalities closely, but these Game King machines are everywhere in Las Vegas (and in every other casino in the nation). Pulling out just $100 per casino, spread out over 20 casinos per day (at locals casinos, gas stations, Fremont Street and up and down the Strip), would give you a healthy $60,000 income per month. Not a bad way to make a living.
The Wired article implies that Kane got to keep his video poker winnings. Unfortunately for Nestor, his funds were forfeited, given to the government by a roommate accused of conspiring with him. (Photo courtesy of East Coast Gambler via Flickr)