By Steve Beauregard
He's arguably the most popular poker player in the world. And likely one of the richest, if we're talking strictly in terms of professional poker players. Sure there are wealthy, poker-loving billionaires out there (Guy Laliberte of Cirque du soleil) for one, who have dumped a lot of their billions on the felt, but Daniel Negreanu has earned his money the old fashioned way: one pot at a time.
So just how much is Daniel Negreanu worth?
Websites like Celebritynetworth.com peg his total net worth at $50 million. But they don't say how.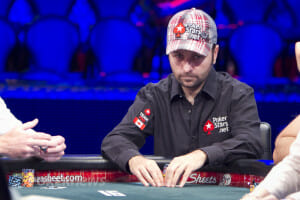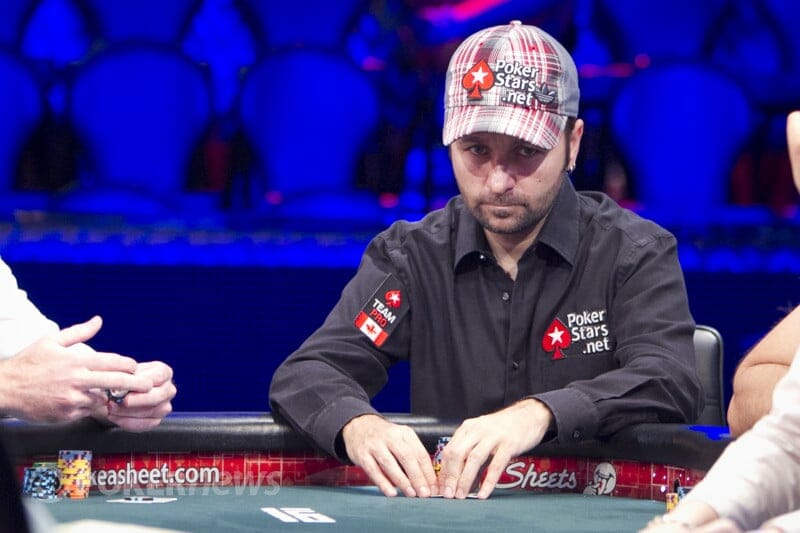 A $50 million figure would not be unreasonable if there were no such things as taxes. In addition, a rough look at the Canadian poker pro's results seems to make that figure on the high side.
Another site estimates it at $15 million, which seems more realistic, but on the low end.
Our estimation here at Gamboool.com is that Kid Poker's net worth is in the $25 to $30 million range. And no, that's not because he has $30 million in lifetime tournament poker winnings.
The fact is, we don't know what Negreanu's net worth is. But we do know he is wealthy.
You don't get to be on the realty TV show "Millionaire Matchmaker" if you aren't wealthy, and Daniel has openly talked about purchasing a share of Las Vegas's potential new National Hockey League. And on the TV show "High Stakes Poker," he once lost two big hands in a row, losing $380,000 in the process.
(Some top hands played by Daniel Negreanu)
In addition to his poker tournament success and presumed private cash game riches, Negreanu has what is likely to be the most lucrative online poker sponsorship deal in the country.
Details of his arrangement with PokerStars.com are not public, but as their featured pro, it is likely to be in the $2 to $5 million dollar a year range. I base this on the fact many of the Full Tilt pros during the poker boom were pulling down $250,000 a month in sponsorship money. Sure, the lack of American players would hurt, but Negreanu's status as one of the world's most well-known players would seem to offset that.
Other Hints at Daniel Negreanu's Net Worth
In July of 2014, he tweeted that he was up just over $7 million in profit for the WSOP. That's impressive to be sure, but while Nevada doesn't have a state income tax, the United States does. And it's a hefty one for those in Negreanu's income bracket – 39.6%. For some reason, he still supports Barack Obama, who advocates higher taxes. This shows that poker smarts doesn't necessarily translate into real-world intelligence, especially considering that Obama's Justice Department shut down Full Tilt Poker and PokerStars in April of 2011. (End of political rant).
Regardless, a few months later, in September of 2014, he posted a public challenge on the TwoPlusTwo poker forums, offering to bet a million dollars that he could beat the online high stakes no-limit hold'em players. He added, "I would bet a million and think it would be a fun challenge."
Of course, just because a poker player is willing to bet a million dollars doesn't usually give us any insight into their net worth. Some degenerates have been known to put their entire bankroll (and staking from others) on the line all the time. Yet in Negreanu's case, it's safe to assume that a million dollar loss would not impact him in any substantial way.
We have no clue as to the wins or loses Negreanu has experienced in live cash games, other than the recorded results from his numerous appearances on the TV show "High Stakes Poker." The website, bankrollmob.com reported that Kid Poker's results on the series (from 2007-2011) were not impressive. In fact, Negreanu was the biggest loser, according to their records, losing just over $2 million dollars.
As for online play, the respected online poker site, highstakesdb.com, reports that playing under the name "kidpoker" on PokerStars, Negreanu is down just over $361,000.
Then there are those federal taxes. Negreanu also presumably pays a big chunk to his agent Brian Balsbaugh. There are also costs associated with his constant travel, and an assistant's salary to pay. We also don't know what type of agreement, (if any), there was on his future earnings after his Negreanu's divorce from Lori Lin Weber.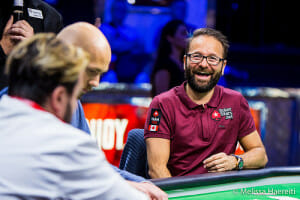 On the positive side, a reason Negreanu's net worth is likely to higher than that of other big name professional players is that – unlike the Phil Iveys and T.J. Cloutiers of the world – Negreanu's name is not usually associated with high stakes or degenerate craps play. If Daniel blows his money in the pits, he keeps it well hidden.
(Related: Phil Ivey's net worth)
Tournament Results
Daniel Negreanu has $30.6 million in live poker tournament earnings. A good chunk of this ($8.2 million), came from his second place finish in the 2014 WSOP One Drop, which had an entry fee of $1 million dollars.
His agent Brian Balsbaugh, revealed that Daniel had 87% of himself in the tournament, meaning that 13% of the winnings had to be paid to backers. Kid Poker got to keep $7.13 million of it.
Besides the big score for his second in the Big Drop, Negreanu has – on five other occasions – won a million dollars or more in a poker tournament. In total, he has cashed over a $100,000 on forty-three separate occasions. Photos courtesy of the WSOP Press room at WSOP.com