By Steve Beauregard
He's one of the most successful, popular, obnoxious, famous, and decorated poker players of all time.
He's also one of the wealthiest.
Between tournament success, endorsement deal, and poker side businesses, (all helped by a shameless, spotlight-seeking personality), Phil Hellmuth Jr. has found multiple ways to profit at poker – both on and off the felt. So much so that he is one of the richest professional poker players alive.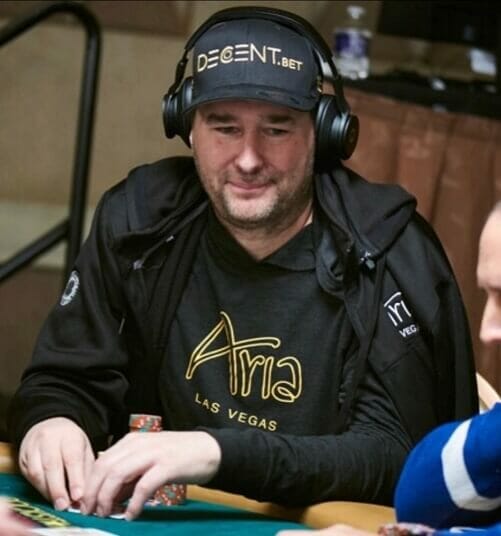 And here we're talking strictly professional poker players. There are countless poker players far wealthier than the poker brat. Billionaires like Andy Beal (of Beal Bank) and Guy Laliberte (of Cirque du Soleil) have net worth's that dwarf that of Hellmuth's. However when it comes to people who only make their money from poker, Hellmuth stands at, or near the top.
So what is Phil Hellmuth's net worth?
Websites like Celebritynetworth.com peg his net worth at $20 million, but fail to provide any explanation or evidence. Countless other poker sites use this $20 million figure as gospel, again with no evidence.
And in fact, there is no evidence. Hellmuth's numerous business interests and high-stakes cash game results are not public record.
However a rough examination of what we do know indicates that his net worth is likely to be in the $30 million to $40 million range.
Phil's Tournament Successes
First the easy figures: Phil has $22.8 million in live poker tournament cashes as of this writing in the summer of 2018.
That of course, isn't very helpful in helping us figure net worth, as we don't know how much, or how often Hellmuth was staked.
However, for a lot of his career, Hellmuth was the public face of UltimateBet.com, meaning he was free-rolled into every tournament he would every want to play in, along with given generous travel expenses.
As a very rough estimate, we can take Phil's $22.8 million in live poker tournament earnings and roughly halve that for taxes and for entry fees/travel expenses for those times his entry fee was not paid by UB or another sponsor.
So that's $11 million in tournament winnings that he has kept over the years. These winnings go back to 1987. However over half of his winnings have occurred since 2005 – meaning it is not as if those winnings have been given a chance to gain compound interest in investments since the 1980's.
All of which is to say that while I think Hellmuth is fairly frugal with his money (despite the balla image he tries to portray), and has likely saved a lot of his poker winnings – I'm not sure if there are any significant returns to figure in on his $10 million in winnings.
Wife's Income
With a wife who has a "respectable job" as a psychologist at Stanford. It is likely that Hellmuth's wife, Katherine Sanborn, can pay the family's bills on their own, without the need for Phil's poker and business income.
Phil also has what is – by all accounts – a stable family life in the suburbs of Palo Alto, California. Therefore it is likely Hellmuth has held onto a good deal of his earnings, and business and endorsement income over the years.
Unlike a Mike Matusow or Scotty Nguyen –thrill seekers who have been known to gamble well over their heads (and bankroll), one cannot find reports, or even rumors, of Phil Helmuth blowing hundreds of thousands of dollars on craps (Nguyen), or blowing through his entire net worth betting on football (Matusow).
And yet…
Gambling Streak
In 2007, Hellmuth admitted to losing $536,000 to Phil Ivey in Chinese Poker IN ONE NIGHT.
One gets the sense this half a million loss was well out of the norm for Hellmuth. He told PokerNews.com that he was shocked, and that, "My wife was shocked."
After the loss, he immediately donated $50,000 to two different charities and "paid down my mortgage like half a million."
On one hand, if you're able to lose $536,000, donate $50,000, and pay down your mortgage $500,000 in one night, you are likely worth more than $20 million.
On the other hand if you are worth more than $20 million, why do you still have a mortgage?
Phil Hellmuth's House
From a 2010 CardPlayer video tour, we can see Phil Hellmuth's house is very modest by poker player standards – especially considering the "balla" lifestyle Phil portrays, with his rides in private jets, expensive nights out clubbing, Dom Perignon, etc.
According to Zillow, the house is less than 4,000 square feet and sets on roughly a 1/3rd acre lot on a busy street in Palo Alto. Zillow estimates the home to be worth a little over $8 million as of July 2018.
In a 2010 interview with CardPlayer, Hellmuth said he and his wife love the home and have been there "12 years." That would put the time of sale around 1998. If you ever look at a graph of real estate values in Palo Alto, you'll see a line shooting upward to the right. What I'm trying to say is that unless they pulled cash out to refinance, it's likely Phil and his wife have earned six to eight million in net worth by simply owning real estate in a highly appreciating real estate market since 1998.
And other than the rug that cost him between $20,000 and $40,000 (according to Phil), the furnishings and decorations are sparse.
This adds credence to my theory that Hellmuth and his wife are pretty frugal with their money. You can see them as the couple that lives relatively modestly while stocking away huge chucks of money in mutual funds.
Ultimate Bet
During the poker boom in the 2000's, online poker sites were a digital cash cow. And as the third busiest site for much of the poker boom, Ultimate Bet raked in (literally), hundreds of millions of dollars.
And Phil Hellmuth joined UB in 2001 as a minority owner and chief spokesperson.
As the public face of UB, (similar to that of Mike Sexton's role with PartyPoker.com), it's not unreasonable to assume Hellmuth's position at UB resulted in tens of millions of dollars to his net worth.
During the height of the poker boom, Phil Ivey receive $1 million per month in sponsorship money from Full Tilt Poker. Ivey was most certainly at the top of the heap in that regard, however Hellmuth couldn't have been too far behind.
Did Hellmuth receive $250,000 per month from Ultimate Bet? $500,000? Neither figure seems unreasonable.
These figures aren't even considering his ownership stake.
Ultimate Bet's parent company Excapsa, went public on the London stock Exchange in February 2006. At the time, the company had a market capitalization of roughly $400 million.
We don't know how many shares of UB Hellmuth owned, however the great independent poker journalist Haley Hintze reported that Hellmuth's co-spokesman Annie Duke held 2.9 million shares, while former WSOP Main Event Winner and disgraced player Russ Hamilton held 4.3 million shares. It's reasonable to assume Hellmuth held at least 3 million shares.
My estimation is that the bulk of Phil Hellmuth's net worth came from his involvement and ownership of Ultimate Bet.
Endorsements, Investments, and Side Businesses
Phil's numerous endorsement deals over the years have included the following brands or companies: the Aria Hotel and Casino, Carl's Jr., Pro Player energy drink, Milwaukee's Best beer, a Texas Hold'em phone app, and the Head's up Texas Hold'em Heads Up Poker machines you can find in some casinos.
More recently Hellmuth has been an ambassador for decent.bet.
In addition, he has published numerous poker books, and has his own line of clothing, via the PokerBrat.com website.
Many in the poker world, however, state that there isn't a whole lot of money in poker publishing and apparel. Phil himself said that while he once had a goal of being worth $200 million, his businesses haven't been as lucrative as he had imagined.
Phil Hellmuth and Iovation
We also Phil was a very early shareholder in Iovation. The company, with over $24 million in revenues last year, is in the cybersecurity and online fraud protection business. This is especially ironic consider the company was founded by Ultimate Bet co-founder Greg Pierson.
Pierson, in case you didn't know, is the disgraced former UB owner caught up in the site's infamous cheating scandal.
Phil, a close friend of Pierson's, once pledged a WSOP bracelet to him. He also wrote in Cardplayer magazine (April 21, 2007) that he visited Pierson's home: "I was up there to support my man Greg, and his wife Janelle." – Cardplayer April 21, 2007.
Four years earlier, on April 28, 2003, Janelle Pierson, a teacher, pleaded guilty to having an affair with a 16 year-old student, according to a story in the Portland Oregonian.
Perhaps this is all a side note to the question of Phil Hellmuth's net worth, however those of us who have played on Ultimate Bet have a hard time discussing Hellmuth without mentioning his involvement and relationships with such despicable figures.
Hosting and Appearance Fees
It has been reported that Hellmuth received $50,000 for each of his appearances on NBC's show "Poker After Dark."
Hellmuth himself told All In Magazine that he receives $50,000 to appear at corporate functions, but will host charity poker tournaments for $25,000.
One of his corporate/celebrity VIP poker tournament hosting duties took place in 2007 at the Mirage. He wrote in CardPlayer at the time: "I did the event for only $30,000, because it involved a nice private jet, some really cool world class people, a beautiful suite, and I knew I'd have a lot of fun." (Cardplayer Magazine. November 30, 2007)
Assuming he does one of these corporate events a month at $50,000 each, that's $600,000 pre-tax a year. It's safe to say Phil has been in demand since the poker boom started in 2003. Phil likely could have had six to ten million in come from corporate and charity hosting events alone.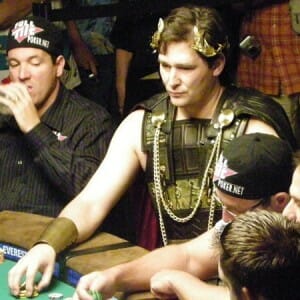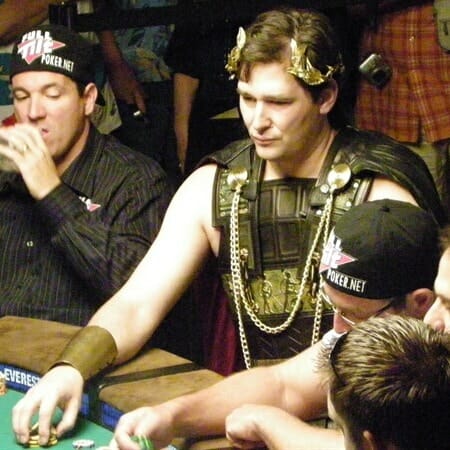 Cash Games
The poker community on forum sites like TwoPlusTwo.com love to ridicule what they consider to be Hellmuth's lack of cash game prowess. They say he couldn't beat the best in the world.
But he doesn't have to.
There are plenty of successful businessmen and celebrities who like to arrange private games with Phil Hellmuth for the novelty of it, and to try their luck against a famous professional.
Phil has played in numerous cash games with Hollywood film and TV stars, NBA players, and even has had a coveted spot in Larry Flynt's home game.
Playing for over a decade in the private home games of the very wealthy has surely added millions to Hellmuth's net worth.
Conclusions
With $11 million in after tax poker winnings, $6 million to $8 million in home equity, millions in endorsement money, cash game winnings, appearance fees, side business income, ownership in Iovation and the big one: his huge paydays in Ultimate Bet, Hellmuth's net worth is likely well above the oft-quoted figure of $20 million.
For as open as he his, Hellmuth has never revealed his net worth. In 2009, he did say the following:
"There are many people out there who are worth $100 million or more, that occasionally get short on cash (I'm not saying that I'm worth $100 million right now, because I'm not!)." – (Cardplayer Magazine February 23, 2009.)
If Phi wasn't worth $100 million at the height of the poker boom, he is unlikely to be there now.
All of which means we're not out of line speculating that Phil Hellmuth's net worth is between $30 million and $50 million.
Erring on the side of caution, it is not unreasonable to peg Phil Hellmuth's net worth at $40 million.
(Photos courtesy of the WSOP.com media page)