By Steve Beauregard
No other poker player in the history of the game generates the interest and feelings that Mike Matusow creates.
Love him or hate him, the Mouth, (as he's known for his constant table chatter and unsportsmanlike trash talking), is many things: an incredibly successful tournament professional, a winning high stakes grinder, a TV ratings enhancer, self-made millionaire, poker site endorser and former drug addict.
He's also a convicted felon.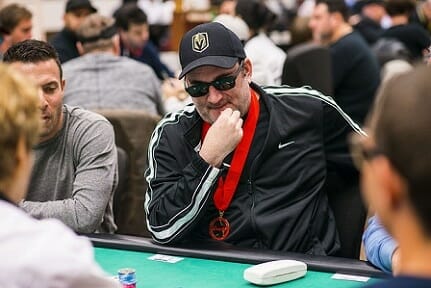 So what did Mike "the Mouth" Matusow go to jail for? The short answer: dealing drugs.
The actual, legal charge he pleaded guilty to was: one felony count of possession for sale. Specifically, Matusow admitted to buying two ounces of cocaine. He insisted it was done as favor for a friend.
Unfortunately for Mikey, that "friend" turned out to be an undercover agent with the Drug Enforcement Agency. In a strange twist, Mike had met the DEA agent through his personal physician at an ecstasy-fueled party. I don't attend parties where "x" is served, but if I did, I highly doubt I'd see my doctor there.
Anyway, Mike Matusow's drug issues go back to May 5, 2000, when he took his first illegal drug.
As recanted in Matusow's fascinating autobiography, "Check Raising the Devil", (I've read it three times), Matusow describes himself as feeling incredibly despondent after busting out of the $2,500 Seven-Card Stud high/low even at the 2000 World Series of Poker. Starting the final table second in chips, Matusow pretty much assumed the bracelet was his for taking – that is, until losing brutal big back-to-back pots that wiped out his previously-healthy chip stack.
Crying, and upset way more than a man who just won $10,000 for a 7th place finish should, Matusow was encouraged by two "friends" to cheer up by taking Ecstasy.
He did that May night at the Voodoo Lounge at the Rio, and the drug's attitude-altering affects led to more ecstasy use, which led to a meth addiction – at the height of which saw Mike playing poker for 30 hours straight.
Later Matusow would progress to cocaine, and it was this drug that would eventually land him into the Clark County jail.
After three years of ups and downs with three main drugs: ecstasy, crystal meth and cocaine, Matusow says he finally got clean in the summer of 2003. He writes in his autobiography that the last time he ever took illegal drugs was on July 23rd, 2003.
Unfortunately for Mike, he continued to run around with people connected to the Las Vegas drug scene. Because of those connections, Mike was asked by the undercover DEA agent to purchase two ounces of cocaine on his behalf.
If you believe Matusow's story, he was done with drugs, and didn't want anything to do with a coke purchase – even if it wasn't for his own use. However Mike claims he owned his "friend" a favor, and proceeded to make calls, arrangements, and physically purchased the cocaine. He doesn't give an exact date of his cocaine purchase, but based on his timeline, it appears to have happened in either August of 2003, or early September, 2003.
In September of 2003, a friend of his in the drug business named "Bill" called Mike in September of 2003, upset and claiming Mike's "friend" was in fact, a DEA agent. Earlier that summer, Mike had introduced Bill to the DEA agent at the hot Bellagio nightclub, "Light."
Although worried at this new development Matusow knew his friend couldn't be a drug enforcement officer. Consequently, he couldn't see the ton of bricks that would hit him early in the morning on Tuesday, September 23rd, 2003, when Las Vegas Metro Police officers arrested "the Mouth" at his Henderson, Nevada home.
Matusow denied the allegations, and didn't feel a drug run for a friend called for this level of police scrutiny, but I've only been able to read his side of the story. All I know is that Matusow admitted to the drug purchase and to years of purchases of pills, meth and coke.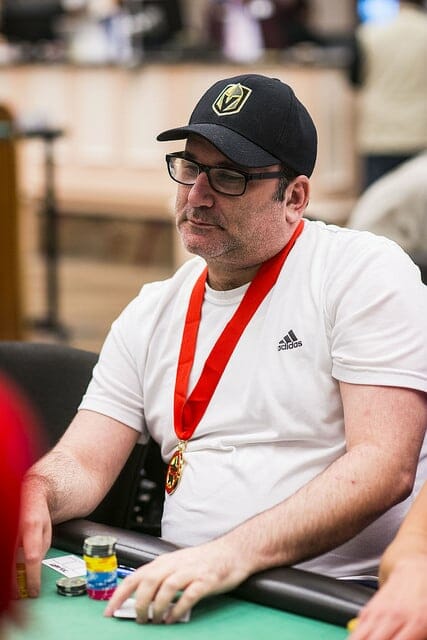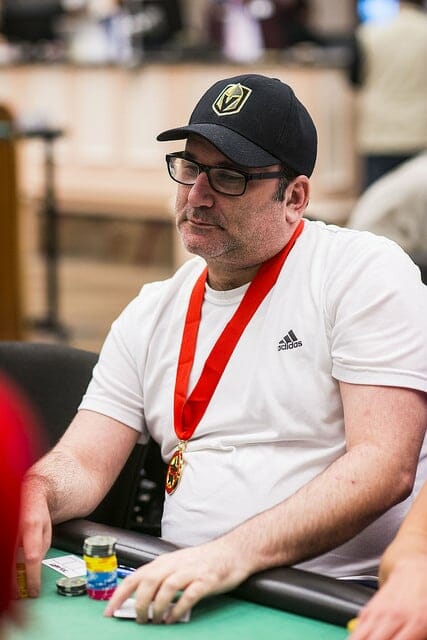 After much back and forth with the district attorney's office, a potential deal was offered. In April of 2004, his high powered Las Vegas attorney, David Chesnoff, negotiated a plea deal in which Matusow would serve six months. Matusow was on vacation in Italy when Chesnoff told him he would have to accept this plea and serve time in jail, or risk a trial in which a loss would potentially result in a ten year prison sentence.
Before he'd have to report to jail in the fall of 2004, Matusow made a deep run in the WSOP Main Event, and garnered a lot of screen time with his classless taunting of Greg Raymer. Matusow says his highly emotional reaction (caught by ESPN cameras) after busting out of the Main Event, was due more to the thought of his upcoming prison sentence than it was to his elimination from the tournament.
Either way, Mike had a pretty good "going to prison" party, when he finished in third place at the World Poker Tour event in Aruba in September of 2004. He took home $250,000.
A few days later, Matusow returned to Las Vegas, signed the official plea deal, and was sentenced to what's called "six months flat" – meaning there would be no chance at early release for good behavior.
While six months in a Las Vegas jail is a nightmare, all in all, Matusow got off extremely easy, as he was originally charged with six felony drug counts and faced a potential ten year mandatory sentence.
Matusow served his six months at the Clark County Detention Center in Las Vegas – just down the street from Bunion's Horseshoe and the home of the World Series of Poker at the time all of this judicial drama was playing out.
One interesting side note to Mike "the Mouth's" prison stay: while in the joint, he lost $200,000 betting on football.
(Photos courtesy of World Poker Tour via Flickr.)