By Steve Beauregard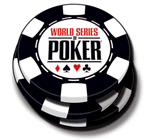 Days this summer in Las Vegas will be full of scorching temperatures, unbearable heat, and the best six weeks of the year for poker players, as thousands will flock to the Rio Hotel and Casino for the 2013 World Series of Poker.
This year, the series is in its' 44th year, and is (almost) as popular as ever. Counting all tournaments last year, the WSOP had over 240,000 entries – but 237,000 of those were Daniel Negreanu in a re-buy event.
Sixty-two bracelets will be awarded this year. The 2013 WSOP kicks off on noon, May 29, 2013, with the traditional opening tournament: the Casino Employees No Limit Hold'em tournament. Don't let the little $500 entry fee fool you, last year's winner, Chiab Saechao of Visalia, California, took home just over $70,000.
Later on that day, at 5 p.m. Pacific, the first of the "regular" bracelet tournaments begins. But instead of the traditional $1,000 or $1,500 event, the series is kicking off the open events with a $5,000 No Limit Hold'em, 4 day, 8 handed event.
The next day, May 30th sees the arrival of the first of the many lower buy-in tournaments with a three day $1,000 NL event. I say "lower buy-in" even though that's more than my mortgage payment. Players are allowed one re-buy in this tournament – just in case you want to spend two month's house payments.
Being the first lower-buy in tournament of the series, this event is sure to draw a huge crowd – it always does – filled with amateur bracelet-chasers who have waited all fall and winter for their chance at poker glory. Although down from its poker boom highs, an impressive 2,101 players entered the first lower buy-in tournament last year, (a $1,500 event). Former teacher Brent Hanks captured the first bracelet and over a half million in prize money for his efforts.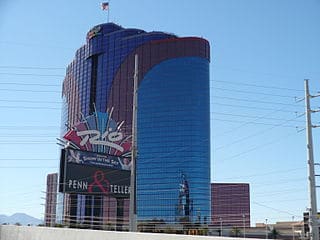 Along with the few $1,000 events, the $1,500 NL tournaments are the most popular, and represent the bread and butter of the World Series of Poker. There is a $1,000 or $1,500 even nearly every single day of the series, June 4th and the 28th being two exceptions.
One twist introduced this year, is the $1,500 "Millionaire Maker" NL hold'em tournament. It plays just like all of the regular $1,500 events, except that the first place winner is guaranteed $1 million dollars. Don't assume there'll be an overlay on this, as Caesars has said they will alter the payout structure if necessary to make it a top heavy (very top heavy),
tournament.
Also new is the WSOP's first turbo tournament, even though many donkeys have been playing the regular events as if they were turbos.
The $1,000 Turbo No limit hold'em event will take place on June 19th. Those of us used to the PokerStars turbos and Ultra Turbos will think this structure is deep-staked, as it consists of 30 minute levels during the first four levels, then 40 minute levels, before concluding with 1 hour levels.
Will Antonia Esfandiari get a chance to repeat his One Drop victory and $18 million dollar payday? We'll get to find out beginning at noon on Wednesday, June 26th, when the high roller event begins. Unlike last year's record breaking $1 million dollar entry fee, this year's it's "just" $111,111. Last year saw a field of 48 players, but as a result of the lower buy-in, this year's event is not capped.
The WSOP also added a non-bracelet tournament this year. Something called the "Open Face Chinese" $5,000 event. Normally known as "Chinese poker," this is the game where you get 13 cards, and which you hear about being played for unbelievable stakes by pros who get crave action in-between the regular poker game they're playing.
Another change is to the Ladies No-Limit Hold'em Championship on June 28, 2013. Because some men had been entering this tournament, officials changed the buy-in rules. Men have to buy-in for $10,000, but women are charged only $1,000 to buy-in.
The odd "Ante Only No-Limit" event returns this year, after being introduced in the 2012 WSOP.
(To see the official schedule of all events, go here: WSOP.com/tournaments.)
Also returning is the prestigious $50,000 buy-in Poker Players Championship, in which you play eight different card games, is a five day event that will begin June 30th. The winner will take home a bundle of cash and have his or her name engraved on the Chip Reese trophy. If you'll recall, (and you won't), 108 players ponied up the $50K to play this event last year. The Grinder, Michael Mizrachi won the event, and the $1.4 million to go along with it.
The big one, the 2013 WSOP Main Event, will see the first of three flights start on July 6, 2013. The final table, dubbed the "November Nine" (and unlike last year, they are playing the final table in November), will be set on Monday, July 15th.
(Go here to read about Chris Jesus Ferguson's Rise and Fall as a poker champion.)
Overall, the 2013 WSOP schedule looks to be busier than ever, with a record setting 62 bracelets to be awarded. The official WSOP website says they'll have (gulp) 480 tables this year, which, if I'm doing my math correctly, (10 players to a table x 480 tables) equals more bad beat stories than you'll want to hear. Then again, one bad beat story is more than you'll want to hear.
Tournaments, satellites and cash games will be held amongst the three enormous ballrooms: the Amazon, the Brasilia, and the Pavilion, ensuring non-stop action – be it a final table in the wee hours of the morning with multi-millions on the line, or a casual low stakes cash game in the afternoon.