Arizona Lottery Second Chance Drawing
As with many state lotteries, the Arizona Lottery has a second chance drawing for some select games.
For those of you unaware, second chance drawings allow you to enter losing tickets into a drawing for cash prizes.
The Arizona Lottery holds these drawings monthly, and also quarterly, with prizes ranging from $500, to vacations, to a $50,000 Home Depot gift card to $115,000 in cash!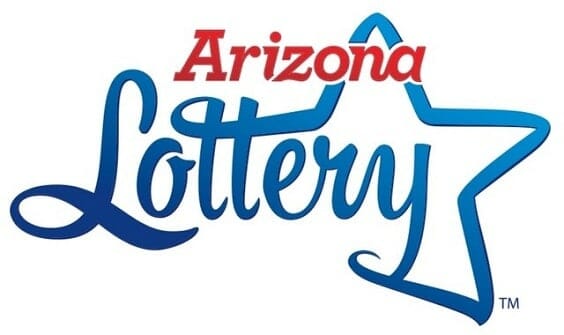 Given that they are free to enter, and that few people enter these, it's worth your while to take the few seconds to electronically enter those non-winning tickets into the drawings.
Arizona Lottery Second Chance Games
First off, while there are 2nd chance drawings for both scratch ticket and draw games, the scratch-off game drawings and Fast Play drawings are more consistent and plentiful, with drawings every month.
Draw game second chance drawings seem to occur a few times a year, and involve trips, rather than cash. Last year for example, Powerball players in Arizona could enter their non-winning tickets into a drawing that gave away 25 different vacation packages to a Royal Caribbean cruise.
For the most part however, losing tickets in draw games like Powerball, Mega Millions, The Pick, Triple Twist, Pick 3, and Fantasy 5 do not have any type of second chance opportunity.
Arizona Lottery Second Chance Scratch-Off Drawings
Often there will be two different brands of games eligible for 2nd chance drawings for losing scratch-off tickets, or "scratchers." The the Fast Play version of some scratch-off tickets are eligible for the drawing as well.
There are usually forty different scratch off games, ranging from $1 to $30 in price. However only a few out of the forty games offer second-chance opportunities.
The exact games will rotate, but recently second chance drawings were offered for Multiplier Mania games (starting at $1 tickets on up), and crossword and bingo scratcher games (starting at $2 tickets on up).
In the past, there have been special promotions for Home Depot games, New Year's Eve, Holiday and Wheel of Fortune games.
A summer "Beat the Heat" promotion gave a second chance winner 1,000 times that period's hottest temperature, which in this case was 115 degrees – meaning the winner got $115,000.
A 2021 Fast Play 2nd chance drawing allowed you to enter tickets from $1 to $20 for chances at Arizona Diamondbacks ticket packages and $5,000.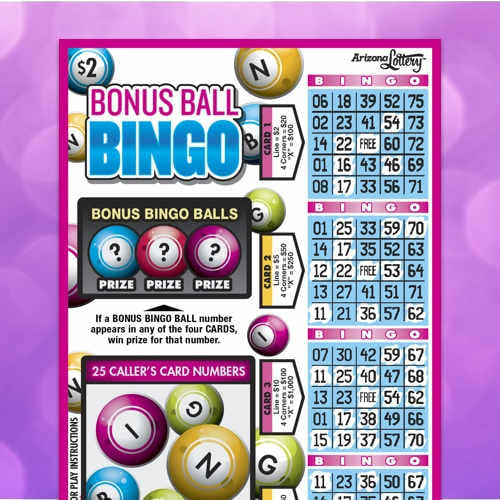 Another Fast Play drawing gave away $5K and NASCAR ticket packages to the race at Phoenix Speedway to 15 different players.
Even more impressive in a recent Holidays scratcher and fast play ticket game, losing tickets entered into the 2nd chance could win one $100K prize, or a $50K prize, $25K prize, $10K, gift $5K or one of $500 gift cards. There were three of these drawing to boot.
Check Before Buying
Many states stamp these games with some kind on marking on the front, so that when you're at the counter or kiosk, you will know which games have second chance drawings.
However Arizona Lottery tickets do not have these markings. If you're only wanting to buy scratch off tickets with second chance drawings, (which I recommend), you should check the state's website ahead of time.
Second Chance Arizona Lottery Drawing Dates & Prizes
One nice feature of Arizona Lottery's second chance system is that drawings are held every monthly and even weekly sometimes.
Some states have long entry periods, but Arizona's 28 to 30 day (or shorter), entry windows means you have a better chance of winning than if the drawing period were stretched out six months for example.
Some games have entry periods lasting only a week! This is great news for those of us who take the time to enter the losing ticket as it means less completion for those prizes.
You will want to enter your losing ticket right away, so that you're eligible for the next drawing. Each ticket can only be entered once, and tickets do not carry over to the next weekly or monthly drawing.
You can enter up to twenty losing tickets per day. Also, you do not have to keep the ticket, once it has been entered into the drawing. The state doesn't require you to show it when collecting your check.
Arizona Lottery Second Chance Drawing Prizes
The amount of cash and prizes awarded will vary throughout the year.
But as an example: recently there were two different 2nd chance drawing games: Multiple Mania and the Crossword/Bingo games.
The Multiple Mania 2nd chance drawing awarded a $20,000 prize each week, (along with a $2,500 prize, $5,000 and $10,000 prize). People who bought these scratchers but who just threw them away without entering them again, lost out on free chances to win thousands!
The Bingo/Crossword second chance drawing prizes were less lucrative, but more plentiful.
It awards 20 different $500 prizes monthly, along with one $5,000 prize. They also award $10,000 to one entrant each quarter.
How to Enter the Arizona Lottery Second Chance Drawings
First off, if you haven't already done so, you'll need to register for a free Player's Club Account on the lottery's website. You can do that here: Arizona Lottery Player's Club
Once registered you can enter the 2nd chance drawing one of two ways:
1) Manually on a desktop or laptop computer.
Or
2) Scanning the ticket's barcode on your phone.
To enter manually, you'll just log on to your Player's Club account, then type in the long numbers at the bottom of the losing ticket, before submitting.
Obviously scanning is much easier. You'll still need to sign up for Player's Club account, then you'll want to download the official Arizona Lottery Player's Club mobile app from either the Apple Itunes App store, or from the Google Play Store if you're using an Android phone.
Another nice benefit of using the mobile app is that you can scan all of your tickets (even draw game tickets), to double check to see if you've won. If you're like me, you've probably thrown away a winning ticket or two by being careless in checking numbers and scratch combinations.
These are the only two options for entering. The lottery does not accept losing tickets by mail or at their offices.
Number of Entries
Keep in mind, the number of entries into a second-chance drawing is directly correlated to the ticket's purchase price.
In other words, a $1 ticket gets you one entry, a $2 ticket gets you two entries, etc.
Buying lottery tickets of any kind, is a long-range losing proposition of course, however if you are going to play anyway, you should buy scratchers and Fast Play tickets with second-chance drawings, (and be sure to enter them), as these provide the best chance of winning.
Players Club
In addition to the second chance promotions, you can enter all tickets (winning or losing), into the Players Club in order to rack up points for cash and/or prizes they give away.
Other
In 2013, a Doulas, AZ man won $500,000 in the state's Black Scratchers second chance drawing.
Per a news story from CBS 5 in Phoenix, 67,124 winning Fast Play tickets went unclaimed last year. That's roughly 4% of all tickets sold!
According to the Arizona lottery, a $14.6 million winning draw game ticket went unclaimed! Purchased in Phoenix in June of 2019, the ticket expired in December 2019.
The Arizona Lottery began in July of 1981. It sells just over $1.4 billion worth of tickets each year.
Of the $1.4 billion in annual lottery sales, 75% are scratch-off tickets, per figures from the Arizona Lottery.
(By Steve Beauregard. Photos courtesy of the Arizona Lottery)