Gambling-related Articles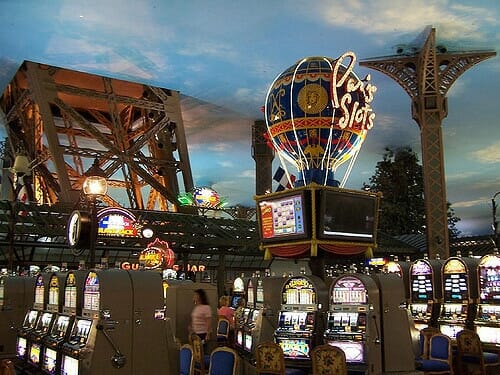 News and Opinion
Top Ten Biggest casinos in the U.S.
Caesars Entertainment's Fateful (and stupid) Decision to Not Build in Macau
Video Poker Cheating Crew – The Story of the Guys Who Found a Seemingly Legal Strategy to Guarantee Wins at Video Poker Machines
Is online horse racing betting legal in the United States?
States Where it is Legal to Bet on Horse Racing Online
How to Play Daily Fantasy Baseball on Draftkings or FanDuel
How is DraftKings legal, and which states don't allow it?
State Lottery Articles
Second Chance Lottery Drawings, and Why These Give You a Much Better Chance of Winning
Arizona Lottery Second Chance Drawings
California Lottery SuperLotto and Scratchers Second Chance Drawing Information
Colorado Lottery Second Chance Drawing
Florida Lottery Second Chance Drawing
Georgia Lottery 2nd Chance Drawing
Ohio Lottery 2nd Chance Drawings
Illinois Lottery 2nd Chance Promotion
Maryland Lottery Second Chance
Massachusetts Lottery 2nd Chance Drawings
Michigan Lottery Second Chance Games
New York Lottery 2nd Chance Drawing
Oregon Lottery Second Chance Drawing
Pennsylvania Lottery 2nd Chance
Texas Lottery Second Chance Drawing
Wisconsin Lottery Second Chance Drawing
Casino Games and Tips
How to Play Craps in Casino for Beginners
The Fire Bet in Craps – An Explanation of Odds and Payouts.
How to Make Money Playing Texas Hold'em Poker in Las Vegas
How to play Roulette in a Casino for Beginners
Different Ways to Play Roulette
The Martingale Betting System – What is it? And why it never works
Using the Martingale Betting System in Roulette
Profiles
Derek Stevens – owner of the "D" Hotel and Casino
Gary Loveman of Caesars Entertainment: Salary, Net Worth, and a Look at How He-Led The World's Largest Gaming Company Into Bankruptcy
Floyd Mayweather Jr.'s Bets – A Look at His Big Winning Wagers, and Rumors of the $5.9 Million Bet on the Miami Heat
(Photo courtesy of aprilandrandy via Flickr).