Between Powerball, MegaMillions, SuperLotto and an endless array of both daily number drawings and scratch off tickets, it can be confusing deciding how to play the California lottery when you are standing there at the convenience store, dollars in hand.
Fortunately, California makes it a lot easier for those of who play the second chance drawings (and why wouldn't you?). In fact, there are only three different second chance drawing options.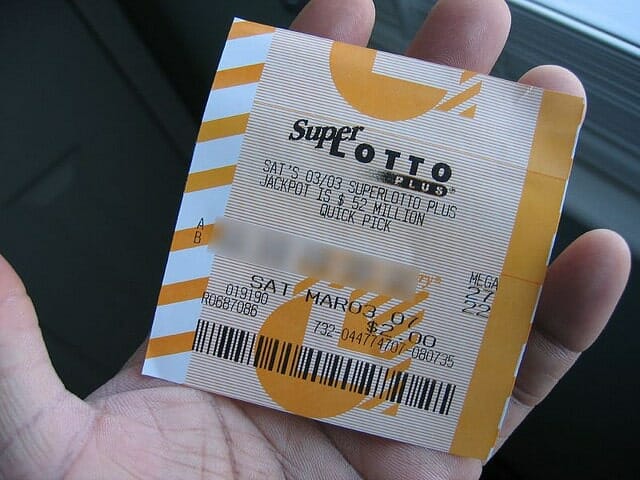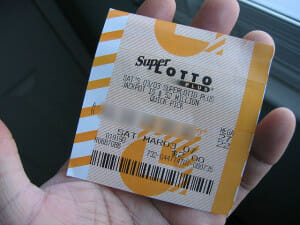 One for the Fantasy 5 lotto game, one for all of the scratchers, and one for the SuperLotto game. More on those in a second.
First know that you enter all of these strictly online. Gone are the days when you could physically take a losing ticket to lottery headquarters. You have to register an account at Calottery.com, and enter the losing ticket's number into the system.
Why only online? Partly because the California lottery only allows you to enter 500 second chance entries per month. Forcing you to enter the code online means they can keep better track of you, while making sure you don't enter more than they want you to. After all, the California state government and lottery bureaucrats are smarter than you and know what's good for you.
On the California state lottery's website, they state the reasoning for the limited second chance entry rule:
"Unfortunately, some 2nd Chance participants actively search for other participants' discarded Scratchers tickets.."
This makes California the very first state to come out against recycling.
(Here's some information on the California Lottery's Second Chance Drawing Changes)
Now that you know how to enter the California Lottery's second chance drawing online, all you need now are some losing tickets. There are three separate second chance drawings for three different sets of games.
Fantasy 5 Lotto Second Chance
Of the three second chance lottery drawings, California's weekly Fantasy 5 Lotto Second Chance gives you by far the best chance of winning. This is partly due to the fact that the very short entry period means many fewer second chance entries are received.
The six day entry period means that typically, there are between 140,000 and 150,000 Fantasy 5 second chance entries. Let's average them and say 145,000 on average.
These 145,000 entries are competing for $42,000 in the prize pool. Three of the prizes are $10,000 each, meaning your odds of winning $10,000 are roughly 1 in 48,000, or roughly ten times better than winning the jackpot of picking all 5 numbers.
In addition to the three first place $10,000 prizes, the Fantasy 5 second chance drawing gives away 12 other prizes, each $1,000. In other words, there are 15 prizes total.
Taking our average of 145,000 second chance entries means each week, each ticket you enter would have a 1 in 9,666 chance of winning at least $1,000.
The catch is that you have to spend at least $5 in Fantasy 5 tickets to receive one entry in the second chance drawing.
Scratchers Second Chance
Before the California Lottery's new second chance rule went into effect in 2015, there were a million different second chance scratcher drawings, with tons of different entry periods, rules, and prize amounts. This led to some odd drawings.
Take the $500 Frenzy scratch off game, for example. In late 2014, this game had a second chance drawing in which 2.36 million entries were received. All for just one little $500 first prize.
In contrast, the recent $5 Lucky for Life second chance drawing had one, $1.9 million prize with 5.3 million entries. In other words, a drawing for a life-changing $1.9 million drawing had only twice as many entries as a $500 drawing!
An even better second chance scratch game was the $10 California Gold second chance drawing in October 2014. You could submit an entry for the year leading up to the October 2014 drawing, but only 1.7 million entries competed for the first place prize of $1 million.
This meant that each losing California Gold scratch ticket had an expected value of 59 cents before tax. Much better than aluminum cans.
However this is no longer the case, as the California Lottery has replaced these drawings with one, weekly scratcher second chance drawing. You can submit any non-winning scratch ticket into the drawing, whether the ticket costs $1 or $20.
The scratcher second chance prize pool is $100,000 for each week, given away as follows:
Two different $25,000 winners,
Five different $5,000 winners
Twenty-five different $1,000 winners.
The price of the scratch off ticket determines how many entries you receive. In other words, if you buy a $10 ticket, you'll receive 10 different entries.
Because of this, and despite the short entry period, your odds are long. This California lottery weekly scratcher drawing always gets over 10 million entries. That's right, 10 million entries.

Recently, a weekly scratcher drawing had just over 12 million entries. These 12 million entries were fighting for just one of 32 prizes, meaning each entry had a roughly 1 in 375,000 chance of winning at least $1,000.
Super Lotto Plus Second Chance Drawing
Similar to the weekly scratcher, the Super Lotto second chance drawing has long odds. Unlike the Fantasy 5, in which you have to purchase five tickets to get one second chance entry, the Super Lotto gives you one second chance entry per $1 ticket.
There are usually in the neighborhood of 11 million entries in the Super Lotto second chance drawing.
These 11 million entries are completing for just five different $15,000 prizes. In other words, your chances of winning the $15,000 prize are one in 2.2 million.
Your expected value for each non-winning Super Lotto ticket is less than a penny, meaning that with this game, its more profitable to pick out an aluminum can out of the trash than it is a losing ticket.
By Steve Beauregard. (Photos courtesy of AdventuresInAnalog and Marlon E via Flickr).