Fremont Street (Downtown Las Vegas)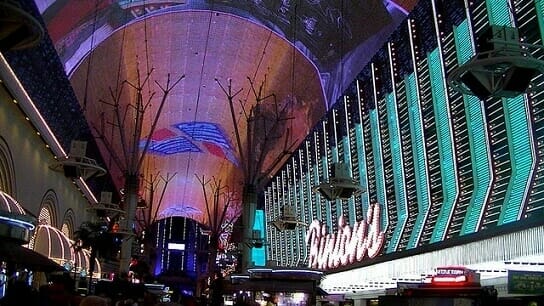 Fremont Street Casinos – A list of all of the Casinos on Fremont Street
Downtown Las Vegas Casinos – A list of all of the casinos downtown, including those on and off Fremont Street.
Fun things to do on Fremont Street
Hotels on Fremont Street in downtown Las Vegas
The D Las Vegas Hotel and Casino Resort Fee
Fremont Street Light Show Times
Slotzilla Zip Line Ride – Prices & Hours
How far is it from the Strip to Downtown?
Should I stay downtown, or on the Strip?
Bus from the Strip to Downtown – Information and prices on catching a bus from Fremont Street to downtown and vice-versa.
(Photo courtesy of Terry Ballard via Flickr).