Second Chance Lottery Scratchers & Lotto Drawings: Odds of Winning, & Why These Give You Much Better Chances of Winning
Never mind the hills, there's gold in them thar trash cans.
It's in the form of second chance lotto tickets and losing scratch tickets, or "scratchers."
Unbeknownst to many lottery players, those losing scratch tickets (and in some cases, losing Lotto, Powerball or MegaMillions tickets), can be entered into drawings that offer both great prizes and better-than-average odds of winning a big prize.
Whether it's laziness, or just a lack of understanding of the odds, most lottery players fail to take advantage of the much better chances one has when entering the second chance lottery drawings.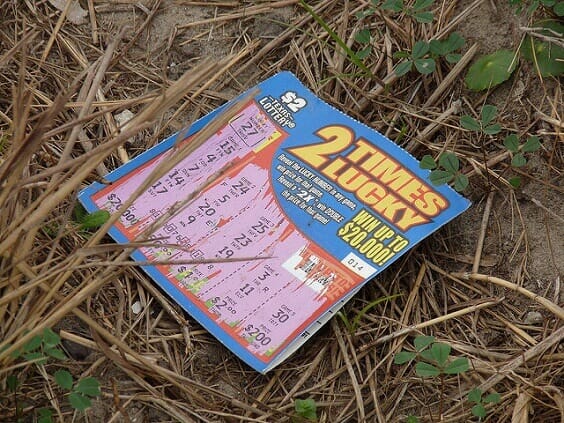 We've all been there: you buy a ticket, hoping for a nice score, only to find you did not get the three in a row, or match the scratched off numbers, or make the bingo, or achieve whatever the successful result was needed in that particular game. What do you do? You toss it in the trash. Sure, you may vaguely be aware of a second chance drawing, but you don't want to go through the hassle. Plus your odds are slim in that too right?
Right. But your odds of winning a top prize are far greater than you'll find just in the original, main game. Let me explain.
Second Chance Lottery
In a recent Oregon lottery scratch off game for example, a player had a 1 in 120,000 chance of winning the top prize, $100,000.
However this game allowed you to enter your losing ticket into a second chance drawing, in which the top prize was also $100,000. Yet only about 18,000 players entered that drawing, meaning your odds of winning the Oregon Lottery's second chance drawing of $100,000 were 1 in 18,000, versus the lottery's main game odds of 1 in 120,000.
Some savvy players are taking advantage of these increased odds.
In Vermont, the Burlington Free Press profiled a man whose hobby is collecting losing tickets, (including picking them out of the trash) and entering them into the Vermont Lottery 2nd Chance drawing. He's won over $10,000 doing so.
The man, Robert Leamy, explained how he is able to turn trash into treasure: "A lot of people who play the scratch games want that instant winner feeling," he said. "They don't have the patience to wait three months to see if the ticket can win on a second chance. And you have to put the work into it."
How to play lottery scratch off second chance drawing games
Each state has different rules, prizes and games for second chance lottery drawings, so it's wise to check your individual state's rules, which are always found on the lottery's official website.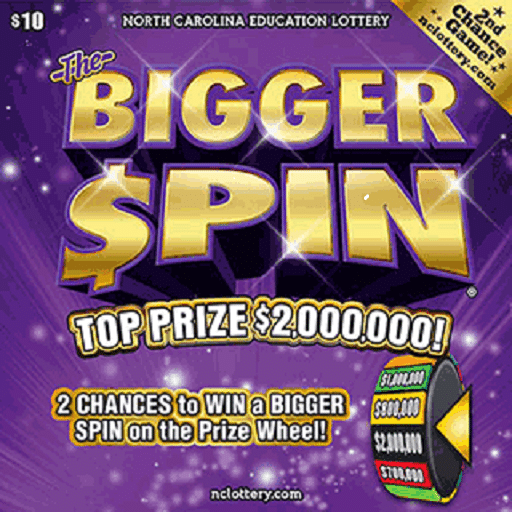 Unfortunately, state lotteries across the country are making it much easier for players to enter those losing tickets into second chance drawings.
I say "unfortunately," because the harder it is to enter a drawing, the fewer the entries, and thus, the better your odds.
Most state lotteries give you two ways to enter those losing scratchers into second chance drawings:
1) By mail or in person
2) Online
By Mail or In Person
Some states require you to physically mail in the ticket, or drop it off at either a lottery office, or in a drawing bin at a special event. If this happens to be the protocol in your state, you're at an advantage, as not that many lottery players (as a percentage) will take the time to actually keep their losing tickets, and mail them in, or make time to drive to some lottery office headquarters to enter them into a bin.
Kansas, for example, has a second chance drawing held during their state fair, where you can only drop off your losing tickets to the Fair.
And some states allow you to enter the second chance lottery drawing either by mail, by physical drop-off, OR by entering the losing ticket online.
Online
More and more state lotteries are either allowing, or requiring, lottery players to enter their losing tickets online. In every case, you have to register an account, giving them your name, address, etc, then enter the numbers for each non-winning ticket online.
Many states have phone apps in which you can simply use your phone to scan the bar code on the losing ticket. This allows you to first off, see if the ticket is a winner, and if not, easily enter into the second-chance drawing.
Second Chance Drawings for Losing Lotto, Powerball and Mega Millions Tickets
While typically not part of most state lottery second chance drawings, many states, such as the aforementioned Kansas Lottery, run promotional second chance drawings for losing Lotto, Powerball, or Mega Millions tickets. These are entirely separate from the scratch ticket drawings.
While the prizes here aren't typically as large as the big scratch ticket second chance drawings, second chance lotto type drawings can range from cars, to cash, to vacation packages.
Usually these are a once a year drawing, where each ticket counts as a separate entry.
Oddly, this makes is worthwhile to purchase your lotto, Mega Millions, or Powerball tickets individually, rather than together. In other words, if you usually purchase, say, $5 worth of $1 lotto tickets each week, it's more beneficial to purchase five different $1 tickets, than having all five of your set of numbers printed out on one ticket.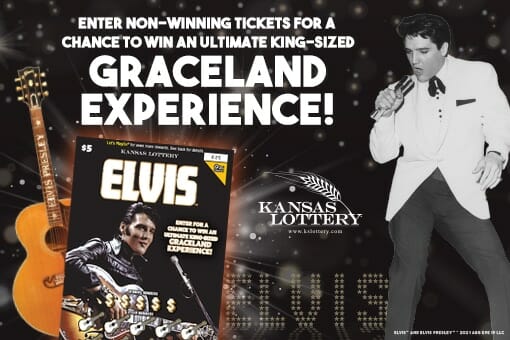 The convenience store workers love this, by the way, he says sarcastically. Once, when the Powerball jackpot crossed over the $200 million mark, (and back when Powerball tickets cost $1 each), I organized a lottery pool at the office where I worked. The pool contained 285 tickets. I purchased these one at a time, much to the chagrin of the "Gas and Guzzle" clerk.
If you want to do this, I recommend you going late at night, when the clerk may be bored, or the store is less busy. Either way, I certainly recommend you do this. In my state, 20 different entries are printed on one ticket, so by having them printed out all separately, I received 285 entries into the second chance lottery drawing, rather than the only 15 I would have been able to enter had the $285 worth been printed out together on 15 different tickets.
Second Chance Lottery Scratch Off Drawings' Odds
Each state will tell you that the odds of winning depend on how many entries are received, which is very helpful and not obvious at all.
What I do know is that only a small percentage of lottery players enter their losing tickets into second chance drawings. Rough figures I've obtained from the state of Colorado show that prior Colorado Lottery second chance drawings, only around 10% of tickets are entered.
More recent figures I've obtained in 2021, may show that percentage increasing however, likely due to the ease and convenience of entering and checking tickets through the lottery app scanner. A recent Colorado $10 scratcher (with a 2nd chance prize of $250,000) had a 20% participation rate. However another 2021 second-chance contest (again with a $10 ticket and $250K prize) had just a 12.5% entry rate.
In Oregon, the stats are more official, as the state lottery says that only 6.7% of tickets are entered into second chance drawings.
Also keep in mind, in most cases, the higher the game, the fewer tickets sold, therefore, fewer entries into second chance drawings. Lower priced tickets are more common, and are more commonly entered into drawings.
In the California Second Chance lottery, for example, over 2.4 million people entered a second chance drawing for a $5 game. Unfortunately, the top prize was only $500.
Second Chance Lottery Prizes
Second chance lottery drawing prizes can vary greatly from state to state, ranging from an exciting $2 million in cash, to a yawn-inducing cheesy swag bag of t-shirts and coffee mugs.
Kansas had a game where you could instantly win a Corvette. The second chance drawing was for a Corvette as well. Other prizes in the drawing included a vacation package to the Kansas Speedway, or even a $20,000 shopping spree to Cabela's sporting goods store.
They've since conducted second-chance drawings for a Ford Escape, Chevy Silverado, University of Kansas football tickets, and a slew of Apple products, include brand new Apple TVs, Apple watches, and more. Those who bough the recent Elvis Presley-themed $5 scratchers were eligible to enter losing tickets into a drawing, in which four lucky winners won all-include travel packages to Graceland.
Prizes for the Texas Lottery second chance drawings include items like season tickets to the Dallas Cowboys or Houston Texans, and a brand new $500,000 home.
In North Carolina, losing tickets could be entered in an online spin game with prizes in the few hundred dollars range. However one place you could land on was a "Bigger Spin" in which you would be invited to participate in a live, Price is Right type of spin wheel, where the lowest spot you can land on is $400,000. The highest is $2 million!
Even more impressively, Massachusetts had a $30 "World Class Millions" game, in which the second chance drawing consisted of five different first place prizes of $1 million. The lessor prizes weren't that shabby either. There were 50 different $10,000 prizes, and 500 different $1,000 winners.
These were held in five different second chance lottery drawings over the course of a year. However given the high sales price, ($30 for a ticket), and the fact that Massachusetts isn't that populous of a state, this second chance drawing seemed to give one some of the better odds we've seen. (Not to mention the $15 million one could win instantly on the scratch ticket).
In summary, second chance lottery tickets are still a well-kept secret in terms of dramatically increasing your odds of a winning a big pay day. Nobody is advocating this as a means of getting rich, we just want to show you that entering those losing tickets, or even picking some out of the trash, is certainly worth your time.
(By Steve Beauregard. Photo courtesy of Terry Ross via Flickr).