By Steve Beauregard
As a Colorado native and resident, I frequently play either the state's lotto game, or one of the many varieties of Colorado Lottery scratch game tickets. I've always known my odds were long, however up until recently, I had no idea how much better my odds were when entering those losing tickets into the Colorado Lottery's second chance drawings.
As part of the research involved in this website, I've studied the second chance lottery scratch off ticket drawings for many of the nation's lotteries. Interestingly enough, I've found Colorado's to have one of the best odds of winning a big payday in the second go around.


While other states, (Texas and California) have millions of entries for nice, but relatively modest prizes, (football game season tickets, for example), the Colorado Lottery's second chance drawing system definitely makes it worth the time and effort to enter those non-winning tickets.
In the California Lottery's Second Chance program, for example, you'll often have millions of second chance entries competing for one of their measly $15,000 2nd chance drawing prizes. The Texas Lottery's second chance drawing sees similar numbers for their contests in which they give away season tickets to Dallas Cowboys or Houston Texan games.
In our state, however, there are often times when only 100,000 to 200,000 entries compete for ¼ of a million, half a million, or even one million dollars.
Unlike in other states, such as the Oregon Lottery Second Chance Drawing, where second chance drawing information is public and easily available, Colorado doesn't go out of their way to disclose this information. So I've contacted the Colorado Lottery for their data on these drawings.
They've informed me that in a recent $10 game (Lucky 13), there were only 101,283 entries into the second chance drawing that gave away a top prize of $253,000.
Another $10 scratch ticket game, the $250,000 Mysterious Crossword Multiplier, had more than double the entries, but still only 206,455. A $20 game, the recent "Barrage of Bucks / Capital Gains" saw only 150,194 entries.
(Here's video of a Colorado Lottery 2nd Chance Winner Being Notified of Her $500,000 score)
We don't have perfect information, but using this very small sample size, there are, roughly speaking, only around 150,000 entries into each of the Colorado Lottery's $10 and $20 second chance drawings. These numbers don't stray too far off the Oregon Lottery's official statement that only 6.7% of their state's scratch off tickets are entered into second chance drawings.
What this means for us Colorado Lottery players is that we certainly need to keep, and enter those losing tickets, as our odds are much better in the 2nd chance drawing, than they are in the original game.
For example, in a recent "Financial Fortress" $10 scratch-off ticket game, the odds of winning the top prize, ($250,000) were 1 in 480,000. However assuming our 150,000 second chance entry average, your chances of winning the quarter million are 3 times greater when playing the second chance.
Where this really comes into play is in the ½ million and $1,000,000 second chance drawing giveaways.
Recently the Colorado Lottery offered a series of three different $20 scratch tickets, in which the first place prize was one million dollars. There were three of these $1 million dollar prizes, and there were a total of 2,160,000 scratch tickets available.
With three first place million dollar prizes up for grabs, your odds of winning the million dollars were 1 in 720,000.
However we know that far fewer people enter these tickets into the second chance drawing. Our rough average above is 150,000 second chance drawings per game, but considering this one million prize was life changing and extraordinary, we can assume more people would take the time to enter their losing tickets.
Still, assuming there were 200,000 entries, this means that you had only a 1 in 200,000 chance of becoming a millionaire! Compare this to the Powerball, where your odds of winning the jackpot are 1 in 175 million.
This big prize and low entry pool really makes it worth your while to enter the non-winning tickets in the state's online entry form. After tax, your prize could be in the $600,000 range ($1 million minus 40% state and federal taxes). Using our assumption that there are only 200,000 entries, this means that each losing ticket has an expected value of $3 after tax. I don't know about you, but if I see $3 in the trash, I'm digging it out.
Colorado Lotto Second Chance Drawings
Unlike the scratch game tickets, your losing lotto tickets have only a once-a-year shot a big second chance drawing prize.
This happens annually at the Colorado State Fair in Pueblo in late August or early September.
In years past, they gave away brand new cars, like Dodge trucks. If I recall, there was a second chance drawing where they gave away several of the new Volkswagen Beatles.
In 2015, the top prize was a 2015 Ford F-150 with a trailer. The second place prize is $3,000, while third is $1,000. In 2017 the top prize was a 2017 Dodge Challenger SXT. They also gave away the $3,000 and $1,000 second and third place prizes.
They also gave away $300 in scratch tickets to 11 different winners. Tickets can be entered at Safeway, Albertons, or at any Colorado lottery.
In other recent years, (2014) they've given away just one $20,000 top prize, along with a couple of smaller $1,000 and $3,000 prizes. Also unlike the scratch game tickets, the losing lotto tickets must be either physically dropped off at a state lottery office, or at the State Fair in Pueblo.
This means that if you play the lotto each week, and buy, say five tickets, you should actually buy five different, individual tickets, rather than have all five printed on one ticket. The cashiers at the convenience store may not like this, but it helps your chances in August.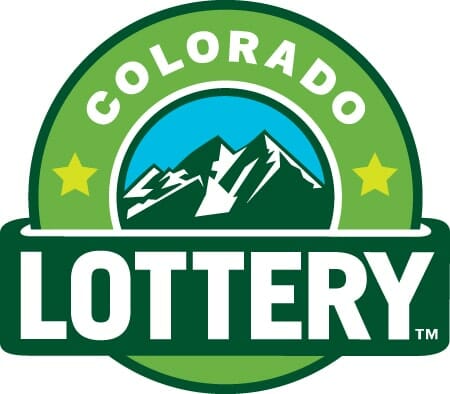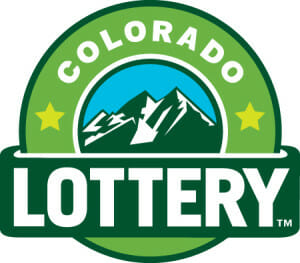 I did this for our office pool when the lotto once got really high. We had 30 co-workers put up $10 each. I purchased all 300 tickets separately, so as to enter them in the second chance drawing.
How to Enter Colorado Lottery Second Chance Scratch Ticket Drawings
While you used to be able to drop your losing scratch tickets off at your nearest state lottery office, (or mail them in), now you can only enter the drawing online.
What you do is register online for free at the state's official website, ColoradoLottery.com, and simply enter the 22 digit number for the losing ticket.
Alternatively, you can download the lottery's app on your smartphone, and scan the losing ticket as means for your entry.
Also keep in mind that the Colorado Lottery frequently runs special, one time only second chance promotional drawings in which you can physical drop off a non-winning ticket at a retailer who they are promoting. These drawings, however, consist of only small prizes, such as a few more lottery tickets, and aren't really worth the hassle in my view.
What is worth the hassle is entering those $10 and $20 tickets into the drawings. Prizes of $250,000, ½ million, and even one million dollars (with only 150,000 entries sometimes), means these Colorado Lottery second chance drawings are some of the best get-rich-quick odds you'll find.