Texas Lottery Second Chance Scratch Off Games and Drawings: Odds for "The Luck Zone"
Called "The Luck Zone" the Texas Lottery has several different second chance lottery drawings for losing scratch-off tickets.
As with almost every other state, your chances of winning a prize in the second chance drawing seem to be far greater than winning the top prize, based on this amateur's quick reading of the limited data available.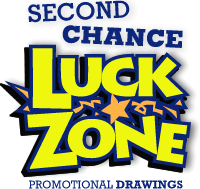 This is due in large part to the fact that while the Texas lottery sells around $300 million worth of scratch off tickets per month, typically, not a whole lot of those people take the time to enter their non-winning tickets into the second chance drawings.
One state lottery estimates that only 1 in 15 tickets are entered into second chance drawings. About the highest I've seen is a 20% participation rate in 2nd chance, or bonus drawings, which means that 8 out 10 Texas Lottery players are missing out on the potential for free cash and prizes.
Eligible Games
The Texas Lottery's second chance drawings are for scratch-off tickets only. And not all scratch games have 2nd chance opportunities. However you'll be able to tell which scratchers have second chance drawing by looking at the front of the ticket, where there will be a little blurb about the drawing.
There is no second chance drawing for losing Powerball, Mega Millions, Lotto Texas, Texas Two Step, All or Nothing, Pick 3, Daily 4 or Cash 5 tickets.
How to Enter the Texas State Lottery Second Chance Drawings
The games, prizes and rules for each drawing will change constantly, but the process for entering remains the same.
1) You start by registering for free at the Texas Lottery's official website's Second Chance Luck Zone page here: TXLotteryLuckZone.com
2) From there, you can manually enter the number of the losing ticket online.
Alternatively, you can download the Texas Lottery's official app from either Google Play, or the Apple App store.
With the app, you can quickly and easily scan the bar code on the ticket to enter.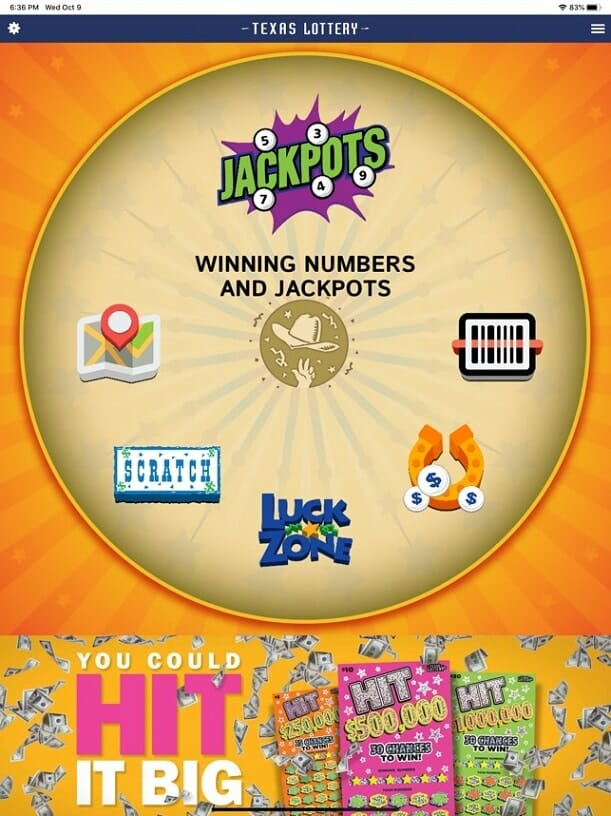 That's it. You don't even have to keep the ticket, once you've registered it online.
Texas Lottery Second Chance Drawing Prizes
The state runs promotional second chance drawings, rather than a weekly, regular cash prize drawings, like you see with the California Lottery's second chance drawing program.
In the past, the prizes for these promotional second chance lottery drawings have ranged from a Star Trek swag bag to a brand new home worth $500,000, to (on the low end), a ridiculously cheesy Tetris video game merchandise package that includes a, ahem, coffee cup.
Other bigger prizes have included a VIP package to Hollywood for an Oscars viewing party, and NASCAR race packages at Texas Motor Speedway.
One very notable promotional 2nd chance drawing was for the X Cash scratchers, in which 500 trips to Hawaii were awarded. The package included airfare/hotel, free golf and a private concert by Darius Rucker.
As you can see, while your odds are still long, it seems to be worth it to take the little bit of extra time it takes to scan a losing ticket to enter it into the Texas Luck Zone 2nd chance drawings. I'll bet those people who won the Hawaii trips were sure glad they entered.
Dallas Cowboys & Houston Texans Second Chance Lottery Prizes
Two of the Texas lottery's featured second chance drawings have been for the $5 Houston Texans and $5 Dallas Cowboys scratch-off tickets. This is part of a partnership between the Texans and Cowboys, in which the Texas lottery pays the Texans and Cowboys a licensing fee of $950,000.
A recent 2021/2022 Dallas Cowboys second chance drawing had 5 different drawings, in which 5 different winners were each given a Dallas Cowboys ultimate fan package, (in which you are given a suite, food, drink, airfare, limo and hotel for you and 19 friends at ATT&T Stadium for a Dallas Cowboys game).
Each of the 5 drawings also gave away (to 2 lucky winners each drawing), a "Exclusive Draft Day War Room Experiences," in which you got hotel, food, airfare, other goodies, and the chance to go inside the Cowboys war room on the NFL draft day.
Eighteen others (during each of the 5 drawings), got season tickets, plus there were autographed jerseys, and $100 gift cards to the Cowboys pro shop.
Houston Texans giveaways included one pair of game tickets for the winner. Those who didn't win got season tickets. (Just kidding Texans fans).
Actual Houston Texans second-chance prizes have included a private plane trip to a Houston Texans road game, complete with on-field experience, seat in a suite, swag an more.
Odds of Winning a Second Chance Drawing
Who knows, and exact figures are not available. However here is a rough breakdown of your possible odds:
Based on the fact there were 9.5 million of the Dallas Cowboys scratch game tickets for sale, and that 61% sold (as of the state's last report), there were roughly 5.8 million of these tickets sold.
The second chance drawing prizes ranged from $100 Cowboys gift cards, to four different grand prizes, in which you received a suite at AT&T Stadium for a game, along with airfare, and hotel for 19 of your closest friends. (The prize was worth $66,665). There were many other vacation prize packages, and a slew of Cowboys' season tickets up for grabs.
Only counting the second chance prizes worth $10,000 or more, we count 88 of these as "big prizes."
With 5.8 million tickets sold, your odds of winning a big second chance drawing here were 1 in 65,852. But that's only if everybody took the time to enter the second chance drawing. So how many entered the second chance drawing?
I don't know, and while the Texas Lottery has some of the most detailed lottery sale information I've seen, I could not find data on how many second chance drawing entries were received. I know from the Oregon Lottery's second chance drawing records (where, like Texas, you have to enter the losing ticket online only), that only about 6.7% of tickets are entered into the second chance drawing. A couple of recent Colorado Lottery 2nd Chance drawings had between 15% and 20% of the available tickets entered.
If we use a 1/5 figure for Texas, we get roughly 1.16 million entries in the Dallas Cowboys scratch off second chance game. And with 88 prizes that I consider "big" (valued at $10,000 or more), we get a rough (very rough) estimate that your odds of winning a $10k or more prize in the Texas lottery scratch off second chance drawing is 1 in 13,181.
Much better than the 1 in 810,000 odds you had of winning the game's original $100,000 top prize.
Second chance drawing odds are unfortunately unavailable for one of the biggest second chance lottery drawing prizes in the country.
Here I'm talking about the second chance drawing of for losing $5 tickets for the "Texas Dream Home" game.
In this scratch-off game, you could win $100,000 instantly as the top prize. However the second chance drawing top prize was $500,000, making it the odd lottery second chance game where the second chance prize was far greater than the prize you could win on the original unscratched ticket.
In this drawing, there were 1,800 different winners of $500 gift cards to Home Depot.
On top of that, there were four different $25,000 gift cards to Home Depot given away. (The gift cards were more for home makeover, rather than having you go into your local hardware store and attempt to buy $25,000 worth of bathroom caulk).
In addition to all of these, four different winners won $10,000 cash and placement in a drawing for the $500,000 home built by famous homebuilder, D.R. Horton. Only the four winners were in the ½ million dollar drawing.
Random Texas Lottery Facts
The nice thing about the Texas lottery is that on any prize of $5,000 or more, federal taxes are already withheld and figured into the prize, meaning that if you win $10,000, you actually get $10,000 and do not have to send in more to the I.R.S.
On average, the Texas Lottery sells around $6.6 billion dollars worth of instant scratch-off games per year. Broken down, the state sells 435,000 different $5 scratch game tickets each month.
On average, the state sells $17.1 million Powerball tickets each month. At $2 each, that means there are around 8.5 million Powerball tickets sold each month.
This doesn't include the Power Play bonus. On average, there are $2.1 million in Power Plays purchased in Texas each month. As you may know, the Power Play costs $1, which means roughly one out of four people spend the extra buck for the Power Play.
(By Steve Beauregard. Photos courtesy of the Texas Lottery).