Florida Lottery Second Chance Drawing
Do you play the Florida Lottery? If so, keep those losing tickets and enter them in one of the second-chance drawings offered to increase your odds of hitting a nice payday.
The short entry periods, combined with the fact most people will not take the time to enter a losing ticket, means your chances of winning a top prize in a second chance drawing are much better than winning a top prize in the original contest.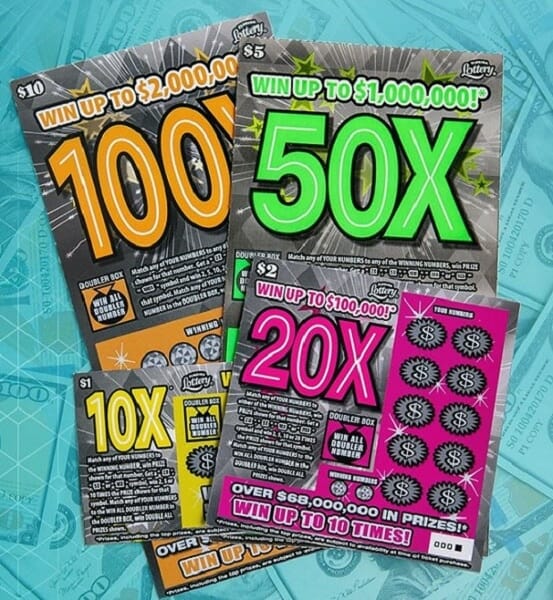 These top prizes typically run in the $20,000 to $25,000 range. In addition, there are multiple smaller prizes awarded, ranging from $500 to $10,000.
While these prizes certainly aren't life-changing, those that have already bought tickets may as well enter those into the 2nd chance drawing, as it's completely free to enter.
The Florida Lottery runs 2nd chance drawings for a number of different games – both for scratch off games and some draw (number) games. They now refer to these second chance drawings as "Bonus Play" drawings.
Florida Lottery Second Chance Bonus Play Drawing
Here's information on the two different types of 2nd Chance Drawings for (A) the Scratchers, and (B) the drawing games.
(A) Scratch-Off
The Florida Lottery offers 89 different scratch-off games, ranging from $1 tickets up to ones that cost $30 bucks a pop.
Prizes start at $1 and go up to $15 million (for those playing the $30 tickets). From my research of state lotteries, Florida Lottery's $15 million grand prize marks one of the higher grand prizes in the United States.
Only a few of the 89 different games will offer you a 2nd chance opportunity, so be sure to check the front of the ticket before your purchase.
In years past, the "WEEK FOR LIFE" scratch-off tickets (ranging in price from $1 to $10) had a 2nd chance drawing. Other times, during Christmas, the Holiday scratchers (called "Holiday Luck" or "Holiday Winnings") had second-chance drawings. Eligible tickets range from $1 to $20.
All of these losing tickets will go into the same 2nd chance drawing pot, however your number of entries corresponds to the dollar amount of the ticket.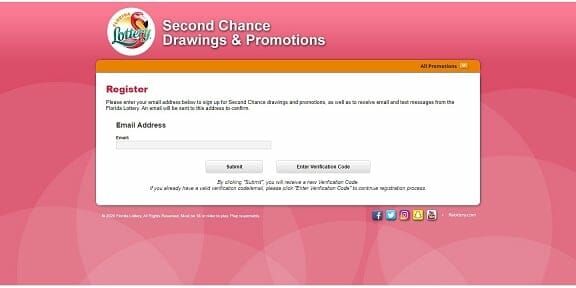 In other words, a $1 ticket will have just one entry, whereas a $10 ticket will have ten entries.
Florida Lottery Scratch-Off Bonus Play Prizes
Contest prizes range from gift cards to trucks to trips and more.
One prior 2nd chance drawing featured one $20,000 winner, ten $5,000 winners, and thirty different winners of $1,000 cash. Prize figures are subject to change however.
Then there was the Guy Harvey scratch-off 2nd chance drawing, in which they gave away a brand new Ford F-150 pick-up, a Grand Cayman trip package to six different winners, and a thousand bucks to 120 different winners.
The 2021 Holiday Winnings Bonus Play scratch-off (which included the $20 Gold Rush tickets), gave away 50 Hawaii VIP Getaway travel packages, along with a cruise for 2 on Royal Caribbean (there were 222 of these packages given away), and 252 gift cards, each worth $500 to StubHub.
Best of all, some of these drawings have very short windows for entry – 14 or 15 days to be specific.
This is great news for us second-chance lottery players, as shorter entry periods equal fewer entries, which of course means you have a better chance of winning than if the entry period were six months to a year, as is common in many states.
FL Lottery Second Chance Promo Code
When you enter the losing 24 digit scratch-off ticket number on Florida Lottery's second-chance page, underneath will be a box labeled "Promo Code."
Entering a promo code in this box will get even more entries, up to 25 more in fact.
Buying $10 or more in Florida Lotto tickets will get you a time-sensitive promo code good for 25 entries, however you can get 20 entries for free by using the promo code they post on Florida Lottery's Twitter page or Facebook page.
Check their official social media accounts. You may have to do some scrolling or play a quick game to get the promo code, but it seems to me the extra free entries would be worth it.

From my reading of the rules, I understand you're able to use this same time-sensitive promo code again and again for each losing ticket during the entry period.
(B) Draw Games
You can also enter some losing draw game tickets into a second-chance drawing.
Florida's lottery has ten different draw games, from Powerball and Mega Millions, to Florida Lotto, to numerous daily drawings, like Pick 2, Pick 3, etc. The different draw games eligible have ranged from daily draw games: Fantasy5 and Cash4Life, up to the big-time national drawings. In the past, both the Florida Lotto and the Jackpot Triple Play game have had a 2nd chance drawing.
Typically, only some of the state-level drawing tickets can be entered into second chance drawings. Occasionally however, there will be a special 2nd chance promotion for Powerball or Mega Millions tickets.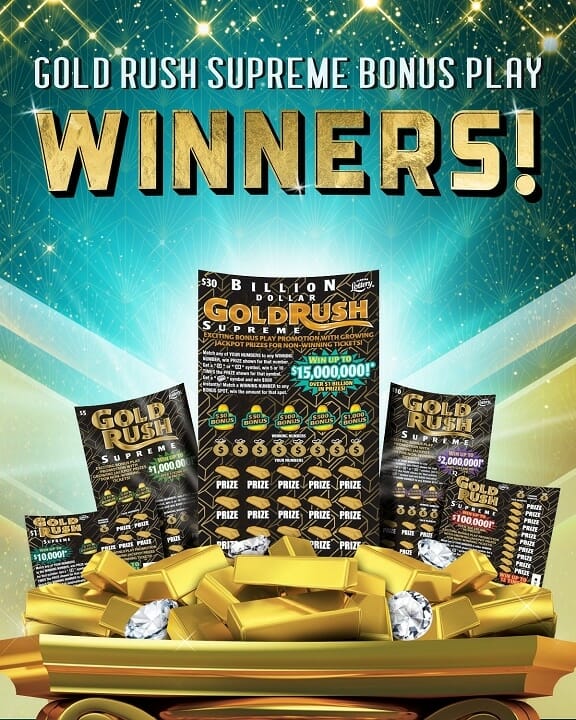 In 2019, for example, the Florida Lottery gave away 25 Royal Caribbean cruise packages to winners of a Powerball second-chance drawing.
(Related: Georgia Lottery 2nd Chance Drawing)
A fall 2021 Powerball Bonus play drawing gave away $1,000 to 50 people who submitted their losing Powerball tickets into the system.
Recently, you could enter all losing Fantasy 5 tickets into the Bonus Play Giveway drawing for the VIP trips to Hawaii, StubHub gift cards and more.
In the past, MegaMillions lottery tickets had their own 2nd chance drawing in which two first place prizes of $25,000 were awarded. This game required a little more work, in that you had to scan the ticket in order to try to obtain four symbols on a game card. Once you had all four symbols on a card, you had one entry into the drawing. This should be considered a positive, because the more work involved, the fewer people will enter – thereby increasing your chances to win!
Prizes can change throughout the year, but typically feature at least one $25,000 prize, five $10,000 prizes, and more, down to 150 different $500 winners.
The entry period for these drawing are pretty short as well. A 2020 game had an entry period of just 30 days. (April 1st – April 30th).
How to Enter the Florida Lottery Bonus Play Second Chance Drawing
You can only enter online through (1) a desktop computer, or (2) through the state's official app. In other words, mail-in entries are not allowed.
Either way, you'll have to register for an account with the Florida Lottery.
1) Desktop
On a desktop computer, you can enter your losing tickets by setting up an account at the Flalottery.com 2nd chance page here:
Florida Lottery Second Chance Registration Page.
Once you're registered, you can manually enter the 24 numbers on the losing scratch-off ticket or the serial numbers on losing vouchers.
2) Phone
You can download the official state lottery app, titled FLALOTTERY" from the App store on IOS devices.
From there, you can scan your losers. Alternatively, you can manually enter the 24 digit number at the bottom of the scratch ticket (or the 19 digit number at the bottom of draw game tickets), to enter into the drawing. However you'll also have to enter the ticket's 3 digit PIN number. All of which to say is that it's much quicker to simply scan the losing ticket's barcode.
For the most recent prize information and contests available, you can go the the official Florida Lottery page here: FlaLottery.com
Lastly, I'm not sure how many people this applies to, but recent Bonus Play rules stated there was a maximum of 200 ticket entries per day.
Florida Lottery 2nd Chance FAQ
More About the Floriday Lottery
According to Flalottery.com, scratch-off tickets account for 69% of all Florida lottery ticket sales.
Since the Florida Lottery began back in 1988, over 3,100 people have won $1 million dollars or more.
Here are the variety of scratch-off games typically sold by the Florida Lottery:
$1 – 20 different games
$2 – 25 games
$3 – 5 games
$5 – 24 games
$10 – 8 games
$20 – 5 games
$30 – 2 different games
(By Steve Beauregard. Photos courtesy of the Florida Lottery)