Michigan Lottery Second Chance
Folks in Michigan love the lottery. In fact, the average Michigan resident spends about $1 a day on lottery tickets.
According to the respected LaFluer's World Lottery Almanac, each year, residents of the Wolverine state spend $358 per capita on lottery tickets. That's the fifth most in the United States.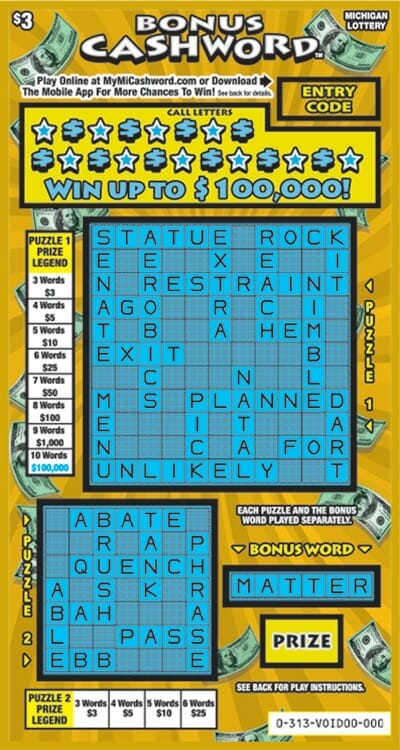 From five cent online games, to Mega Millions to $30 instant scratch off tickets, the Michigan Lottery has a dazzling array of different lottery games to play.
Two hundred and twenty-nine different games in fact.
A select few of these give you the chance to win big money (to $2 million dollars) by entering the losing tickets into one of the state's second chance drawings.
These games are free to enter, of course, you have to buy the original ticket first. Based on the study of several other state lottery second-chance games, Michigan Lottery's second-chance prizes aren't nearly as plentiful nor lucrative as most other states.
Yet, while there are some hoops to jump through, they may be worth your while, as your odds of winning may be greater than on the original ticket.
Michigan Second Chance Lottery Games
First off, of the 229 different Michigan Lottery games, only a few have 2nd chance drawings.
It can get confusing, but there are two different types of second chance drawings:
1) Instant (Scratch-off) Tickets
Not all instant tickets have 2nd chance drawings. As of this writing, only a handful of the instant tickets you buy at the store offered one.
Store-bought tickets like Bingo scratchers (these may include games like Super Bingo, Bonus Ball Bingo, Bingo Slots, etc), Cashword games (Bonus Cashword, Cashword Millions, etc.) and all the various Wild Time games are typically eligible for second chance drawings. The exact games which qualify rotate, so you'll want to check the Michigan Lottery's website for current eligible games.
Depending on the game, you'll enter losing ticket numbers which allows you to play an interactive game for the chance of winning various amounts of free ticket coupons. The recent Bonus CashWord and Bingo in-store instant scratch games had weekly second chance prizes consisting of five different winners, each of whom receive $100 worth of instant tickets.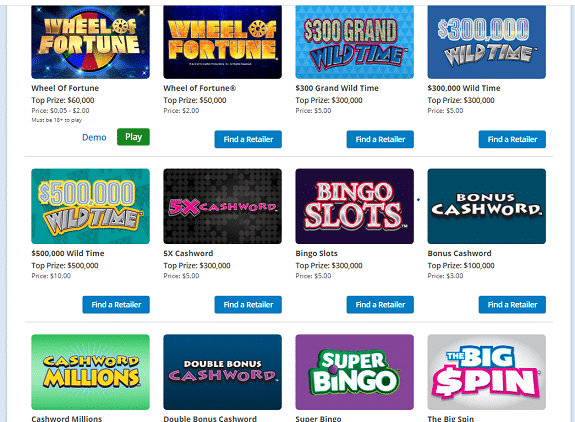 Trips
A recent $2 Wheel of Fortune ticket second-chance drawing gave five winners an all-expense round-trip vacation to Los Angeles, where they could play a special Wheel of Fortune spin game for a chance at $1 million.
Similarly, in the past, the Golden Ticket game gave away trips to Las Vegas, where 2nd chance winners could play for additional cash.
A $2 Million Dollar 2nd Chance Winner
A recent, and popular recent Big Spin scratch off ticket promotion was even more lucrative.
With four different drawings spread out over the course of several months, it offered a total of twenty people a second chance drawing prize of between $100,000 and $2 million.
The five players who were drawn from eligible entries for each drawing had the opportunity to spin a Price is Right type of wheel with different prize denominations on the wheel, ranging from $100K up to the $2 million.
What are the odds of being drawn to spin the wheel?
We don't know.
We don't have numbers of how many entries into the second chance drawing there were, but it's likely to be in the hundreds of thousands. So the odds of winning were slim. However we also know that 20 Michigan residents entered a contest for free (other than the cost of the original ticket), and came out with at least $100,000 each.
In fact, a 71 year-old woman from Macomb spun the wheel and won $2 million dollars – all because she took a second to scan a losing ticket!
2) Let's Play Give-away
This is a second-chance drawing for some select online-only games, as well for draw games.
In this 2nd chance promotion, 50 players (over the course of the month) won $100 in lottery free play (free tickets), with one winner collecting a $5,000 grand prize.
In December 2021, a $20,000 first place second-chance prize was awarded. Eligible games included 5 different online instant games, five different In-store instant games, and draw games like Mega Millions, Powerball, Lotto47, Fantasy 5, and Lucky 4 Life.
Draw games like Poker Lotto, Club Keno, Daily 3, Daily 4, etc., do not typically have 2nd chance drawings.
3) Other Specialty 2nd Chance Games
In the past, once a year, the lottery has teamed up with a gas station chain to give residents a chance to win free gas for a year (actually a $2,500 gas card).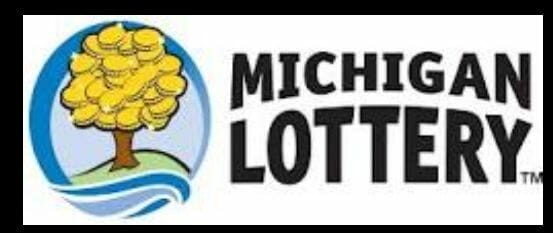 Players who bought instant tickets from Speedway gas stations, and who scanned their Speedy Rewards card were eligible for the drawing, which in the past, has run in March and April.
Besides the two $2,500 gas cards, there were also eight different 2nd chance winners who won $600 worth of scratcher tickets.
Find Which Michigan Lottery Games Have 2nd Chance Drawings
If you go to the official lottery page here: MichiganLottery.com, you'll see a tab on the upper left side that shows, "Games."
Clicking on that will take you to a search area, when using the arrow on the "Game Type" box will allow you to filter by games with "Second Chance" drawings.
Back on the lottery's homepage, you'll see a tab labeled "Promotions." Clicking this will show you second chance opportunities for draw games.
If you're at the store or at a kiosk, you'll be able to spot the scratch off tickets with a second chance prizes by looking for special wording on the front of the ticket. "Play online or download the mobile app for more chances to win!" is typical of the language you'll see on tickets eligible for second chance drawings.
Register for an Account
Before you can enter a second chance drawing (or purchase a ticket online), you must first have a Michigan Lottery account.
You can register on the lottery's homepage, and/or on the app.
Michigan Lottery Second Chance App
Using the state's official app is the lottery's recommend way to scan losing scratch tickets, although many users report the main app site to be difficult.
Google Play does not allow apps that sell lottery tickets apparently, thus you can only download a lite version, before having to navigate for a scanner version. Either way, Android users can find help under the "Resources" tab on the lottery's home page.
You can find the app, called "Michigan Lottery Mobile," on the Apple app store or in Google Play.
I should note, to make it more confusing, there are separater apps for Bingo and Cashword games you can download to scan losing tickets, play for coupons, etc.
These apps (from Pollard Banknote limited) are called "Bingo by Michigan Lottery", "Wild Time by Michigan Lottery," and "Cashword by Michigan Lottery" so as to indicate they are partnered with the state lottery, and not just a random app. In fact, the lottery's official website links to these apps' respective Google Play and Apple App pages.
Once you have the app, you log into your Michigan Lottery account before you're able to scan the number on the ticket (after clicking on the "Play for Prizes" button I believe).
Alternatively, if the app isn't working for you, you can enter it online by typing in the eight digit number (and the 3 digit game code number) after logging into your account online at the Michigan Lottery's website.
Other
Please note, people not living in Michigan are ineligible for the instant second change drawing prizes.
According to figures published by the Michigan Bureau of State Lottery, instant tickets are far and away the most popular types of lottery tickets sold in the state, followed by Keno.
One year, 33 people in the state won at least $1 million dollars playing the Michigan Lottery.
(By Steve Beauregard. Photos courtesy of the Michigan Lottery)