Illinois Lottery Second Chance Promotion
Don't throw away those losing Illinois lottery tickets!
Whether it's a cheap $1 scratcher, a $5 ticket, $10, or pricier $20 buck ticket, you have another opportunity to win a life-changing amount just by entering that losing ticket into a second chance drawing.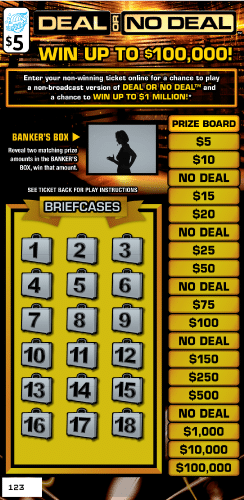 Based on data from other states with second chance promotions, these Second Chance Lottery drawings sometimes offer better odds than the original games. That's because fewer people go through the hassle of scanning or entering the losing tickets into the system.
Best of all, entering that 2nd chance drawing doesn't cost you anything else. It's a freeroll that you should definitely take advantage of. Especially since you could turn that losing instant ticket into a million dollar payday. (More on that below).
Begun in 1974, the Illinois Lottery is one of the more popular lotteries in the United States. Sixty percent of state residents play it regularly, and there's close to $3 billion in annual sales (per data from IllinoisLottery.com.)
It's also that rare lottery to sell games online and via a mobile app.
Illinois Lottery Games With 2nd Chance Drawings
Illinois Lottery second chance drawings only apply to the instant scratch-off tickets.
Even then, most scratchers do not have the second chance option. Tickets with 2nd chance drawings will be marked on the front with "2nd Chance Promotion" language. If it doesn't have that marking, you won't be able to enter it into the drawing.
Games with second-chance entries will vary year-to-year, many with themes. For example, back in 2011, there was a Wheel of Fortune Second Chance game.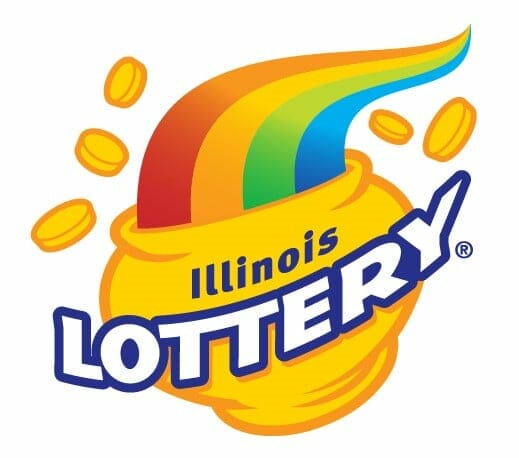 In 2018, Illinois Lottery officials introduced the $10 Willy Wonka Golden Ticket game, complete with a second chance entry in which ten winners were flown to Las Vegas to play for additional cash prizes.
On the recent $5 Deal or No Deal scratch-off tickets, there was a second chance drawing in which one winner would receive a trip for four people to Orlando to play a non-televised Deal or No Deal game for prizes up to $1 million dollars.
Ten different second-chance winners of the more recent Willy Wonka Golden ticket Everlasting Million $10 instant ticket got a trip to Las Vegas (for them and a friend) for the summer of 2022. The package included hotel, airfare, spending money, and a chance to win prizes in Las Vegas that started at $1,000 and went up to one million.
Million Dollar Second Chance Lottery Entry
Other times, the second chance prizes are just direct cash to the winner.
In 2019's "Holiday 2nd Chance Promotion", five different scratchers, (ranging from $1 to $20) were eligible for 134 different cash prizes in the second chance game.
If you took the time to enter your losing ticket, you were in the drawing for prizes ranging from 100 different $1,000 winners, to one grand prize of a cool $1 million dollars.
Odds of Winning an Illinois Instant Ticket Second Chance Drawing?
Based on available information and very rough estimates, I've calculated the odds of winning a million dollars in the Illinois Lottery Second Chance game to be 1 in 704,000 when entering a non-winning $20 ticket. (The methodology for this is at the bottom of the page).
The odds of winning a $1,000 prize in the 2nd chance drawing is 1 in 7,045, when entering a $20 ticket. True, those aren't great odds, but keep in mind that's on top of the 2.72 to 1 odds you have to win any prize when scratching it off after purchase.
Based on Illinois lottery numbers, when buying their $20 ticket (the "Holiday Countdown" in 2019), you have roughly a 1 in 600,000 of winning one of the three million dollar prizes. Even if you lose, you have another 1 in 704,000 chance of winning the 2nd chance million dollar prize.
Plus keep in mind, there are many other cash prizes, including ten different $10K prizes.
I'm certainly not advocating lottery purchases as a means to financial improvement, however if you're going to pay, it just makes sense to enter those losing tickets into the second chance promotions.
Heck, it even makes sense to pick up lottery tickets you find on the street or in a trash can next to a lottery instant ticket machine. After all, those tickets are basically free entries into a million dollar plus prize pool.
Illinois Second Chance Drawings for Lotto?
The Illinois Lotto currently does not offer a second chance drawing for lotto, Powerball, Mega Millions, Lucky Day Lotto, nor the Pick 3 and Pick 4 games.
How to Enter the Illinois Lottery Second Chance Drawing
First off, the ticket has to be a non-winner, and you'll have to enter it either online or on your phone. There is no mail-in option.
You start by registering an account at the Illinois Lottery here: IllinoisLottery.com
On the Illinois Lottery website, there typically will be a "2nd Chance Promotion" area where you'll click on the "Learn More" button.

There you'll see the eligible games, along with an "Enter Now" button.

This takes you to the Illinois Second Chance Bonus Zone area, where you'll register once, then enter the ticket number.

After your entry is recorded online, you no longer need the ticket. You can throw it away.
Please note that you can enter a maximum of 25 entries per day. The number of entries is based upon the cost of the ticket. In other words, a $10 ticket gets you ten entries, a $20 tickets gets you twenty entries, etc.
More about the Illinois Lottery and Lotto
National lotto/lottery data is difficult to find, however different sources I found online show Illinois' lottery sales to be between the 10th and 12th highest in the United States.
You have to be 18 years or older to purchase a ticket.
Each year, over fifty people win $1 million or more playing the Illinois Lottery.
In October 2018, the Illinois Lottery set a record with over $345 million in ticket sales. This sales record was mainly due to a then-record $1.5 billion Mega Millions jackpot.
Illinois Lottery games are operated by a private contractor, Camelot Illinois, who took over the lotto/lottery contract from the Northstar Lottery Group.
Methodology
For the Illinois Lottery's 2019 Holiday 2nd Chance Promotion, five different instant games were offered. Information as to how many tickets were printed was not available, so I counted up the total number of prizes offered, and multiplied that figure by the odds of winning for each game.
This game us the following:
$1 tickets printed: 11,480,724 = 1.6 million entries*
$2 tickets printed: 4,556,727 = 1.276 million entries
$5 tickets printed: 4,788,954 = 3.342 million entries
$10 tickets printed: 2,033,651 = 2.847 million entries
$20 tickets printed: 1,799,372 = 5.03 million entries
*(Entries equals tickets printed x 70% sales estimate x 2nd chance participation rate of 20% estimate x cost of the ticket).
Total number of tickets printed eligible for the 2nd Chance drawing: 24,659,428
However that 24 million ticket figure is the total of all the tickets printed. Not all tickets sell.
How many actually end up in the hands of a lottery player? I do not have hard data on that, other than figures from two different Chicago Tribune stories, in which they reported on four different Illinois Lottery instant games.
One game sold 64% of the tickets before ending, while another game sold 49% of the tickets. Two other games sold 15% and 19.4% of the total printed.
To be conservative, let's say that 70% of the tickets sell. In this case, that would be just over 17 million tickets (17,261,599) eligible for the second chance drawing.
But how many of these 17 million tickets will be entered into a second chance drawing? We have to guess, as this information is not available in Illinois (as far as I can tell).
From second chance drawings figures from Colorado and Oregon, (in which figures are more readily available), the participation rate for second chance drawings is between 6 and 15%.
Again being conservative, and using a 20% entry figure, (20% of the 17,261,599 tickets sold), we make a very rough estimate that there are 3.4 million tickets entered into the second chance drawing.
Further complicating this estimating is the fact that unlike other states, Illinois combines all tickets into the general second chance drawing. In Colorado, for example, only people who buy a $20 ticket can enter the state's $1 million second chance drawing. In the land of Lincoln however, all tickets are thrown into the pool together.
However the tickets are weighted based on price. A dollar ticket gives you one entry into the 2nd chance drawing, whereas a $20 tickets gives you twenty entries.
Making very broad assumptions that the 70% ticket sales are distributed evenly among all five price points (unlikely as $20 tickets would probably be outsold by one buck scratchers), and that the estimated 20% participation rate into the 2nd chance drawing is equally split between all five different tickets, we arrive at a total of roughly 14.09 million entries into Illinois second chance drawing.
There are 134 cash prizes in the second chance drawing, including one, $1 million dollar prize, meaning if you bought a $20 ticket, your odds of becoming a millionaire via the second chance entry is roughly 1 in 704,000. (20 entries out of 14.09 million entries total.)
(By Steve Beauregard. Photos and images from the state of Illinois).