By Steve Beauregard
Whether you play scratch off tickets, or draw games like Mega Millions, Powerball, or the New York Lotto, you should always makes sure to enter losing tickets into the NY Lottery's second chance drawings.
Why?
Because it's free to play, it's relatively easy to enter, and most importantly: that losing ticket can turn into thousands of dollars.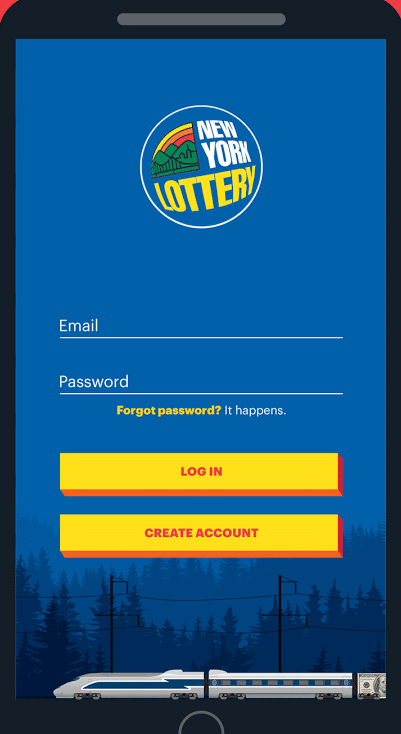 Despite requiring only a few seconds to scan a losing ticket on an easily-downloadable phone app, a lot of people either don't know about it, don't know how to play, or are simply too lazy. All of which means your chances of winning a second chance prize are often better than winning the original prize!
And as for those prizes? They range from a free scratch off ticket, to a $50 Home Depot gift card, to $100,000 cash!
Now to be fair, the NYLottery App doesn't exactly get raving reviews, with players saying it's often buggy, however that just means fewer people will play. This means less competition for prizes, which is great news for those of us willing to deal with the hassle.
New York second chance lottery
First off, to play NY Lottery Second Chance games, you'll need to register for an account with the NY Lottery (if you haven't already done so).
Registration is very quick, as you'll just provide your name, address, phone number, email, and last four digits of your Social Security number. Once you are verified through a confirmation text or email code, you're good to go.
The NY Lottery has two different 2nd chance opportunities:
1) Collect N Win (for losing draw game tickets, like Powerball, Numbers, Win4, Take 5, etc.)
and
2) NYL Extended Play (for losing scratch-off tickets).
Either way, you'll be able to enter those losing tickets on a computer, or through an official NY Lottery app, which we'll cover below.
1. Collect N Win
This is for losing draw tickets only. Rules can change, but typically every type of draw game available is eligible for the Collect N Win second-chance drawing.
The NY Lottery draw games include Powerball, Mega Millions, Numbers, Win4, New York Lotto, Take5, Cash4Life, Quick Draw, and Pick10.
Enter on the App
The easiest way to play is to download the NYLottery App on your phone, through the Google Play Store or Apple App Store. There are a million similar-looking lottery apps out there, so be sure to look for the state's official app, which is called the "NY Lottery" app.
You'll enter your log-in credentials to get started.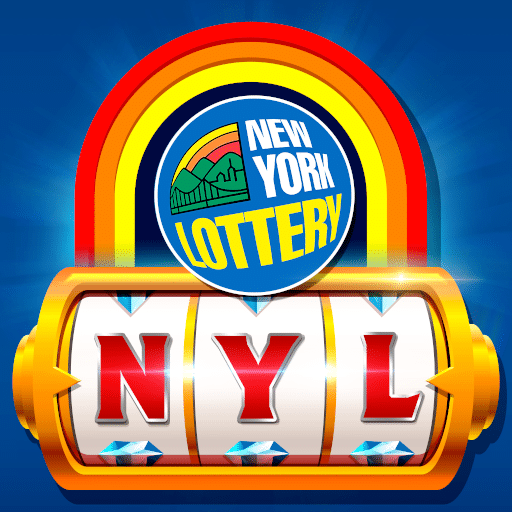 Once downloaded, you'll be able to scan any losing ticket. With some states, that's all you do; but this is New York, so it has to be more complicated:).
Each 50 cents worth of losing tickets you scan gives you a random symbol on a 6 symbol card.
For example, say you buy a New York "PICK 10" ticket. Since that particular game costs one dollar, entering the losing ticket would get you two symbols. Once you acquire all six symbols on the card, you'll have one entry into the second chance drawing.
(Related: Why you should play 2nd Chance Lottery Drawings).
Enter Manually
Alternatively, you can enter losing NY draw games on a desktop or laptop computer. You'll still need to log into your account.
The 2nd chance entry method, rules and chances are the same as doing it via the mobile app; the only difference is that you'll have to type in the losing ticket's 18-digit number into a form, rather than scan them.
NY Lottery Collect N Win 2nd Chance Prizes
The number of prizes awarded and prize amounts will change, however it's typical for there to be between 550 and 600 total second chance prizes awarded each month.
The recent Blooming Green 2nd Chance Promotion is typical. Each month, between 400 to 500 different $50 gift cards were awarded.
On top of that, there are monthly $100 gift cards awarded (some only to Home Depot), and fifty winners would get $500 gift cards.
The biggest monthly prizes ranged from $5,000 (given to at least ten different people each month), to one grand prize of $100,000.
Entry periods start at the first of the month, and end the last day of the month. The losing tickets you entered to get an entry for say, May, will only be included in the May second chance drawing. They won't carry-over to June.
2. NYL Extended Play
This is the app you can use to enter non-winning scratch-off, or "instant" tickets.
To enter losing scratch off tickets, you'll want to download the "NYL Extended Play" app.
A nice thing about this is you'll be given a coupon for a free ticket after you first download the app.
Using this app allows you to scan losing scratch off tickets to play games to get entries into the 2nd chance scratch offs drawing.
There is a daily $50 gift card drawing, a bi-monthly drawing for $5,000 and a monthly $10,000 prize awarded.
As of this writing, there are 89 instant win scratch game tickets for sale, ranging from $1 to $30. All tickets are eligible for second-chance prizes.
What are your Chances of Winning a NY Lottery Second Chance Drawing?
That's not easy to answer, as it all depends on how many people go through the effort to earn enough entries for each drawing.
Nevertheless, it's easy to say that your chances of winning a big 2nd chance prize in the NYLottery are significantly greater than winning a big prize in the original game.
Information of 2nd chance drawing odds is not readily available, however an article in the respected lottery-industry magazine LaFluers.com gave us some ideal.
The article indicated that after the first six weeks following the launch of the Extended Play app, 25% of tickets sold were scanned. In other words, three out of every four lottery players didn't' bother entering a second chance drawing, which is good news for those of us willing to take a few seconds for a chance at winning thousands.
More about the NYLottery's 2nd Chance Promotions
* You can enter a maximum of ten non-winning tickets per day.
* Also, you have to be 18 years old or older to enter second chance drawings.
* You can go to the New York Lottery's Official website here:
NYLottery.NY.Gov
* The New York Lottery's Player's Club has been discontinued, and you won't find the Player's Club app on the Apple App Store nor Google Play.
* The New York lottery is one of the nation's older state-run games, having begun with a raffle-type drawing in July of 1967. In that drawing, six $100,000 grand prizes were awarded – one going to a 20 year-old Syracuse University student.
* The Empire state's first scratch off tickets were issued in September 1976.
* The NY Lottery claims it is "North America's largest and most profitable Lottery."
* Not 2nd chance related, but I found it interesting: One New York man has twice won $1 million prizes from the New York lottery.
According to a FoxNews.com story, the construction worker from New Babylon won a $1 million scratch off grand prize, then – four years later – won the $1 million "Win for Life" jackpot.
(Photos courtesy of the New York Lottery.)