Black Bear Casino Resort Carlton
Address: 1785 MN-210, Carlton, MN 55718, USA
Phone Number: +1 888-771-0777
Website: https://www.blackbearcasinoresort.com/
Hours: Black Bear Casino is open 24 hours a day, 7 days a week.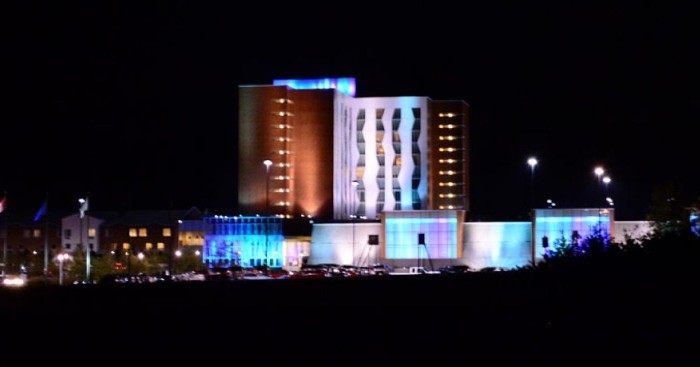 The Black Bear is a casino and hotel located in Carlton, Minnesota. The casino has over 500 slot machines and 18 table games. The resort also has a 24-hour restaurant, lounge, and coffee shop. There is also a pool, hot tub, and sauna. The hotel has over 200 rooms available for guests to stay in.
The resort offers many entertainment options throughout the year. There are concerts, comedy shows, boxing matches, and more. The resort also has a variety of restaurants including Mexican, Italian, and American cuisine.
The resort offers many amenities for guests such as a free shuttle service to and from the airport, complimentary Wi-Fi, free parking, and more. Guests can also take advantage of the casino's rewards program which provides discounts on food, gaming credits, and much more.
Black Bear is a great place for a night out with friends or family. With its great entertainment and amenities, you'll be sure to have a great time.
According to TripAdvisor, guests rate Black Bear Resort an average of 4 out of 5 stars. Guests particularly enjoy the casino's games, restaurants, and accommodations.
Some guests complain about the noise levels at the casino, but overall most guests have a great experience at Black Bear.
(Related reading: Minnesota casinos)
Gaming
This casino offers a variety of gaming options for guests. You can play slots, video poker, blackjack, craps, and more. Guests also enjoy the convenient location of the casino near downtown Carlton.
Table Games
Whether you're an experienced card player or just getting started, you're sure to have a blast trying your luck at Blackjack, Ultimate Texas Hold Em, Mississippi Stud, Blazing 7s Blackjack, and Free Bet Blackjack.
These popular casino games provide hours of exhilarating gameplay and fun challenges to overcome. With skilled dealers on hand to help with betting tips and the rules of the game, you'll have all the support needed to win big at Black Bear Casino.
The table game minimums at this casino vary based on the game being played. Generally, the minimum bet for most games is $5. For high-stakes players, there are some tables with higher limits available as well as private gaming rooms for an even more exclusive experience.
Slots
This casino is a great destination for slot fans. With over 1,800 slot machines, every variety of game is available from flaming hot penny slots to big-jackpot dollar machines. Whether you're a budget player or a high roller, there's something for everyone.
There are plenty of progressives and multi-line games to choose from. The selection includes popular titles like Uncle Tom's Cabin, Fortune Frenzy, and Majestic Star II, so you're sure to find something that makes your heart rate rise.
And with thrilling themes ranging from space exploration to adventure stories, you'll be immersed in the action in no time. Black Bear also offers regular promotions like Cash Back Mondays and spectacular jackpots, guaranteeing plenty of winnings.
Whether it's penny slots or blockbuster favorites you're looking for, this casino has them all – come visit the best slot machines at Black Bear Resort in Minnesota today.
The slot machine payback percentage at Black Bear is not publicly available. However, the casino is committed to providing a fair gaming experience and has been audited by third-party companies to ensure that all games are random.
Hotel/Resort
Black Bear Hotel is the perfect getaway, no matter the reason! From the inviting lobby area filled with seating options to our 250 rooms offering unmatched levels of comfort, we want all guests to feel welcome and relaxed.
All of our tower rooms are close to gaming, restaurants, and other leisure activities, with amenities including flat-screen TVs, cable, and free wifi throughout.
With discounts available for Players Club members, AAA, AARP, Military personnel, and Tribal members as well as smoking and non-smoking room choices in both queen and king sizes plus handicap-accessible accommodations; you won't have trouble finding a hotel room that suits your needs.
What Are Some Of The Amenities Offered At Black Bear Casino Resort, MN?
The amenities at Black Bear Resort are outstanding. These include a fitness center, indoor pool, and whirlpool, arcade room, business center, gift shop, golf course, free shuttle service to the casino and nearby attractions in Carlton, as well as complimentary valet parking.
Whether you're here for a romantic getaway or a family vacation, you'll find plenty to do. There are over 75 retail shops and restaurants in the area to explore, plus live entertainment at the casino several nights a week.
For a touch of luxury, spa treatments are available at the on-site spa salon including massages, facials, manicures/pedicures, and more.
The cost of a stay at Black Bear Hotel will vary based on room size, length of stay, and time of year. The resort offers competitive rates as well as discounts for Players Club members, AAA, AARP, Military personnel, and Tribal members.
On average, a standard room will cost approximately $112 per night. Additional services such as pet fees, valet parking, and spa treatments are extra.
No matter how you choose to stay at Black Bear Resort, you can rest assured that you'll be taken care of with top-notch customer service and all the amenities needed to win big and relax in style.
Check-in time at Black Bear Hotel is 4:00 pm
Check-out time at Black Bear Hotel is 11:00 am
Restaurants & Buffets
If you're looking for delicious dining options that are sure to please everyone, look no further than the Black Bear. This sprawling casino complex features four restaurants with a wide variety of culinary delights to choose from.
Whether you're in the mood for steak, buffalo wings, a made-to-order omelet, or something more exotic, there's something for everyone here. Head over to Seven Fires Steakhouse and indulge in succulent steaks and delectable sides such as their signature tortilla soup.
Or visit The Buffet at The Bear for an all-you-can-eat buffet featuring an international selection of dishes ranging from classic comfort foods to sushi and more. For those on the go, Sage Deli offers hot subs and sandwiches made fresh with only the highest quality ingredients available.
And last but not least, don't miss The Clubhouse Bar & Grill where you can enjoy some casual fare along with your favorite beverage in a cozy atmosphere by the fire.
Pools
The hotel features an indoor pool with a spa and sauna where guests can relax after a long day of gaming. Poolside seating is available, as well as lounge chairs in the sunroom.
The resort also offers a seasonal outdoor pool complete with cabanas, chaise lounges, and plenty of room to spread out.
Black Bear Casino Resort Carlton, MN FAQ
Does Black Bear Casino Have A Sportsbook?
No, this casino does not offer a sportsbook facility. Although you may be disappointed to learn that there's no place to bet on the games of your favorite teams or players, there are plenty of other fun activities to try.
The casino has an impressive selection of slot machines, featuring classic reel-spinning games and multi-line video slots with all sorts of exciting bonus rounds. So while it may not have a sportsbook, there are still plenty of opportunities for entertainment.
Is Poker Available At Black Bear Casino?
Yes, this casino offers a poker room with several cash games and tournaments. The Poker Room is open 24 hours a day and features Texas Hold 'em, Omaha Hi/Lo, 7 Card Stud, and Satellite Tournaments that offer entry into major events such as the World Series of Poker.
Players can also take advantage of the Bad Beat Jackpot, which pays out when a hand of four twos or better is beaten by a higher-ranking hand.
What Are The Age Requirements For Gambling At Black Bear Casino?
All guests must be 18 years of age or older in order to enter any gaming areas. All guests must present a valid form of ID upon entry. Additionally, anyone under the age of 21 is not allowed to consume alcohol on the property.
Does Black Bear Have An Online Casino?
No, this casino does not have an online version but players can take advantage of a Players Club rewards program that offers special discounts and promotions to members.
The Players Club also rewards points for every dollar spent on gaming, shopping, dining, and entertainment at the resort. These points can be redeemed for cash or comps.
Is There An Black Bear Casino App?
No, there is not currently an app for Black Bear Casino. However, guests can still access the website from their mobile devices to book reservations, view promotions, and more.
Those who are looking to stay up-to-date on all of the latest news and events at the casino can follow Black Bear Casino on social media sites such as Facebook, Twitter, and Instagram.
What Is The Dress Code At Black Bear?
The dress code at this casino is casual but guests are asked to refrain from wearing any clothing that may be deemed offensive or inappropriate.
It's also important to note that the casino does not allow hats, sunglasses, or hoods inside the gaming areas. Additionally, those who are not in compliance with the dress code may be denied entry.
Is There An Airport Shuttle Available From Black Bear Casino?
Yes, there is an airport shuttle available from Black Bear Casino. This service runs daily and can be reserved in advance by calling the main hotel reception desk.
The shuttle operates on a first-come, first-served basis with a schedule outlined online. Guests must present their reservation confirmation upon boarding the shuttle.
What Is The Smoking Policy At Black Bear Hotel & Casino?
Smoking is prohibited in all public areas of the resort, including the casino and restaurants. However, there are designated smoking areas located outside that are available to guests who wish to smoke.
These areas can be identified by signs posted throughout the property. Additionally, electronic cigarettes and vaping devices are not permitted inside the building either.
What Is The Pet Policy At Black Bear?
Unfortunately, pets are not allowed inside the resort or casino. However, service animals are welcome with proper documentation.
Guests who are interested in bringing a pet along for their stay can contact the property to inquire about nearby pet-friendly accommodations.
Is Wifi Available At Black Bear Resort?
Yes, WiFi is available at this casino. Guests can access the internet for free throughout the property with a secure connection.
Those who are looking for additional support can speak with a member of the IT team located in the main lobby or call the help desk directly.
What Is The Cancellation Policy For Black Bear Hotel?
Guests can cancel their reservation up to 24 hours before the scheduled arrival date without penalty. For cancellations made within 24 hours of the check-in time, guests will be charged a fee equaling one night's stay. No-shows and early departures are also subject to this fee.
Conclusion
Black Bear Hotel & Casino offers guests a unique gaming experience in an exciting and comfortable atmosphere. You won't be disappointed with the friendly service and wide variety of gaming activities available.
Additionally, there are many amenities to take advantage of such as the Players Club rewards program, free WiFi, airport shuttle, and more.
Be sure to familiarize yourself with the casino's policies regarding age restrictions, dress code, smoking areas, pet policy, and cancellation policies before your visit.