Encore Casino Las Vegas
Address: 3131 Las Vegas Blvd S, Las Vegas, NV 89109
Phone Number: +1 702-770-7000
Website: www.wynnlasvegas.com
Hours: Encore Casino is open 24 hours a day, 7 days a week.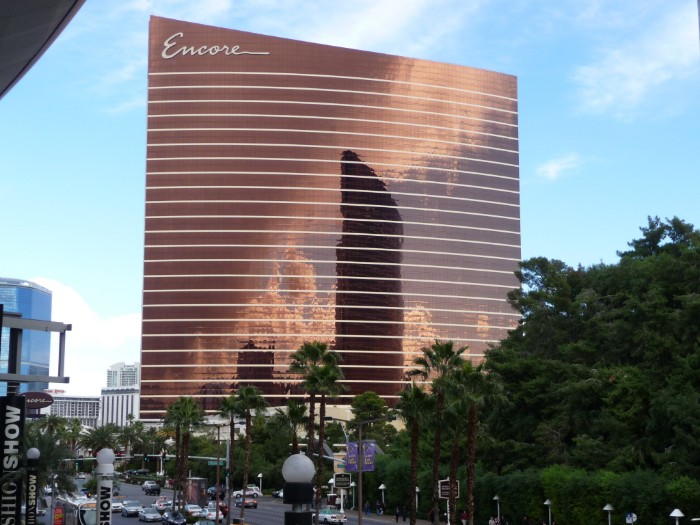 Encore Casino is part of the luxury resort complex Wynn Las Vegas. Founded in 2004 by casino mogul Steve Wynn, this casino has been a popular destination for millions of visitors since its opening.
Along with its sister casino, Wynn Las Vegas, this casino was built on what was formerly the Desert Inn Resort. Today, the two properties are known among the premier casinos in Las Vegas, offering a wide variety of games and entertainment options to suit any gambler.
The casino has several slot and video poker machines, along with table games such as blackjack, roulette, craps, and more. Many of these games feature progressive jackpots that can range from a few thousand dollars to millions.
There are also sports betting options available at this casino for those interested in trying their luck. The casino also boasts several high-end restaurants, nightclubs, and retail outlets for guests to enjoy.
With over 2,000 luxurious rooms and suites, as well as world-class amenities such as Encore Beach Club and Spa Encore, this establishment is sure to satisfy the needs of all its visitors.
Whether you're looking for a night of fun or a weekend getaway, they are sure to provide an experience that can't be matched.
On TripAdvisor, this casino currently holds an average rating of 4.5/5 stars. Many guests have said, "The service at Encore was top-notch," "This is the nicest casino in Las Vegas," and "We had a wonderful experience here."
(Related reading: Nevada casinos)
Gaming
This casino offers a variety of gaming options to its guests. For those interested in traditional casino games, there are plenty of slot and video poker machines, and table games such as blackjack, roulette, craps, and more.
Table Games
This casino has a vast array of table games to choose from sure to make your experience truly unforgettable. Whether you're an experienced player or just getting started, you can find something to play.
There are classic casino favorites like baccarat, blackjack and craps, as well as exciting options like roulette, pai gow poker, Ultimate Texas Hold'em, and three-card poker.
Don't forget about the mesmerizing sights of Sin City at night – what better way to escape it all than with a few rounds of your favorite table games? Just don't forget to set limits for yourself – no matter how great the wins are.
The minimums at this casino can vary depending on the table game and time of day, with higher limits typically available during peak hours. You can start playing at many tables with as little as $5.
Slots
This casino has some great slot machine choices when you're looking to win big. Popular names such as Wheel of Fortune, Megabucks, Monopoly, Blazing 7's and Top Dollar can be found there.
If you're feeling lucky try your hand at Wheel of Fortune or Megabucks, known for their large jackpots. Like to take a risk? Top Dollar is a high-risk, high-reward option.
If you'd rather stick with something tried and true then go with Monopoly or Blazing 7's where the payouts are almost always good.
Additionally, this casino follows the Nevada Gaming Commission's guidelines and is required to pay back at least 75% of the money put into slot machines.
Hotel/Resort
As part of the Wynn Las Vegas complex, this casino offers some of the finest accommodations in town.
Visitors can choose from over 2,000 luxurious rooms and suites. All feature modern amenities such as flat-screen TVs, 24-hour room service, and incredible views of the Strip. Guests also have access to world-class amenities like the Encore Beach Club and Spa Encore.
Their room types are split into two categories: Tower Suites and Resort Rooms. Tower Suites are larger, more luxurious rooms with separate living and working areas, kitchenettes, and much more.
Resort Rooms at this hotel offer the same excellent quality of service as its sister resort Wynn Las Vegas but at a lower cost. Each room features classic designs along with modern amenities and stunning views.
Their room types include standard 1 king or 2 queen beds, as well as larger suites. For a more luxurious experience, the hotel also offers two and three-bedroom apartments within their Tower Suites.
Additionally, this casino resort offers a variety of amenities and features for its guests. Some of these include:
Business center
Car rentals
Concierge
Pools & hot tubs
Gourmet restaurants
Fitness center
Full-service spa and salon
Live entertainment venues
Laundry services
Golf course
Shops and boutiques
Meeting and event spaces
Barbershop
Nightclubs
Valet and self-parking
The hotel offers a variety of pricing options for its guests. Room prices depend on the season, size and location of the room, as well as any special packages or promotions that may be available.
Prices start at around $200 per night and can go up to over $1,000, depending on what you're looking for. Also, note that these prices do not include the resort fees and taxes, so make sure to factor those in when budgeting.
Check-in time at Encore Casino is 3:00 pm
Check-out time at Encore Casino is 12:00 pm
Restaurants & Buffets
If you're looking for fine dining in Las Vegas, this casino has you covered. With restaurants such as Casa Playa, Mizumi, Mizumi Teppanyaki, Sinatra, Cipriani, Delilah, SW Steakhouse, Tableau, Lakeside and Wing Lei there's something to satisfy every palette.
If a more casual experience is what your heart desires, then why not try Caffé Al Teatro, Allegro, Charlie's Sports Bar and Espresso? Other eateries include La Cave, Jardin, and Red 8.
Finally, if all you're after is a relaxing evening out with friends, then make sure to check out the Bar Parasol, Overlook Lounge, Aft Cocktail Deck, Eastside Lounge, Lobby Bar, Little Bubble Bar At Delilah or Tower Suite Bar.
And for those looking for a buffet experience, the property also offers The Buffet at Wynn, which serves up a wonderful selection of dishes from all over the world.
From Monday through Thursday, breakfast is served for $38.99 per person plus tax, while brunch is priced at $45.99 plus tax. Similarly, guests can enjoy dinner at the price of $64.99 per person.
For those hoping to take advantage of gourmet meals on the weekend, Gourmet Brunch is offered for $49.99. Gourmet Dinner, on the other hand, costs $69.99 per person plus tax.
Pools
If you're looking for a luxurious Las Vegas pool experience, the Encore Beach Club can't be beaten. Located at this casino, this beach-style venue is ideal for sun worshippers who seek a resort staycation or weekend getaway like no other.
With three unique pool areas and dozens of relaxing cabanas to choose from, guests can enjoy all that Vegas has to offer without ever leaving the hotel grounds.
Each pool area features impressive cabanas with private pools, infinity edge pools with striking views of the strip and complimentary amenities like towels and cushioned chaise lounges, adding effortless relaxation to your stay.
Add in luxurious spas and five-star VIP service, and there isn't another location around that can compare to the poolside splendour in Sin City.
Encore Casino Las Vegas, NV FAQ
Does Encore Casino Las Vegas Have A Sportsbook?
Yes, this casino does have a Sportsbook. At the state-of-the-art Encore Race & Sports Book, you'll never miss a race or play thanks to its close seating and multiple TVs dotted throughout.
Also, if you're looking for added convenience, they offer sports betting through their mobile app called WynnBet, making wagering easier than ever.
Is Poker Available At Encore Casino?
Yes, this casino offers poker with a variety of tournaments and cash games. With 24-hour action at the Poker Room, you can experience all the thrills of intense competition.
All players have access to chargeable amenities such as food and beverage services while they play, as well as free Wi-Fi throughout the casino.
What Are The Age Requirements For Gambling At Encore?
The minimum age to gamble at this casino is 21. Any person under the age of 21 found gambling will face legal consequences, so make sure you are aware of the laws before entering any casino in Las Vegas.
Does Encore Casino Las Vegas Have An Online Casino?
Yes, they do have an online casino through its mobile app. WynnBet is a free-to-play mobile app that allows players to experience all the games and excitement of playing at the physical casino from the comfort of their own homes.
The app has a range of slot games as well as other casino classics, such as blackjack and roulette. Players can even join tournaments and take part in special promotions. Additionally, they can earn rewards points that can be used to redeem exclusive offers and prizes within the app.
Is There An Encore App?
Yes, the WynnBet app is available for both iPhone and Android devices. Download this free app to gain access to exclusive offers, get notifications of upcoming events, check out the latest promotions, and even make reservations at the casino's restaurants.
What Is The Dress Code At Encore Casino?
The dress code at this casino is business casual. This means that guests should wear smart clothing such as slacks, collared shirts, and dress shoes. Guests may also be asked to remove hats or hoods upon entering the casino.
Is There An Airport Shuttle Available From Encore Casino Las Vegas?
Unfortunately, there is no airport shuttle service available from this casino. However, taxis and ride-hailing services are readily available at McCarran International Airport to take you directly to the hotel.
If you're looking for a more affordable option, public transportation via bus or tram is also an option. For more details on how to get to the casino from the airport, please visit their website.
What Is The Smoking Policy At Encore?
The casino is a smoke-free facility. Smoking is not allowed anywhere in the casino, including the gaming areas, restaurants or bars.
For guests who wish to smoke, designated smoking areas are available outside the casino. Vaping is also prohibited inside the building but may be permitted in certain outdoor spaces. Please consult with one of the casino's staff members for more information.
What Is The Pet Policy At Encore Casino Las Vegas?
Unfortunately, pets are not allowed on the premises of this casino. Only service animals that accompany guests with disabilities are permitted.
Is Wifi Available At Encore Casino?
This casino offers 7 MB WiFi for only $19.99 per day, per device, making it the perfect choice for staying connected. There's also an option to include complimentary wifi as part of the resort fee.
What Is The Cancellation Policy For Encore?
Cancellations must be made at least 72 hours prior to the check-in date in order to receive a full refund. If cancellation is made within 72 hours of the check-in date, guests will be charged for one night's stay. No refunds will be given for a no-show reservation.
Conclusion
Encore Casino Las Vegas offers a wide range of experiences for visitors, from gaming and dining to entertainment.
With its stylish interior, great selection of games and slots, and popular restaurants and bars, it's no wonder why this casino is one of the most visited in the city.
Whether you're looking to hit the tables or have a night out, this casino is the perfect destination.