Jim Kelley's Tahoe Nugget Casino Crystal Bay
Address: 20 NV-28, Crystal Bay, NV 89402
Phone Number: +1 775-831-0455
Website: N/A
Hours: Jim Kelley's Tahoe Nugget is open Monday 11:00 AM – 8:00 PM, Tuesday 4:30 PM – 8:30 PM, Wednesday 11:00 AM – 8:00 PM, Thursday 11:00 AM – 8:00 PM, Friday 11:00 AM – 9:00 PM, Saturday 11:00 AM – 9:00 PM, Sunday 11:00 AM – 8:00 PM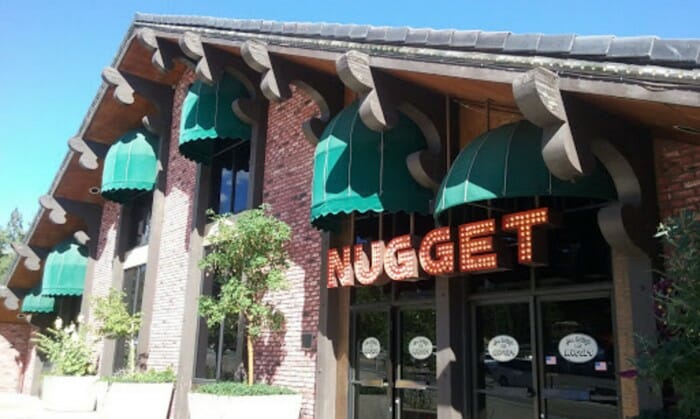 Jim Kelley's Tahoe Nugget Casino in Crystal Bay is a family-owned business that has operated since 1962. Since then, the casino has become a popular destination for visitors and locals.
It offers various gaming options, from classic and video slots to poker. It also boasts multiple promotions, from special tournaments to exclusive bonuses. In addition, the casino has its own restaurant, a bar and lounge area, and a live music venue.
The casino is well-known for its friendly staff, welcoming atmosphere, and top-notch service. It ensures that all visitors have an enjoyable and memorable experience at the casino.
Guests have rated this casino with an overall 4-star rating. One guest even said, "Jim Kelley's Tahoe Nugget is a great spot to hit up while visiting the area. The staff is friendly and accommodating, and the gaming options are top-notch."
Another guest said, "The casino was very clean and inviting – perfect for a night out in Crystal Bay. The staff was friendly, and the gaming options were great."
(Related reading: Nevada casinos)
Gaming
Their gaming space features over 120 slots, a poker room and live table games. And with multiple promotions, tournaments and exclusive bonuses, there's never a dull moment at this casino.
Table Games
Are you planning to visit this casino in Nevada and wondering what table games they offer? Well, you're in luck as this beloved casino has a variety of exciting games to choose from, including 3 Card Poker, Texas Hold'Em, and both Limit and NL Hold'Em.
Whether you're a seasoned pro or a newbie to the casino scene, there's sure to be a table game that suits your style. While there is no information on their minimums, the friendly and helpful staff at this casino will happily answer any questions you may have.
Slots
This casino offers a variety of classic slot machines, as well as video slots. Popular games here include:
Wheel of Fortune
Bier Haus
Reel Rainbows
Invader Return from the Planet
Moolah
Quick Hit Wild Blue
Extra Bonus Wilds
Although there is no information about the payback percentage for slot machines at this casino, it is assumed that it falls within the Nevada state average of 75%.
Hotel/Resort
If you're planning to visit this casino and need a place to stay, fear not, there are several nearby hotels. Although there is no accommodation directly connected to the property, there are a few nearby options.
The Renaissance Reno Downtown Hotel & Spa is an upscale choice, perfect for those seeking luxurious amenities. If you're looking for something more affordable, the Best Western Plus Sparks-Reno Hotel is a comfortable choice.
And for those who want a more rustic experience close to nature, J Resort is the perfect spot. These options ensure that you'll have a comfortable and enjoyable stay while exploring all that the area has to offer.
Restaurants & Buffets
Are you looking for great dining options at this casino in Nevada? Look no further than Izzy's Burger Spa and Nugget Bar. Izzy's Burger Spa offers mouth-watering burgers with a range of toppings and sides, perfect for a quick bite or a sit-down meal.
The Nugget Bar offers a comfortable setting where you can enjoy delicious snacks and drinks. You can choose from a variety of options, including hamburgers or refreshing beverages to satisfy your hunger cravings.
Pools
While this casino may not have any swimming pools onsite, don't let that stop you from enjoying the beautiful waters of Lake Tahoe. With crystal clear water and stunning mountain views, Lake Tahoe is the perfect place for a refreshing swim on a hot summer day.
There are several public and private beaches in the area, each offering its own unique charm and amenities. Whether you prefer to lounge on a sandy beach, rent a kayak or paddleboard, or jump off a dock into the cool water, the area has something for everyone.
Jim Kelley's Tahoe Nugget Casino, Crystal Bay, NV FAQ
Does Jim Kelley's Tahoe Nugget Casino Have A Sportsbook?
Unfortunately, this casino does not have a sportsbook. However, their casino offerings, including slots and poker, provide plenty of fun and excitement. They also have some restaurants and bars to enjoy while taking a break from the gaming action.
Is Poker Available At Jim Kelley's?
Yes, this is the only table game offered at the casino. They offer both limit and no-limit hold 'em games, as well as 3-card poker. All of these can be played with friendly staff members who are there to help you out.
What Are The Age Requirements For Gambling At Jim Kelley's Tahoe Nugget Casino?
The age requirement for gambling at this casino is 21 and over. Anyone under the age of 21 is not allowed to gamble, enter the casino, or purchase alcoholic beverages. Anyone who appears under the age of 21 will be asked to present valid photo identification before entering the gaming area.
Does Jim Kelley's Have An Online Casino?
Unfortunately, they do not have an online casino. The casino is focused on providing a great in-person experience to its guests. However, there are many other online casinos available if you're looking for the convenience of playing from home.
Is There An Jim Kelley's Tahoe Nugget Casino App?
No, there is no official app for this casino. However, they have a website where you can learn more about the property, check out their promotions, and book your stay. The website also has contact information if you need to contact the staff at the casino.
What Is The Dress Code At Jim Kelley's?
The dress code at this casino is casual. Shorts, jeans, t-shirts, and comfortable shoes are all acceptable attire. However, guests should avoid wearing overly revealing clothing or anything that could be deemed offensive by other guests.
Is There An Airport Shuttle Available From Jim Kelley's Tahoe Nugget Casino?
No, there is no airport shuttle service available from this casino. However, several taxi and ride-sharing companies can be booked online or by phone to get you to and from the casino. And if you prefer to drive, the casino has ample parking available.
What Is The Smoking Policy At Jim Kelley's?
The casino is a non-smoking facility, meaning smoking is prohibited in all public areas of the property. This includes cigarettes, cigars, cigarettes, and vape pens. Guests can smoke outside on the patio areas but must remain at least 25 feet away from other guests or employees.
What Is The Pet Policy At Jim Kelley's Tahoe Nugget Casino?
Sadly, this casino does not allow pets of any kind. Service animals are exempt from this policy but must be registered with the casino before entering. Make sure to check with the hotel staff for more information on their pet policy.
Is Wifi Available At Jim Kelley's?
Unfortunately, this casino does not offer wifi. If you need internet access during your stay, it is recommended to use the free public Wi-Fi around town. And if you want to stay connected while at the casino, try bringing your own mobile hotspot.
What Is The Cancellation Policy For Jim Kelley's Tahoe Nugget Casino?
They do not offer any accommodation; hence, no cancellation policy is necessary. However, if you have booked any of their restaurants or entertainment events, it's best to review the terms and conditions before booking to ensure you understand their cancellation policies.
Conclusion
This casino offers a unique and exciting experience for guests of all ages. With its various gaming options, restaurants, bars, and entertainment events, there is something for everyone at this casino.
They also have great age requirements and pet policies to ensure a safe and enjoyable environment for all visitors. So if you're looking for fun and entertainment, Jim Kelley's Tahoe Nugget Casino is the perfect place.