Roadhouse Casino Elko
Address: 1165 E Jennings, Elko, NV 89801
Phone Number: +1 775-777-9300
Website: www.pilotcasinos.com/locations/elko-roadhouse/
Hours: Roadhouse Casino is open Monday 11:00 AM – 11:00 PM, Tuesday 10:00 AM – 11:00 PM, Wednesday 10:00 AM – 11:00 PM, Thursday 10:00 AM – 11:00 PM, Friday 10:00 AM – 11:00 PM, Saturday 10:00 AM – 11:00 PM, Sunday 10:00 AM – 10:30 PM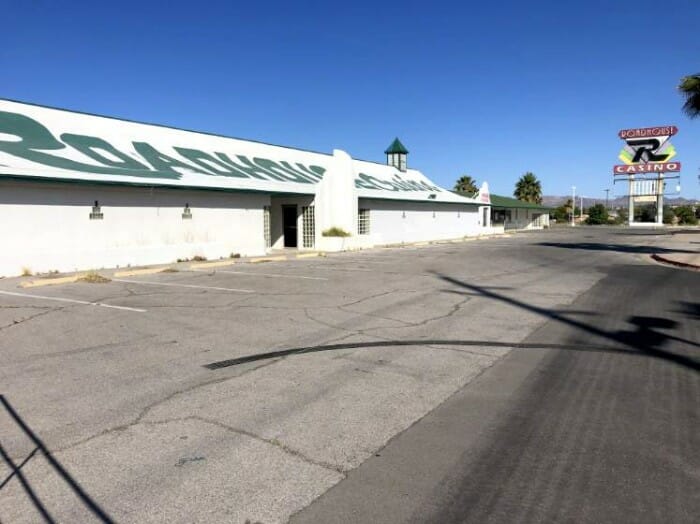 Roadhouse Casino first opened its doors in Elko in 2015. The casino is owned and operated by Leisure Gaming, Inc. Since its opening; this casino has been providing visitors with a fun and exciting gaming experience.
This casino offers multiple slot machines, ranging from classic favorites to the latest state-of-the-art gaming machines. Along with the slots, they also host promotions, tournaments, and special events for everyone to enjoy.
Plus, they also have a restaurant on site that serves up classic American food and a whiskey room where you can find live entertainment and a variety of drinks. Whether for just some fun or to win big, this casino is sure to provide a great experience.
Most guests rate this casino with 4 out of 5 stars. One guest said, "I've been here a few times and always had a great time. The slot machines are top-notch, and there's plenty of variety. The staff is friendly, and the atmosphere is just great."
Another satisfied customer said, "This casino is absolutely amazing. Everything was awesome – from the service to the selection of games. Would definitely recommend it to anyone looking for a fun casino experience."
(Related reading: Nevada casinos)
Gaming
This casino features classic to the latest state-of-the-art slot machines, including progressive jackpots. And with promotions, tournaments, and special events, there's always something to do.
Table Games
If you're looking for various table games, unfortunately, this casino offers none. Their main focus is on slot machines and providing a fun and exciting gaming experience for their visitors.
However, the casino does offer several promotions, making it possible for you to win big and enjoy all the thrilling features their machines have to offer. Even with the lack of table games, the friendly staff and the lively atmosphere at this casino will surely make for a memorable visit.
Slots
At this casino in Elko, you can experience the latest and most exciting gaming machines. Popular slots include:
Bear Money
Grizzly Gold
Wheel of Fortune
Fishin' Frenzy
Twin Fire
Monkey Business Deluxe
Wolf Legend
Cash Spin
Glory and Britannia
Unfortunately, the casino does not release payback percentages, so it's impossible to know those numbers. However, the Nevada Gaming Commission sets the minimum payback percentage for slot machines at 75%.
Hotel/Resort
If you're planning a trip to this casino and looking for a place to stay, there are plenty of great options. The Red Rock Casino Resort and Spa is a luxurious destination that offers top-notch amenities and a stunning location nestled at the base of the Red Rock Mountains.
For a more affordable option, the Boulder Station Hotel and Casino has everything you need for a comfortable stay, including multiple dining options and a 24-hour fitness center.
And for those who want to stay close to all the action, the Maverick Hotel and Casino by Red Lion Hotels is located just steps away from the casino floor and offers comfortable rooms at a great value. No matter which hotel you choose, you will have a fantastic time at this casino.
Restaurants & Buffets
If you're looking for great dining options during your trip to this casino, then you're in luck. Two outstanding restaurants on the property will leave you satisfied and eager for more.
First, head over to Wingers Restaurant, where you can indulge in classic American dishes with a twist. Their famous sticky fingers, wings, and juicy burgers are sure to please, not to mention their refreshing beverages and delightful desserts.
Next, for a more upscale dining experience, head to The Whiskey Room, where you can enjoy a variety of delicious steaks, seafood, and pasta dishes paired with an impressive collection of whiskey and other spirits.
Whether you're a foodie or just looking for a great meal, these two restaurants are a must-try when visiting this casino.
Pools
While this casino has no swimming pools on-site, don't worry, as there are still plenty of options for swimming and lounging in the sun nearby. Just a short drive away, you'll find several hotels and resorts that offer amazing pools to their guests, some even open to the public.
And if you're looking for something a little more adventurous, why not take a day trip to one of Nevada's many beautiful natural hot springs? No matter your preference, you can still enjoy a refreshing dip during your stay in Nevada.
Roadhouse Casino, Elko, NV FAQ
Does Roadhouse Casino Have A Sportsbook?
Unfortunately, this casino does not have a sportsbook. However, there are off-site establishments near the casino that offer sports services. Additionally, you can take advantage of online sportsbooks in Nevada to place your bets.
Is Poker Available At Roadhouse Casino?
No, there are no live table games or poker available at this casino. They only offer slot machines and video gaming machines. However, several off-site casinos in the area do offer a variety of table games and live poker.
What Are The Age Requirements For Gambling At Roadhouse Casino?
The legal gambling age in Nevada is 21 years old. At this casino, all guests must be at least 21 to enter the casino and play any of the games. Additionally, all guests will be to provide a valid ID or passport for purposes.
Does Roadhouse Casino Have An Online Casino?
No, there are no online casino games associated with this establishment. However, Nevada does offer a variety of legal and licensed online casinos for residents to play at.
Additionally, many off-site establishments near this casino also have an online presence where players can access their gaming services remotely.
Is There An Roadhouse Casino App?
No, they do not currently have a mobile app. However, you can access their website on any mobile device to get more information about the casino and its offerings. They also have a Facebook page that you can follow for the latest news and updates.
What Is The Dress Code At Roadhouse Casino?
The dress code at this casino is casual. However, they ask guests to refrain from wearing swimwear and offensive clothing. Additionally, all guests must remove hats or other headgear while in the gaming area.
Is There An Airport Shuttle Available From Roadhouse Casino?
No, there is no airport shuttle service provided by this casino. However, many local taxi companies offer services to and from the nearby airports. Additionally, you can rent a car from one of the rental locations near the casino for easy access to transportation during your stay.
What Is The Smoking Policy At Roadhouse Casino?
Smoking is allowed at this casino, but only in designated areas. Additionally, all guests must be 21 or older to smoke or vape on the premises and must follow local regulations when doing so. Smoking is not permitted inside the gaming area of the casino.
What Is The Pet Policy At Roadhouse Casino?
Unfortunately, pets are not allowed inside the casino. However, service animals that are required for disabilities are permitted on the premises. Pets must also be kept in a secure carrier if they accompany guests during their visit.
Is Wifi Available At Roadhouse Casino?
No, there is no complimentary wifi available at this casino. However, several local businesses in the area offer free wifi to their customers. Additionally, you can purchase an internet plan through a local provider to access wifi during your stay.
What Is The Cancellation Policy For Roadhouse Casino?
As there is no hotel attached to this casino, they do not have a cancellation policy. However, for special events or packages, you may need to contact the casino directly for more information.
Additionally, most of the off-site casinos in the area have cancellation policies that you can review before making your reservation.
Conclusion
This casino is a great option for slot and video game players looking for a fun and entertaining time. As there are no live table games or poker available, you will have to visit one of the off-site casinos in the area if that's what you're looking for.
Take note of all their other policies and offerings, such as the age requirements, dress code, smoking policy, pet policy and wifi availability. With all that in mind, you'll be ready to have a great time at Roadhouse Casino!