Dakota Connection Casino Sisseton
Address: 46102 SD-10, Sisseton, SD 57262
Phone Number: +1 605-698-4273
Website: www.dakotaconnection.com
Hours: Dakota Connection Casino is open Monday 8 am – 2 am, Tuesday 8 am – 2 am, Wednesday 8 am – 2 am, Thursday 8 am – 2 am, Friday 8 am – 2 am, Saturday 8 am – 2 am, Sunday 8 am – 2 am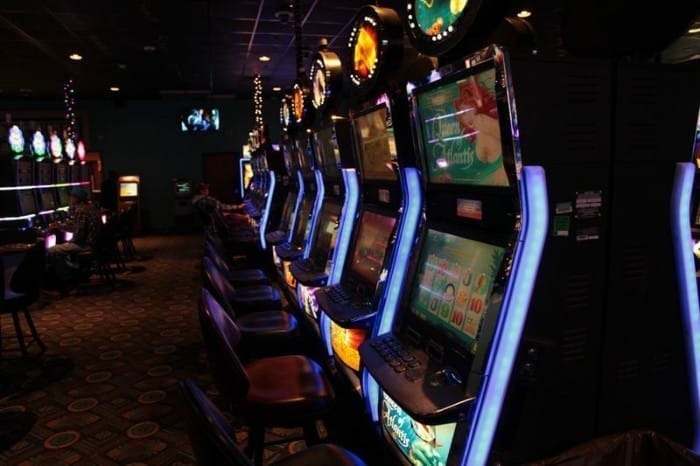 Dakota Connection Casino is owned and operated by the Sisseton Wahpeton Oyate of the Lake Traverse Reservation. The property opened its doors in 1995 as a gaming facility on tribal land.
Today, the casino offers over 190 slots and electronic table games. In addition to electronic gaming, they also have a bingo hall where visitors can enjoy their favorite game. The casino also offers several promotions and entertainment events throughout the year.
And if you are looking for a way to bet on your favorite sports, the property offers a sportsbook where you can place bets on various professional and collegiate teams.
For anyone looking for a place to eat or relax, The Crossroads Restaurant is located within the casino. The restaurant serves various food, including seafood, burgers and sandwiches. The lounge offers live music on weekends and drinks specials throughout the week.
This casino strives to provide an enjoyable experience to all its guests by offering excellent customer service and a great selection of games. So if you want a place to try your luck or have fun, this is the perfect destination.
According to popular review sites, guests rate this casino highly. On Google Reviews, the casino has a 4.7 out of 5-star rating with over 800 reviews. On Tripadvisor, the casino is rated 4 out of 5 stars from 46 reviews.
One guest stated, "I had a great time at Dakota Connection Casino. The staff was friendly and helpful, and the machines were fun to play with. I definitely recommend it."
(Related reading: South Dakota casinos)
Gaming
The casino offers slot and video machines, ranging from penny slots to high-limit games. From classic reels to the latest video slots, guests can find all their favorite games.
Table Games
This casino offers a wide variety of slots and video games for each gambler to have an enjoyable experience. Though you won't find table games like Poker or Blackjack at this casino, you'll have plenty of slots to choose from.
So if you're looking for an exciting and rewarding gambling adventure, a trip to this casino in South Dakota might be just what you need.
Slots
If you asked any frequent visitor to this casino, chances are they'd be able to name a few of the most popular slot machines.
Slot fans love Double Diamond for its classic design and incredibly generous payouts, while Sizzler 7 is known for its huge 50-line combinations and a uniquely fast-paced bonus round.
Genie's Riches enchants players with its magical-themed bonus games and enchanting 3d graphics, and Jaguar Mist really makes an entrance with its spectacularly designed jungle theme, complete with wild Indio symbols.
Kitty Glitter is a classic pick amongst newer, more modern slots, featuring 30 ways to win and delightful symbols such as diamonds and Persian cats.
But no matter your preference, Li'l Red should be everyone's go-to – it features multiple bonus rounds that guarantee winnings every time.
According to South Dakota state laws, all slot machines in the state must have a minimum theoretical return of 80%. So even if this casino does not publish its specific payback percentages, you can rest assured that all their slot machines are fair and offer good returns.
Hotel/Resort
Looking for somewhere to rest your head after a fun night at this casino? Although the casino itself doesn't offer overnight accommodation, there are plenty of nearby options for you to choose from.
The Super 8 by Wyndham Sisseton is a fantastic option, located just 6 minutes from this casino and providing comfortable rooms with all the essential amenities.
Alternatively, I-29 Motel in Watertown or Royal River Casino & Hotel in Fort Thompson could be great places for an overnight stay.
For a luxurious getaway with added gaming fun, look no further than Dakota Sioux Casino & Hotel – less than an hour away and sure to be the perfect escape for your next trip.
Restaurants & Buffets
This casino in South Dakota has a great selection of restaurants that are sure to please any palate. While there is no buffet option, they have The Crossroads Restaurant, which offers breakfast, lunch and dinner options seven days a week.
Whether you want a classic American meal or a complete Native American feast, you'll find it here. From juicy burgers and savory sandwiches to delicious prime rib and steak dinners, you can't go wrong at The Crossroads Restaurant.
Pools
This casino is a premier destination for gaming and entertainment. While no pools are on the casino property, you can explore nearby places to cool down. South Dakota has several family-friendly water parks with thrilling slides and activities for every age.
Whether splashing around or relaxing by the lake, there's something special and fun awaiting those who choose to explore what South Dakota has to offer.
Dakota Connection Casino, Sisseton, SD FAQ
Does Dakota Connection Casino Have A Sportsbook?
Yes, the casino does have Dakota Nation Sportsbook, which is operated by the Sisseton Wahpeton Oyate tribe. From professional football to college basketball, there are plenty of options for sports betting here.
Is Poker Available At Dakota Connection?
No, this casino does not offer any type of poker room or table games. However, there are some video poker machines available in the slots area. With video poker, you can enjoy the strategic gameplay of classic five-card draw poker with various pay tables.
What Are The Age Requirements For Gambling At Dakota Connection Casino?
The legal gambling age at this casino is 21. All players must present valid photo identification upon entering the property to prove they are of legal age. Additionally, all patrons must be guests of the casino to gamble.
Does Dakota Connection Have An Online Casino?
No, this establishment does not offer an online casino. All gaming must be done in person at the property. There is no mobile or online version available for this casino.
However, with their offerings of slots and table games, you can bet that the real-life experience at this casino will be just as exciting – if not more so – than any online version.
Is There An Dakota Connection Casino App?
No, this casino does not have an app. If you want to stay up-to-date on the latest promotions, news and events taking place at the casino, make sure to check their website or social media pages. You can also sign up for their email newsletter for exclusive offers and discounts.
What Is The Dress Code At Dakota Connection?
The dress code at the casino is smart casual. This means no tank tops, ripped jeans, flip-flops or other overly casual attire. For special events and promotions, more formal attire may be required. Also, avoid wearing clothing that may be offensive or display any logos or messages.
Is There An Airport Shuttle Available From Dakota Connection Casino?
No, this casino does not offer an airport shuttle service. However, you can easily find a taxi or rideshare service to take you to and from the casino. Additionally, if you're looking for a more luxurious transportation option, there are limousine and private car services available in the area.
What Is The Smoking Policy At Dakota Connection?
You may need to step outside of the casino if you need a cigarette or cigar. This establishment does not allow smoking inside, and all smoking is prohibited around gaming areas. There are designated outdoor smoking areas available for those who need to take a break from the action.
What Is The Pet Policy At Dakota Connection Casino?
Sadly, no animals are allowed inside the casino or on its grounds. But if you need to bring a service animal, make sure to have the proper documentation.
Additionally, if you are traveling with pets, there are pet-friendly hotels nearby that allow four-legged guests. Make sure to do your research ahead of time.
Is Wifi Available At Dakota Connection?
You may need to bring a hotspot or connect to your mobile data for internet access. The casino does not offer any complimentary wifi services. A mobile hotspot is also a great option if you need to stay connected while on the go.
What Is The Cancellation Policy For Dakota Connection Casino?
As there is no need for a reservation on their gaming floor, nor there is a hotel onsite, there is no cancellation policy in place. All guests can freely enter and leave at their own discretion.
However, if you plan to attend an event or promotion, make sure to check the specific rules and regulations of that particular event before attending.
Conclusion
Dakota Connection Casino offers an exciting and diverse gaming experience for players of any level. Make sure to follow the dress code, smoking policy, and age requirements for a safe and enjoyable experience.
So if you find yourself looking for a great time in the area, make sure to check out this casino and take advantage of all it has to offer. With its thrilling games, amazing promotions, and friendly staff, you just might find yourself coming back again.