Mr. Z's Casino, Pullman
Address: 780 SE Bishop Blvd #5510, Pullman, WA 99163
Phone Number: +1 509-592-4957
Website: https://zeppoz.com/casino/
Hours: Sunday to Thursday, 4 pm-10 pm. Friday and Saturday, 4 pm-11 pm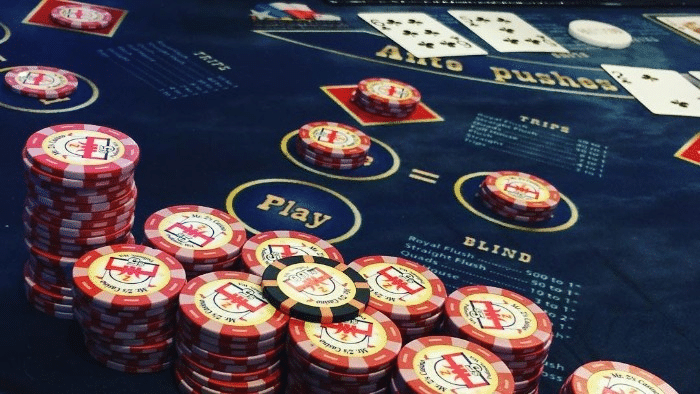 Mr. Z's Casino in Pullman, Washington, has a rich history dating back to its establishment in the early 1990s. The casino was first opened as a small gaming facility, but it quickly grew in popularity among locals and tourists alike.
Over the years, Mr. Z's Casino has undergone several renovations and expansions, including the addition of a bar and grill, bowling alley, and arcade. Today, the casino boasts a sprawling gaming floor with a wide range of table games and slot machines.
But Mr. Z's Casino is more than just a place to gamble. It has become a staple of the Pullman community, hosting charity events, live music performances, and other special events throughout the year.
In addition to its entertainment offerings, Mr. Z's Casino has also played a key role in the economic development of Pullman. The casino employs hundreds of people from the local area, providing much-needed jobs and contributing to the overall growth of the community.
Despite its many changes over the years, Mr. Z's Casino remains committed to providing a fun and exciting gaming experience for all who visit. Whether you're a seasoned gambler or just looking for a night out with friends, this beloved Pullman institution is sure to deliver.
Guests rate Mr. Z's Casino 4.6 stars on Google Reviews, citing its friendly staff and great atmosphere as the primary reasons for their positive experience.
(Related reading: Washington casinos)
Gaming
This casino has a vast gaming floor and offers a variety of table games and slot machines on offer to its guests.
Table Games
If you're looking for a fun night out and want to try your luck at some table games, this casino has got you covered.
With a variety of games to choose from, you're sure to find one that suits your fancy. Blackjack is a classic game that's easy to learn and fun to play, while Spanish 21 adds a little twist to the standard game.
Those who are into poker will appreciate Ultimate Texas Hold'em, and Fortune Pai-Gow Poker with a progressive jackpot is perfect for those who like a chance at a big payout.
No matter what game you choose, you'll be surrounded by friendly dealers who are happy to help you learn the ropes.
This casino has a variety of table game minimums, depending on the game and time of day. For example, Blackjack tables usually have a $5 minimum during off-peak hours and increase to $15 or higher during peak times.
Similarly, poker tournaments can range from as little as a $25 entry fee to hundreds of dollars, depending on the stakes and prize pool.
Slots
There are hundreds of slots available at this location. Popular slots at the casino include a mix of classic three-reel games and modern video slots. You'll find popular titles such as:
Wheel of Fortune
Quick Hits
Zeus III
Guns N' Roses
Fire Ball Fury
Big Bass
For those who like to play with a higher limit, there are also high-stakes games such as Double Diamond and Blazing 7s.
The casino also features progressive slots with huge jackpots, making it the perfect spot for anyone hoping to hit the big time.
This casino has not made its payback percentage available to the public. However, the state of Washington does note that all casinos must have a minimum payback percentage of 75%.
Hotel & Resort
This casino doesn't have a hotel. However, there are some fantastic accommodations nearby. Some of the best hotels close to the casino are:
Holiday Inn Express
Quality Inn Express
Courtyard by Mariott Pullman
Hotel McCoy
Restaurants & Buffets
This lively hangout is known for its casual atmosphere and delicious food. Whether you're in the mood for a juicy burger or a mouthwatering steak, you'll find something to satisfy your hunger.
In addition to the food, the Bar & Grill also boasts a wide selection of beers, wines, and cocktails, making it the perfect spot to unwind and have a drink with friends.
Plus, with convenient hours and a central location, Mr. Z's is an excellent choice for any occasion, from a date night to a casual dinner with family.
Pools
There is no pool available at this casino. However, many of the nearby hotels have pools, spas, and relaxation facilities available. This includes hot tubs and steam rooms.
Mr. Z's Casino, Pullman, WA FAQ
Does Mr. Z's Casino, Pullman, Have A Sportsbook?
If you're searching for a sportsbook to place some bets on your favorite teams and players, unfortunately, this casino isn't the right spot.
The casino offers a variety of slot machines and table games, along with fantastic food and drinks, but no sports betting.
So, while you won't find a sportsbook at this location, you can still enjoy plenty of gaming fun and entertainment during your visit.
Is Poker Available At Mr. Z's Casino?
When it comes to the games offered at this casino, unfortunately, poker does not make the list. While the casino does offer a variety of popular games, such as blackjack and roulette, poker enthusiasts will have to search for their fix elsewhere.
While poker may not be an option, the excitement of the casino floor is sure to keep you entertained.
What Are The Age Requirements For Gambling At Mr. Z's Casino, Pullman?
The casino is a popular destination for those looking to try their luck at the casino. If you are eager to visit, it's important to know the age requirements before you make your way over.
The minimum age for gambling at the casino is 21 years old. This age requirement is strictly enforced, so bring a valid form of identification with you.
From slot machines to table games, there's something for everyone at this casino, but it's always important to gamble responsibly.
Does Mr. Z's Have An Online Casino?
If you're a fan of casino games, you might be wondering if this casino has an online counterpart. While it doesn't currently offer an online casino, they do have a fantastic selection of games available in its brick-and-mortar location.
From slot machines to table games, there's something for everyone. Plus, their friendly staff and welcoming atmosphere make every visit an enjoyable experience.
Is There An Mr. Z's Casino, Pullman?
You may be curious about whether this casino has an app. While there is not currently an app specifically for this casino, there are plenty of ways to stay connected and up-to-date on the latest news and promotions.
You can follow them on social media, sign up for their email newsletter, or even visit their website to learn more about upcoming events and special offers.
What Is The Dress Code At Mr. Z's Casino?
To ensure everyone's comfort and safety, there are certain dress codes enforced at this casino. The dress code is casual, but no offensive clothing or footwear is allowed.
It's important to remember that the dress code is enforced to provide a pleasant atmosphere for all customers. So be sure to take the time to check out their specific policies before you visit.
Is There An Airport Shuttle Available From Mr. Z's Casino, Pullman?
No, there is not an airport shuttle available from this casino. However, the hotel does offer a complimentary shuttle service to select nearby attractions and businesses.
If you are arriving by plane, it's best to check with your airline for any transportation options they may provide or simply take a taxi or rideshare service.
What Is The Smoking Policy At Mr. Z's?
This casino offers a smoke-free environment, so unfortunately, smoking is not allowed. However, they have amenities to ensure everyone's comfort while playing their favorite games. The casino has designated areas for smokers.
What Is The Pet Policy At Mr. Z's Casino, Pullman?
At this casino, pets are not allowed on the premises. This is to ensure the safety and comfort of all guests. However, service animals are allowed in the casino.
If you plan to bring a pet along for your visit, please be aware that there may be additional fees when checking into hotels in the area.
Is Wifi Available At Mr. Z's Casino, Pullman?
Yes, the casino offers complimentary Wi-Fi to all guests. You can easily connect your device and start playing your favorite games without worrying about internet access.
The Wi-Fi is reliable and secure, so you don't have to worry about any interruptions or data breaches as you enjoy yourself at the casino.
What Is The Cancellation Policy For Mr. Z's Casino?
There is no cancellation policy at this casino, as there is no hotel on-site.
Conclusion
Mr. Z's Casino, Pullman, offers an exciting and entertaining experience for all of its customers. With plenty of games, a friendly staff, and a relaxed atmosphere, it's the perfect place to test your luck. The minimum age requirement is 21 years old, and guests should dress in casual clothing.
Pets are not allowed on the premises, but service animals are welcome. The casino also offers complimentary Wi-Fi and a shuttle service to nearby attractions. So if you're looking for a great night out, be sure to visit Mr. Z's Casino.