Roxy's Casino Seattle
Address: 2823 SW Roxbury St, Seattle, WA 98126
Phone Number: +1 206-935-7400
Website: www.roxburylanes.com
Hours: Roxy's Casino is open Monday 6 AM – 2 AM, Tuesday 6 AM – 2 AM, Wednesday 6 AM – 2 AM, Thursday 6 AM – 2 AM, Friday 6 AM – 2 AM, Saturday 6 AM – 2 AM, Sunday 6 AM – 2 AM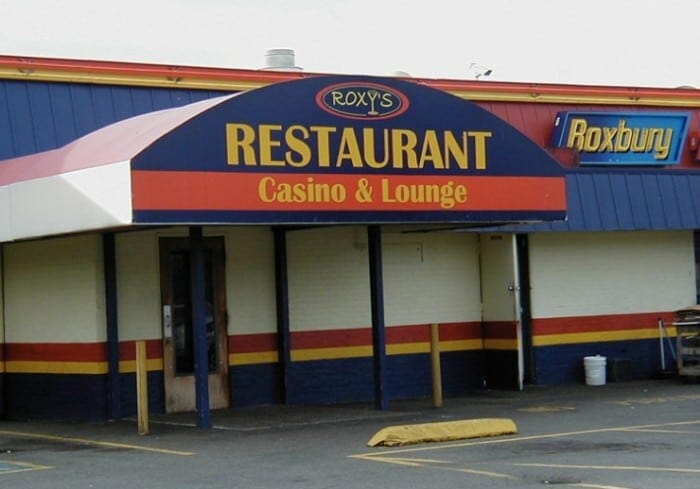 Roxy's Casino has been a part of the Seattle community since 2004. It was founded by local entrepreneurs who wanted to bring the fun and excitement of Las Vegas-style gaming to their hometown.
The casino features many card games ranging from blackjack and poker. Plus, with promotions and tournaments every day, this casino provides plenty of action and excitement. And they also have a bowling alley for anyone looking for an additional activity.
They also have a bar and grill that serves American and Mexican cuisine. Enjoy their signature margaritas, craft beers, and classic cocktails. The bar and grill also offer special happy hour events throughout the week.
With excellent customer service, great activities, and plenty of games, this casino has become a popular destination for locals wanting to experience a little of Vegas in their backyard.
On popular reviews like Yelp, TripAdvisor, and Google Reviews, this casino has an average rating of 4 out of 5 stars. One guest said, "Roxy's Casino has everything you need for a night out. Good food, great atmosphere, and plenty of gaming options."
Another said, "Great service. The staff is really friendly and helpful. And they have a great selection of games. It's definitely worth checking out!"
(Related reading: Washington casinos)
Gaming
This casino mainly offers card games such as blackjack, poker, and roulette. Slot machines, on the other hand, are not available yet.
Table Games
This casino in Washington offers plenty of exciting and classic table games. Guests can look forward to playing Blackjack, one of the most popular card games – perfect for beginners and seasoned gamblers.
Spanish 21 is a unique variation on blackjack that features slightly different rules and odds, sure to keep you on your toes. Emperor's Challenge Pai Gow is a game made up of both cards and dice that requires strategic planning to win.
If you're into poker, Ultimate Texas Hold'em has you covered – the main difference being that the casino plays against players instead of them playing against each other. Lastly, Omaha is another form of poker differing from traditional Texas Hold'em with its four-hole cards instead of two.
The minimum bets vary depending on the table game. For most tables, the minimum is $5, and this could go higher on high-limit tables. Be sure to speak with the dealers at the casino for more information about the specific minimums.
Slots
This casino is a great place for card game enthusiasts, but unfortunately, there are no slot machines available yet. If you wish to play slots, you should visit another casino in Seattle.
However, if live card games are your thing, it is the perfect spot. With its friendly staff, exciting tournaments and promotions, along with great food and drinks – you won't be disappointed. Make sure to check out this popular casino when visiting Seattle.
Hotel/Resort
This casino is a great place to visit for a gaming night but does not offer hotel or resort accommodations. If you are looking for lodging in Seattle, there are plenty of nearby hotels and resorts available to choose from.
The Grove West Seattle Inn, Rodeway Inn, and Days Inn by Wyndham Seattle South Tukwila are all just minutes away and provide comfort, convenience and affordability for your stay.
So whether you plan an extended visit or just a quick excursion to experience the thrills of the casino – these hotels offer it all.
Restaurants & Buffets
Located in the heart of Washington, this casino provides visitors with an enjoyable gaming experience and the perfect atmosphere.
But it doesn't stop there – it also houses Roxbury Lanes Bar and Grill. With American-style cuisine and a full bar, you'll surely find something that pleases everyone at your party. The restaurant is open until midnight on weekends so that you can enjoy a meal after a night at the casino.
For patrons looking for an unbeatable dining experience plus an exciting night out, Roxbury Lanes Bar and Grill is the place to go.
Pools
If you're looking for a fun night out, consider this casino. With all of the excitement, energy and entertainment that comes with a casino, there's never a dull moment. Whether you like blackjack or more classic games like poker, they've got it all here.
And while there may not be swimming pools onsite, there are plenty of luxurious amenities tucked away stories above the bustling casino floor. With promotions and tournaments, there's always something new to experience.
Roxy's Casino, Seattle, WA FAQ
Does Roxy's Casino Have A Sportsbook?
Unfortunately, this casino does not currently offer a sportsbook for guests. If you are looking for a place to bet on sports in Seattle, other options are available. You can check out the local casinos and search online for the best fit for your needs.
Is Poker Available At Roxy's Casino?
Yes, this casino offers poker for its guests. There are regular tournaments and promotions available, as well as a variety of table games for all skill levels. This casino is the perfect place to enjoy an exciting poker night with friends or family.
What Are The Age Requirements For Gambling At Roxy's Casino?
The legal age for gambling in Washington is 21 years old. All guests must present a valid ID when check-in in to verify their age. Failure to do so will result in refusal of entry or removal from the premises, so make sure to bring a valid ID when visiting.
Does Roxy's Casino Have An Online Casino?
No, this casino does not have an online casino. However, there are plenty of other casinos in the area that offer a variety of online games and virtual slots. The best way to find them is by researching online or asking around at local gaming establishments.
Is There An Roxy's Casino App?
No, they do not have an app, but they offer a mobile-friendly website with all their promotions and tournament information. You can also check out their social media pages for updates on upcoming events and specials.
What Is The Dress Code At Roxy's Casino?
The dress code at this casino is casual. Guests are asked to dress appropriately for the event or time of day, but there is no strict policy in place. However, visitors may be refused entry if they are deemed to wear inappropriate clothing or accessories.
Is There An Airport Shuttle Available From Roxy's Casino?
No, this casino does not offer an airport shuttle service. However, there are plenty of transportation options available in the area that can take you to and from the airport. Public buses, taxi services, and ride-share programs like Uber or Lyft are great ways to get around.
What Is The Smoking Policy At Roxy's Casino?
Roxy's Casino is a smoke-free facility. There are designated areas outside the casino for smoking, and all guests must obey the posted no-smoking signs. Failure to do so may result in removal from the premises or disciplinary action.
What Is The Pet Policy At Roxy's Casino?
Unfortunately, pets are not allowed at this casino. Guests with service animals must provide appropriate documentation and adhere to the establishment's rules. Any animal that is deemed disruptive or unsafe will be escorted off the premises.
Is Wifi Available At Roxy's Casino?
This information is not currently available. However, you can check with the hotel or other nearby establishments to see if they offer WiFi. You may also access free public networks while in the area. And carrying an external hotspot is always a good option if you need internet access.
What Is The Cancellation Policy For Roxy's Casino?
The cancellation policy may differ based on the event or promotion you've reserved because there is no hotel available on the premises. For details on canceling your reservation, it is recommended that you contact their reservations team directly.
Conclusion
Now that you know all the essential information about this casino in Seattle, it's time to plan your visit. From blackjack and poker to special events and tournaments, there's always something new to experience.
So if you're looking for a night of fun and excitement, Roxy's Casino will provide it all. With its convenient location, top-notch entertainment, and excellent customer service, it's the perfect destination to relax and let loose.