Wild Goose Casino Ellensburg
Address: 1600 Currier St, Ellensburg, WA 98926
Phone Number: +1 509-925-5825
Website: www.wildgoosecasino.com
Hours: Wild Goose Casino is open Wednesday 3 PM – 3 AM, Thursday 3 PM – 3 AM, Friday 3 PM – 3 AM, Saturday 3 PM – 3 AM, Sunday 3 PM – 3 AM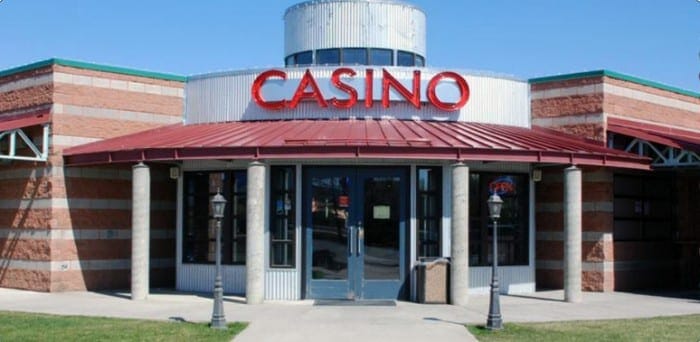 Wild Goose Casino Ellensburg opened its doors in April 2008 and has served the Kittitas Valley ever since. It is owned by Ellensburg Gaming Inc. and is located in the heart of downtown Ellensburg.
The casino offers a full selection of table games that offers blackjack and poker variations, along with multiple promotions and tournaments for players. They also have an onsite grill and bar that serves drinks and food.
For those looking to get away, the casino offers daily promotions and discounts on food and drinks. They also offer a rewards program that allows guests to earn points and receive special discounts.
This casino is dedicated to providing an enjoyable experience for visitors of all types, whether they are looking for some fun gaming or just a night on the town. If you're looking for a great night out in Ellensburg, this casino is the perfect destination.
On several review sites such as TripAdvisor and Google Reviews, this casino is generally rated highly, with a 4.5 out of 5-star rating from over 300 reviews. One guest said, "Great place for a night out – good food, great atmosphere and knowledgeable staff."
Another commented, "I love this casino. Everything is so clean, and the employees are all very friendly. It's the perfect place to spend an evening."
(Related reading: Washington casinos)
Gaming
The casino offers multiple live gaming tables featuring games like blackjack, poker and more. Some promotions and tournaments change regularly.
Table Games
This casino offers a wide selection of table games to choose from. Players can enjoy the excitement of High Card Flush, where a seven-card hand must beat the dealer's hand. Three Card Poker is another popular option, requiring strategy and luck to win big.
For those looking for a unique twist, Player's Edge 21 adds a thrilling bonus feature to the classic blackjack game. WPT Heads Up Hold'Em pits players against each other and the dealer, offering a fast-paced and exciting experience.
Finally, Match The Dealer allows players to bet on whether their cards will match the dealer's up card. This casino offers a minimum of $5 for most table games. High-limit tables are also available with a minimum bet of $50 or higher.
Slots
If you're on the hunt for popular slot machines at this casino, unfortunately, you won't find any. However, don't let that discourage you from visiting. This casino offers a variety of live table games that are sure to keep you entertained for hours.
Plus, the friendly and helpful staff are always on hand to assist you and make your experience at this casino unforgettable. So, gather your friends and head to this casino for a night of excitement and fun.
Hotel/Resort
If you're planning on visiting this casino in Washington State, you may be wondering where to stay nearby. While there isn't a hotel attached to the casino property, fear not, as there are plenty of comfortable options just a short drive away.
The Econo Lodge, Hampton Inn, and Holiday Inn Express are all conveniently located and offer a range of amenities to make your stay enjoyable. Whether you're looking for a budget-friendly option or a more luxurious experience, there's a hotel nearby that's sure to meet your needs.
Restaurants & Buffets
There is no buffet offered at this casino. However, there is an onsite grill and bar that serves delicious food and drinks.
The Wild Goose Grill has an extensive menu that features everything from classic breakfast dishes to mouth-watering burgers and sandwiches; there's something for everyone here.
They also offer great entrees like steak, seafood, and pasta dishes, so whether you're in the mood for comfort food or something fancier, you'll find it at the Wild Goose Grill.
And with daily specials and happy hour deals, this is a great spot to grab a meal with friends or family at a reasonable price. Plus, the friendly and attentive staff will ensure that your dining experience is top-notch.
Pools
While this casino may lack onsite swimming pools, there are still many ways to beat the heat and have a great time. From non-stop gaming to delicious dining options, there's something for everyone here.
Plus, with so many beautiful lakes and natural swimming holes in the area, you can still take a refreshing dip while enjoying the stunning scenery.
Don't let the lack of a pool keep you from experiencing all the excitement and natural beauty that this casino and the surrounding area have to offer.
Wild Goose Casino, Ellensburg, WA FAQ
Does Wild Goose Casino Have A Sportsbook?
No, this casino does not have an onsite sportsbook. However, they do offer daily promotions and contests that allow players to win prizes and bonus rewards for their games.
Additionally, the casino is located near several other casinos and sportsbooks that offer a wide range of betting options. So those looking to bet on their favorite teams can still do so nearby.
Is Poker Available At Wild Goose?
Yes, this casino does offer poker. The poker room features various cash game and tournament options, including Texas Hold'em and 3-Card Poker. Plus, they offer daily tournaments with generous prize pools to give you even more chances of winning big.
What Are The Age Requirements For Gambling At Wild Goose Casino?
To gamble at this casino, you must be 21 or older. ID will be required upon entering the property, so make sure you have a valid form of identification with you. Additionally, younger visitors are allowed on the casino floor when accompanied by an adult over 21.
Does Wild Goose Have An Online Casino?
No, this casino does not currently offer an online casino. Their games are only available in person at the casino. However, if you're looking for a great online gaming experience, there are plenty of other casinos and websites that offer the same games and bonuses as this casino.
Is There An Wild Goose App?
No, this casino does not have an app. However, you can stay updated with the casino's latest promotions and news by visiting their website or following them on social media. This is a great way to stay in the loop about upcoming events, tournaments, and more.
What Is The Dress Code At Wild Goose Casino?
The dress code at this casino is pretty casual. However, they ask you to refrain from wearing tank tops and beachwear. This helps ensure everyone is comfortable and respectful while on the property.
Is There An Airport Shuttle Available From Wild Goose?
No, this casino does not currently offer an airport shuttle. However, there are plenty of taxi, rideshare, and car rental options available to get you to and from the casino. Additionally, if you're driving yourself, there is free parking onsite.
What Is The Smoking Policy At Wild Goose Casino?
There are designated outdoor smoking areas at this casino. For the comfort of all guests, indoor smoking is not allowed. Additionally, e-cigarettes are also only permitted in designated outdoor areas.
What Is The Pet Policy At Wild Goose?
At the moment, only service animals are allowed on the property. All other pets must be left at home or in a pet-friendly hotel nearby. Bring proper documentation for your service animal when visiting the casino.
Is Wifi Available At Wild Goose Casino?
Unfortunately, guests might need to bring a mobile hotspot or purchase a local SIM card, as this casino does not offer wifi access. However, most data plans will work here, so you can stay connected while playing your favorite games.
What Is The Cancellation Policy For Wild Goose Casino, WA?
Since there is no onsite hotel at this casino, cancellation policies are not applicable. However, if you have booked a hotel room nearby, check their cancellation policies before making any reservations.
Conclusion
This casino is an excellent place for anyone looking for a fun and exciting gaming experience. With daily promotions, tournaments, and other contests, you'll have plenty of chances to win big at this popular casino.
Make sure to remember all their policies before you go, including the age limit and dress code. So start planning your next visit to Wild Goose Casino in Washington today! And don't forget to bring your identification and good luck charms.