St Croix Casino Turtle Lake
Address: 777 US-8, Turtle Lake, WI 54889
Phone Number: +1 800-846-8946
Website: www.stcroix-casinos.com/hotels/turtlelake
Hours: St Croix Casino Turtle Lake is open Monday 7am to 3am, Tuesday 7am to 3am, Wednesday 7am to 3am, Thursday 7am to 3am, Friday 7am to 3am, Saturday 7am to 3am, Sunday 7am to 3am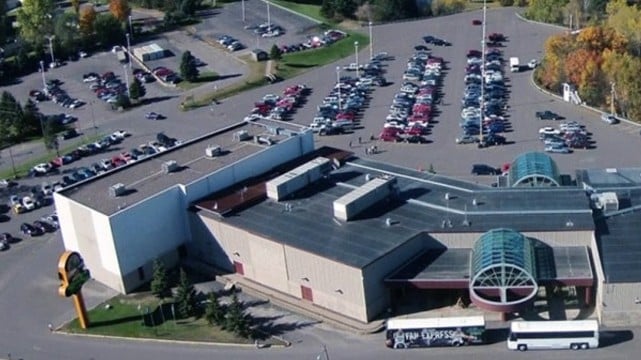 The St Croix Casino Turtle Lake has a rich history in Wisconsin and the Chippewa Valley. The casino opened in 1980 and was renovated numerous times to become the full-fledged gaming establishment it is today.
Their gaming floor features multiple live gaming tables, with games ranging from blackjack and roulette to craps and more. They also have various slot machines, from classic slots to the latest video games.
Their hotel offers comfortable accommodations and amenities, such as an indoor heated pool and an RV park. The hotel is also located near various shopping centers and attractions, making it the perfect place to stay during a vacation in Wisconsin.
Also, the casino offers guests a variety of delicious dining options, with multiple restaurants open for both lunch and dinner. Their bars feature top-shelf drinks, along with live entertainment and karaoke nights.
In addition to its casino, it also features a wide variety of entertainment shows and special events, including concerts, comedy acts, and live music. So whether you want to hit the tables or take in some great entertainment, this casino has you covered.
On review websites such as TripAdvisor and Google Reviews, this casino has received an average rating of 4 stars out of 5. One guest said, "This was a great place to stay; the hotel was clean and comfortable. The casino had plenty of good food and drinks, as well as an amazing atmosphere."
Another guest commented, "The staff was friendly and helpful. The atmosphere inside the casino was very lively and fun. Good variety of games to choose from as well. Would recommend it."
(Related reading: Wisconsin casinos)
Gaming
Their casino has live table gaming, including blackjack, craps, roulette and more. They don't have any slot machines, but they do offer a wide variety of rewards and promotions.
Table Games
Are you looking for exciting table game action while visiting this casino? Look no further, as they have a selection of classic games sure to get your heart racing. If you're a fan of 21, check out their blackjack tables and put your skills to the test.
Feeling lucky? Then try your hand at the spinning roulette wheel or roll the dice at their craps tables. And for those who prefer a bit of socializing while they play, their live poker games offer the perfect opportunity to chat with fellow players while you try to outsmart the dealer.
The minimums for their table games vary depending on the game you are playing. Typically, the minimum bet on most tables is $5, but some games may have higher minimums than others.
Slots
This casino offers a wide selection of classic slot machines and video slots. The most popular games include:
The Green Machine
Coyote Moon
Volcanic Rock Fire
Triple Cash
The Simpsons
Lightning Link
Buffalo Gold Slot Machine
Fishing Bob
This casino adheres to the Wisconsin Gaming Commission guidelines, which set the minimum payback percentage for slot machines at 80%. This means that, on average, for every $100 you wager, you can expect to receive at least $80 back in winnings.
Hotel/Resort
This casino also has a hotel that offers comfortable accommodations and amenities. This hotel offers comfortable and modern accommodations, including both Standard Rooms and Suites, ensuring that guests can choose the accommodation that best suits their needs and budget.
Each room features a variety of amenities, such as free Wi-Fi, a flat-screen TV, and an in-room coffee maker. Additionally, guests can expect a variety of on-site amenities, such as:
Internet access
Parking on site
24-hour front desk
Meeting rooms
Free shuttle
Indoor pool
An RV park
Live entertainment
A sportsbook
Onsite restaurants and bars
The prices vary depending on the type of room and season, but a standard room typically starts from $99, excluding taxes and fees. Visit the casino's website for information on special offers and promotions.
Check-in time at St Croix Casino Turtle Lake is 4:00 pm
Check-out time at St Croix Casino Turtle Lake is 11:00 am
Restaurants & Buffets
If you're hankering for a bite to eat at this casino in Wisconsin, don't worry – even though there's no buffet, there are still some great dining options available. One is the Me-Ki-Noc Restaurant, which serves breakfast, lunch, and dinner.
This eatery specializes in American cuisine, and you can find everything from classic dishes like burgers and sandwiches to unique fares like bison chili or walleye cakes.
If you're looking for a quicker snack, there's also a concession stand that sells items like pizza, nachos, and hot dogs. While a buffet might be nice, these two options should satisfy any craving you have while you're at the casino.
Pools
If you're looking for a fun-filled day in the sun, this casino's swimming pool is a must-visit attraction. Located in Wisconsin, the pool is the perfect spot for guests of all ages and skill levels to take a dip and cool off on a hot summer day.
With crystal-clear water and plenty of chairs for lounging, it's no wonder that the casino's pool is a popular destination for locals and tourists alike.
St Croix Casino Turtle Lake, WI FAQ
Does St Croix Casino Turtle Lake Have A Sportsbook?
Yes, this casino does have a sportsbook. Customers can take advantage of the available betting options, including parlays, teasers, and moneyline wagers, while they watch the latest games and sporting events on the big screen TVs.
Is Poker Available At St Croix Casino Turtle Lake?
Yes, this casino offers poker. Their casino floor features several live poker tables to test your skills against other game players. Whether a beginner or an experienced player, you will find something to suit your needs and skill level.
What Are The Age Requirements For Gambling At St Croix Casino Turtle Lake?
At this casino, customers must be 21 or older to gamble on the casino floor. All guests must present a valid photo ID to access the gaming areas of the casino. Customers under 21 may also be asked to prove they can legally gamble at this casino.
Does St Croix Casino Turtle Lake Have An Online Casino?
No, they do not currently have an online casino. The casino only offers its gaming services on-site at its physical property. They do, however, offer a rewards program that patrons can join and earn points that can be used for discounts and special offers both at the hotel/resort and in the casino.
Is There An St Croix Casino Turtle Lake App?
No, there is no St Croix Casino Turtle Lake app. However, customers can access the casino's website on their mobile device, where they will find a range of information about the property, including promotions, rewards, and more.
What Is The Dress Code At St Croix Casino Turtle Lake?
The dress code at this casino is casual. Shirts and shoes must be worn at all times, and guests should refrain from wearing any clothing with offensive language or graphics. There is no formal dress code, but shorts, jeans, tank tops, and flip-flops are discouraged.
Is There An Airport Shuttle Available From St Croix Casino Turtle Lake?
Yes, they offer an airport shuttle from the casino to the nearby Hayward Regional Airport. The shuttle runs daily and is free for hotel guests. Reservations must be made by contacting the casino directly.
What Is The Smoking Policy At St Croix Casino Turtle Lake?
There are outdoor designated smoking areas at this casino. Within the casino, all indoor spaces are designated as smoke-free zones. Any guests found to violate this policy will be asked to leave and may face a fine.
What Is The Pet Policy At St Croix Casino Turtle Lake?
At the moment, this casino does not allow pets on the property. However, service animals are permitted and must be accompanied by a valid registration card. Guests with service animals must make their needs known before arrival to ensure that proper accommodations can be made.
Is Wifi Available At St Croix Casino Turtle Lake?
Yes, this casino offers complimentary wifi to all guests. Guests must connect their devices to the casino's network and enter the login credentials provided upon check-in. For further assistance, guests can contact the hotel/casino's front desk.
What Is The Cancellation Policy For St Croix Casino Turtle Lake?
The cancellation policy for this casino varies depending on the type of reservation. Guests must cancel their reservation at least 24 hours before arrival. Guests who do not adhere to this policy may be charged a fee. For more information, please get in touch with the casino directly.
Conclusion
This casino is an exciting gaming destination in Wisconsin. Guests can enjoy the casino's wide selection of slot machines and table games, as well as live poker tables. All customers must be 21 or older to enter the gaming areas of the property, and an ID must be presented at check-in.
So whether you're a first-time gambler or an experienced player, St Croix Casino Turtle Lake is the perfect destination for your gaming needs. With its complimentary wifi and a variety of rewards opportunities, this casino is sure to provide customers with an unforgettable experience.