Wind River Hotel & Casino Riverton
Address: 180 Red Wolf Place, Riverton, WY 82501
Phone Number: +1 307-856-3964
Website: www.windriverhotelcasino.com
Hours: Wind River Hotel & Casino is open Monday 7:30 AM – 4 AM, Tuesday 7:30 AM – 4 AM, Wednesday 7:30 AM – 4 AM, Thursday 7:30 AM – 4 AM, Friday 7:30 AM – 4 AM, Saturday 7:30 AM – 4 AM, Sunday 7:30 AM – 4 AM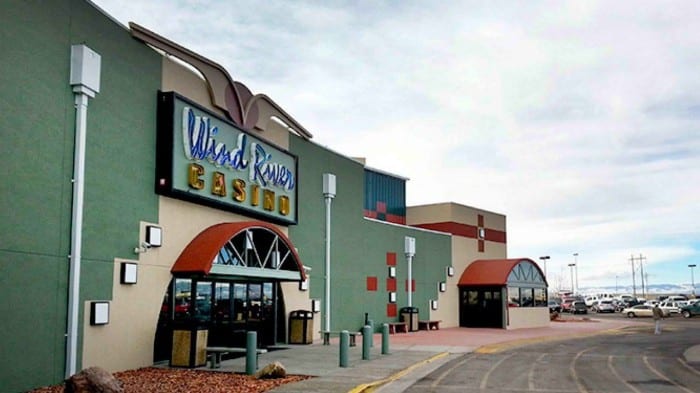 Wind River Hotel & Casino is owned and operated by the Northern Arapaho Tribe of the Wind River Indian Reservation. Established in 2008, this business has been serving the area for decades.
Their gaming floor features more than 800 slot machines and various table games. From classic slots to progressive jackpots and video poker, they have something for everyone. They also host multiple promotions and tournaments throughout the year.
They also offer accommodations from their hotel, from standard to deluxe rooms. And guests may take advantage of the hotel amenities. They also have accommodations fit for RV and bus travelers.
Their dining options range from casual dining to down-home cookin', including a bar and sports grill. For entertainment, they have a state-of-the-art event center with concerts and events for all ages.
With all these features, it's no wonder this casino has become such a popular destination in Wyoming. So if you find yourself in the area, take a chance and make some memories at this casino.
According to popular online review sites, Wind River Hotel & Casino has earned a 4.5/5 rating. One guest said, "The staff was very accommodating and friendly. The rooms were nice, clean and comfortable. We had a great time."
Another guest commented, "The casino was busy with lots of excitement. The gaming floor was large with plenty of machines to choose from."
(Related reading: Wisconsin casinos)
Gaming
Their casino floor features more than 800 slot machines and various table games. Whether you're a beginner or an experienced gambler, they have something for everyone.
Table Games
When it comes to table games, this casino in Wyoming has a lot to offer for players looking for a thrilling experience.
From the excitement of roulette and blackjack to the fast-paced action of craps and Let it Ride, there's something for everyone. If you're looking for a challenge, try your luck at Fortune Pai Gow or test your strategic skills with various poker games.
The table game minimums at this casino depend on the game and day of the week. Generally, the minimums start at $5 and go up to $25.
Slots
The slots at this casino are some of the most popular in Wyoming. From classic 3-reel machines to modern video and progressive jackpot slots, there's something for everyone. Popular slot titles include:
Li'l Red
Colossal Wizards
Spartacus Gladiator of Rome
Queen of the Wild II
Forbidden Dragons
Lazer Lock Ice Sapphire
There is no set pay percentage at this casino. Each machine is individually set with its own payback percentage, so the amount you can win varies from game to game. It's best to check with a customer service representative for more information about specific slot machines.
Hotel/Resort
The hotel at this casino features several comfortable rooms and suites. Each room has a mini-fridge, microwave, and coffee maker.
Room types include:
Standard Rooms – features one king or two queen beds
Suites – features one king bed, a living room, a kitchenette, a jacuzzi tub and a workstation
The hotel also has several amenities and services to make your stay more enjoyable. These include:
Wifi access
Parking on site
24-hour front desk
Daily housekeeping
RV spaces
Live entertainment and shows
Onsite dining options
Meeting rooms
Banquet facilities
Room rates vary by season, availability and special offers. Prices typically start from $153/night plus taxes and additional fees.
Check-in time at Wind River is 4:00 pm
Check-out time at Wind River is 12:00 pm
Restaurants & Buffets
If you are a food lover and happen to be in this casino, then you must check out the restaurants at this popular destination. Red Willow is a great place that offers traditional Native American cuisines blended with modern-day flavors.
With its welcoming ambiance and the amazing smell of roasted bison, Red Willow is the perfect place to enjoy a scrumptious meal with friends and family.
Another restaurant that will delight you is the Buffalo Sportsbook, which is known for its relaxed atmosphere and sports bar vibe, featuring a variety of sports games on multiple screens. This is a great spot to grab a beer and wings while you cheer on your favorite team.
So even if they do not have any buffet restaurants, there is still so much to choose from when you visit this casino hotel.
Pools
While this casino in Wyoming is a fantastic place to stay and play, it's important to note that there are no swimming pools available onsite. While this may be disappointing for some, there are other great ways to enjoy the beauty of Wyoming's rugged landscapes.
You can explore the nearby Wind River Canyon, hike in the nearby Wind River Range, or take in the stunning views of the surrounding mountains. And don't forget about all the exciting activities that the hotel and casino itself have to offer.
Whether you're looking for an exciting casino experience or relaxation, this casino has something to offer everyone. With its great amenities and activities, this casino is sure to make your stay a memorable one.
Wind River Hotel & Casino, Riverton, WY FAQ
Does Wind River Hotel & Casino Have A Sportsbook?
Yes, this casino has a sportsbook. The Buffalo Sportsbook is located in the casino and offers a variety of games on multiple screens. Customers can enjoy delicious food and drinks while cheering on their favorite team.
Is Poker Available At Wind River?
Yes, this casino offers a variety of poker games. The casino floor has multiple poker tables for anyone looking to experience this game. Customers can also join in on tournaments hosted by the casino, which usually offer big prizes and great payouts.
What Are The Age Requirements For Gambling At Wind River Hotel & Casino?
The minimum age for gambling at this casino is 21 years old. All players must present a valid form of identification upon entry. Any player who appears to be under the age of 21 must also provide a secondary form of ID to enter the casino.
Does Wind River Have An Online Casino?
No, they do not have an online casino. However, they offer various slot machines and other games in the physical casino. Customers can also enjoy various entertainment options like live shows and sports viewing at the Buffalo Sportsbook in the hotel.
Is There An Wind River Hotel & Casino App?
No, there is no dedicated app for this casino. Customers can still access the website for information about upcoming events, specials and other details about the hotel.
Their social media channels are also a great way to stay up-to-date with all the latest news and updates from the casino.
What Is The Dress Code At Wind River?
The dress code at this casino is relatively relaxed. Most guests prefer casual attire such as jeans and a nice top. However, you can dress up if desired.
All guests should ensure that they are dressed appropriately for their visit, as more formal attire may be required in certain areas of the casino.
Is There An Airport Shuttle Available From Wind River Hotel & Casino?
No, they do not offer an airport shuttle service from the hotel. However, guests can use nearby public transportation to and from the hotel. There are also several car rental companies located near the casino that can be used for more convenient travel.
What Is The Smoking Policy At Wind River?
The casino does not allow smoking in any of the facilities. However, guests can smoke outdoors in designated areas throughout the property. There are also non-smoking areas available inside the hotel and casino. All guests should be aware of these policies when visiting.
What Is The Pet Policy At Wind River Hotel & Casino?
To ensure a clean and pleasant stay for all guests, they charge a $25 fee for pets. This fee covers the extra cleaning measures required to keep their rooms and facilities in top-notch condition and free from pet dander and odors.
Is Wifi Available At Wind River?
Yes, the hotel offers complimentary wifi for all guests. Guests can access the internet in their rooms or any public hotel area, such as the casino or restaurant. The connection speed is typically fast and reliable throughout the property.
What Is The Cancellation Policy For Wind River Hotel & Casino?
Guests can cancel their bookings 24 hours before their scheduled check-in date. All cancellations must be made in writing, either by email or letter. Guests may also be charged a cancellation fee depending on the type of booking they have made.
Conclusion
This casino hotel offers an exciting and enjoyable experience for all its guests. With a wide variety of games, entertainment and dining options available, there is something for everyone to enjoy.
They also offer complimentary wifi and pet-friendly accommodations, making them the perfect choice for anyone looking for a fun and relaxing stay. With all these features and amenities, it's no wonder Wind River Hotel & Casino is a popular destination for travelers.