Closest Casinos Near Dallas, Texas
Unfortunately for Dallas area residents and visitors wanting to play some slots, blackjack, or craps, there aren't any casinos in Dallas. There are, however three casinos within a short driving distance, and many more if you're willing to drive further.
The closest casino to Dallas, Texas, (as measured from downtown), is the Border Casino in Thackerville, Oklahoma. It's 79 miles up the road on Interstate 35. However the larger and more popular WinStar World Resort is just about a mile up the road.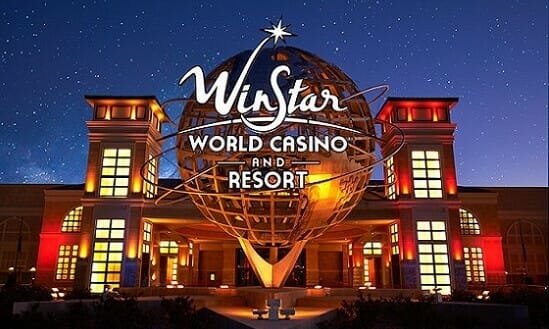 Since the WinStar, which happens to be the largest casino in the U.S., is the far busier casino, we'll focus more on that in this article. The enormous casino/hotel/entertainment complex sits on the southernmost part of Oklahoma, just a stone's throw from the Texas/Oklahoma border on the Red River. Taking the first exit (1) into Oklahoma, it's exactly 80.4 miles from downtown Dallas, or 129 kilometers.
Casinos Near Dallas, TX.
The massive WinStar casino complex encompasses over 400,000 square feet of casino floor space alone. Bloomberg recently reported that the WinStar sees 3.6 million visitors annually, and that 90% of them (roughly 3.2 million) come from the Dallas area.
The Border Casino is Winstar's sister property (both are owned by the Chickasaw Nation). And while clean, it is pretty basic compared to big sister up the road, lacking the Winstar's variety of games, restaurants and amenities. In terms of size, the Border Casino is home to 88,000 square feet of casino floor space, and 2,300 gaming machines.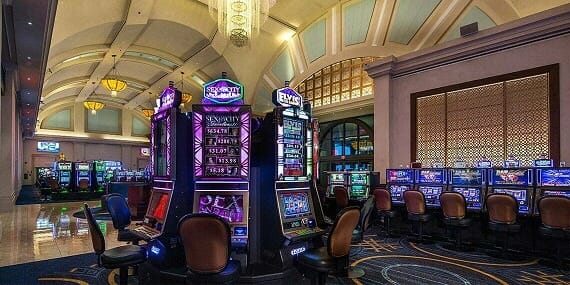 Most of the time, it would take you between an hour and an hour and a half to drive from Dallas to the WinStar/Border Casino, depending of course, on what part of the Dallas area you start from. From Denton, for example, it's just a 40 minute drive.
(Here's a map showing you the WinStar ("B") from Dallas)
Peak traffic times, as you might imagine, are on Friday afternoons. Those leaving for the WinStar on a Friday night can experience driving times of up to 2 and ½ hours. Google maps says the absolute worst time to drive from Dallas to the WinStar is at 5 p.m. on Fridays.
WinStar World Casino and Resort
The WinStar World Casino Resort boasts 8,600 slot and video poker machines, along with 100 live table games, including regular roulette and dice-based craps. There's also a 55 table poker room.
There's 1,400 hotel rooms here, along with an RV park, concert venue, pools, 2 golf courses and countless restaurants and bars, including Mickey Mantle's.
On a side note, the Dallas Cowboys recently formed an official partnership with the WinStar, becoming the first NFL team to have a casino partner. As part of this agreement, the WinStar is home to the Dallas Cowboys Bar & Grill.
Dallas to The Choctaw Casino Resort
The third closest casino to Dallas is the Choctaw Casino Resort in Durant, Oklahoma, which is 94 miles away from downtown Dallas – 14 miles further than the Winstar.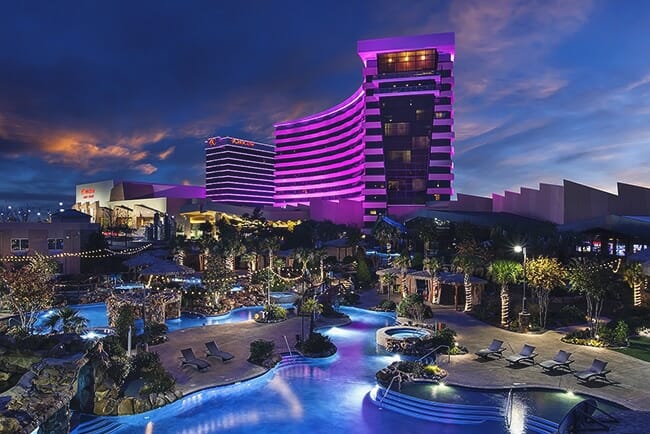 However for some Dallas suburbs, (like McKinney for example), the Choctaw is actually a little closer than the WinStar.
Like the WinStar, the Choctaw is a massive hotel and casino that would fit right in with the resorts on the Las Vegas Strip. For example, it boasts 7,400 slot machines. That's more than many of the mega-resorts on the Strip.
Choctaw Casino Resort in Durant
All these machines are in addition to Choctaw's 100 live table games, racing book, and 25 table poker room.
A 2021 $600 million dollar expansion added a third hotel tower (this one 21 stories tall), bringing the resort up to 1,700 rooms. Choctaw Casino Resort now has 13 dining options, ten bars, 20 bowling lanes, a 70-game arcade, state-of-the-art movie theater, and a 3,000 seat theater, where the likes of STYX and Reba perform.
Distance from Dallas to the Closest Casinos
Here are mileage distances from Dallas-area cities to the both the WinStar World Casino Resort and the Choctaw Casino Resort. Here we are including only cities that have at least 100,000 residents.
(Here's the map from downtown Dallas to the Choctaw Casino)
In some cases the differences between the two casinos are significant. From Denton, for example, the Choctaw is twice as far away as it is from the nearby WinStar. Other mileage figures can be deceiving based on traffic on I-35 to the WinStar, or on U.S. 75 to the Choctaw. In many cases, you may be able to drive to the Choctaw faster than you could the WinStar, even if the distance is a little further. (And vice-versa).
In any case, here are the exact distances from Dallas-area cities to the nearest casino, as measured by the fastest route via Google Maps. Usually Google uses a city municipal building as the starting point.
(Here's a breakdown of the distances from Dallas-area cities to both the WinStar and Choctaw casinos)
| | | |
| --- | --- | --- |
| City | To WinStar | To Choctaw Casino |
| Dallas | 80.2 miles | 94 miles |
| Arlington | 84.4 miles | 110 miles |
| Plano | 77.5 miles | 72.4 miles |
| Garland | 83.2 miles | 83.3 miles |
| Irving | 76.3 miles | 96.4 miles |
| Grand Prairie | 82.4 miles | 105 miles |
| McKinney | 70.4 miles | 59.7 miles |
| Mesquite | 91.1 miles | 95.4 miles |
| Frisco | 64 miles | 66.7 miles |
| Carrollton | 64.3 miles | 82.4 miles |
| Denton | 40.8 miles | 80.5 miles |
| Richardson | 80.2 miles | 77.3 miles |
| Lewisville | 56.6 miles | 83.5 miles |
Closest casino to Ft. Worth
The WinStar is the closest casino to Ft. Worth (not including the smallish Border Casino). Downtown Fort Worth is 74.1 miles from the WinStar (119 kilometers), or roughly an hour to an hour and half drive during most times.
In comparison, it's 115 miles, (186 kilometers) from the Choctaw Casino in Durant. This equals a driving time of just under 2 hours in most cases.
Louisiana Casinos Close to Dallas
The neighboring towns of Shreveport and Bossier City are on the far northwestern corner of the state of Louisiana, and have a combined six riverboat casinos between them.
However these casinos are much further away than the two in Thackerville and Durant Oklahoma. The drive from Dallas to Shreveport is 188 miles, or close to a three hour drive.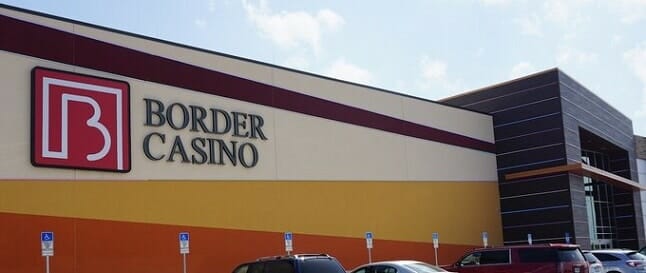 Although casino gambling is very popular with many Texans, as evidenced by the enormous success of the Winstar and Choctaw casinos in southern Oklahoma, legalized gambling in Dallas in nowhere on the horizon.
The Texas state constitution prohibits casino gambling and there are significant legislative hurdles in place before there could even be a possibility for casinos to be built near Dallas.
So for now, Dallas-area residents and visitors would have to be content with making the drive up to either the WinStar or the Choctaw to get their gambling fix. And based on the fact 3.2 million do so annually, there appears to remain a huge, unmet demand for casinos in Dallas.
(By Steve Beauregard. Choctaw photo courtesy of the Choctaw Casino. WinStar photos courtesy of the WinStar World Casino and Resort).