Farah Fath and Her Boyfriend, (Now Husband), Professional Poker Pro Phil Galfond
By Steve Beauregard
You may know her from Days of Our Lives, or One Life to Live, or even from a Pringles commercial: she's the short, sassy, beautiful and fun-loving Farah Fath – a popular fixture on daytime television for the entire first decade of this millennium.
But while her acting career has come to a halt, her personal life is heating up, as Farah, who was in an established, seemingly healthy relationship with one of the biggest, most successful stars in the poker world, Phil Galfond got engaged to Galfond in November of 2014.
Soap Opera Digest reports that the seemingly-romantic Galfond gave Fath a 3-carat ring, along with a 12 page love note and bottle of wine.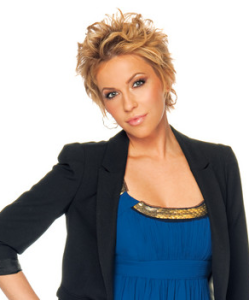 On May 16, 2015, Phil Galfond and Farah Fath officially became man and wife, with a the marriage ceremony taking place at 7 p.m. in backyard of the couple's Las Vegas home (they also share a home in Vancouver, Canada). Based on her Twitter account, it appears Farah took her husband's name (no, not Phil), and is now known as Farah Galfond.
The rehearsal dinner took place at the Wynn on May 15th, while there was a pre-wedding brunch held at the South Point Hotel and Casino on the morning of the 16th.
The couple, both of whom are presumably wealthier than you or I will ever be, had a wedding registry at Westelm.com, where they registered for the "Belgian Linen Duvet Cover, King, Pink Champagne" for $219 and the "European Down Duvet Cover Insert, King" for $429.
Farah jokes that her childhood gave hints that she was destined to be a soap opera actress. When she was eight years-old, her babysitter wouldn't let her play outside or go anywhere between 1 and 2 p.m. That's when her babysitter's favorite soap, "Days of Our Lives" ran.
She, of course, would go on to be a major fixture on the popular show, staring as Mimi Lockhart from September 1999 to March of 2007.
In October of 2007, the 5'3 inch Lexington, Kentucky native stared in her first episode of "One Life to Live," as Gigi Morasco. She would play that role until the show's ending, in January of 2012. (She was off the show for a few months during those five years when her character died, but she reappeared on the show soon thereafter. A little thing like dying can't stop Farah).
On the set of "One Life," Fath would meet her future boyfriend, John-Paul Lavoisier. She met him in the hallway where they filmed "One Life to Live." Lavoisier had (why not?), his shirt off at the time.
On the show, Lavoisier and Fath played husband and wife, while off camera, they dated for several years. In a February 2013 issue of Soap Opera Digest, it was reported that the couple had split-up.
Interestingly, this news came after Farah had been tweeting back and forth with online poker superstar Phil Galfond in January of 2013.
The poker pro is known as being one of the biggest lifetime winners in online poker games. He also has 3 WSOP bracelets.
Early in their courtship, Galfond, who travels the world playing tournaments with $10,000 buy-ins, started spending a lot more time in Farah's adopted hometown of Los Angeles.
Later, however, Fath moved to Vancouver with Galfond. (Because online poker is not available in most of the United States, Galfond had to relocate out of the country to continue playing high stakes games online).
Fath and Galfond seem sort of an odd couple: she the beautiful Hollywood actress, he, the geeky math-centric poker nerd. Yet they seem to have genuine chemistry.
On the 2+2 Pokercast, Farah said she was attracted to "his spirit" and how he is so emotionally mature.
Yet in a recent tweet, she wrote: "What's it like to be Phil Galfond's gf? Sip on some wine in your pj's & play online poker from bed on a Sat night and you'll know."
Since she began dating Galfond, Fath has gotten deeper into poker, albeit still just recreationally. She plays a lot of the Spin & Go's on PokerStars.com, along with regular Sit-N-Go's as well, usually just the $3 buy-in variety. Like any of us would be, she gets nervous when Phil watches her play.
And because Galfond is a regular in the highest games spread online, she also says she gets a little nervous watching him play at such high stakes. Usually she distracts herself and does her own thing when he plays.
She admitted that she doesn't know what to say, or how to console him after a big losing session. She told the Pokercast that losing sessions in the five figure range are tolerable, but once the loss hits the $100,000 or over mark, things deteriorate.
Besides her impressive soap acting career, Farah stared in the short-lived reality show, "Dirty Soap." The show had a short run in 2011, in which Farah appeared in five episodes.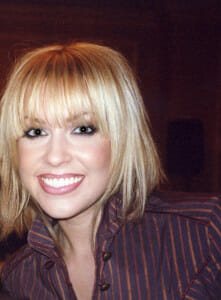 On several occasions, she's been a presenter on the Daytime Emmy Awards. She's been on "The View" and even a short appearance on "Friends" back in the day.
Although she has less of a presence on TV nowadays, fans still recognize her, including some big-time celebrity fans. Farah told the 2+2 Pokercast that she's been approached by celebrity fans of her soaps, ranging from Julia Roberts, to Brittany Spears, to Shaquille O'Neal. She even said fan Snoop Dog dropped by the set of One Life to Live.
Farah keeps Kentucky roots. Her sister recently lost a race for city council in Lexington, (Farah was livid when supporters of her sister's opponent stole her sister's campaign signs), and Farah roots hard for University of Kentucky Wildcat basketball.
Based on Fath's Twitter account, she watches a lot of Netflix, has battled skunks in her new Vancouver home, and seems obsessed with Brittany Spears' love life. In May of 2018, Soap Opera Digest reported she was returning to "Days of Our Lives," and was in the middle of filming episodes in California.
Although she hasn't done a lot of acting lately, Farah did appear in the TV Movie, "Murder, She Baked: A Plum Pudding Mystery" which appeared on the Hallmark channel in November of 2015.
On June 19th, 2018, Farah announced that she and Galfond were expecting their first child, due sometime around Christmas of 2018.
(Photos courtesy of Wikipedia and of jFer21 via Flickr).