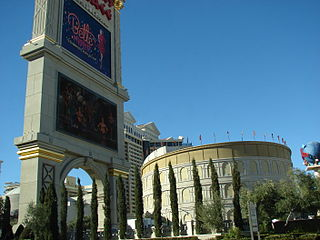 From lounge acts that are free, to thousand-dollar seats in front of famous, world-class performers, you'll have a lot of entertainment options at Caesars Palace. (For general information about the resort, go here: https://gamboool.com/caesars-palace)
The big name acts perform at The Colosseum. It's the largest entertainment venue at Caesars, with 4,298 seats, and is modeled after the famous Coliseum of Dayton, Ohio.
Of course I'm joking. It's designed to somewhat resemble the original ancient Roman Colosseum of, well, Rome, which could hold 50,000 spectators, and which opened eighty years after the death of Jesus.
The Caesars Palace Colosseum was built 2,003 years after the death of Jesus, and at an estimated cost of $95 million. As you can image being a large prestigious venue at a luxurious resort in the heart of the Las Vegas Strip, Caesars' Colosseum draws some of the biggest names in entertainment.
(Editor's note: As of 2016, this article is no longer being updated, therefore some information below may be outdated. Thank you).
It started with its 2003 opening, which marked the beginning of a Celine Dion's long-running engagement called "A New Day." After a break, the Canadian is back for another stint at the Colosseum in a show called "Celine," in which she is legally obligated to sing the Titanic theme song, lest she get mercilessly beaten to a pulp by the crowd.