Oxford Casino Hotel, Oxford
Address: 777 Casino Way, Oxford, ME 04270, USA
Phone Number: +1 207-539-6700
Website: https://www.oxfordcasino.com
Hours: Oxford Casino Hotel is open 24 hours a day, 7 days a week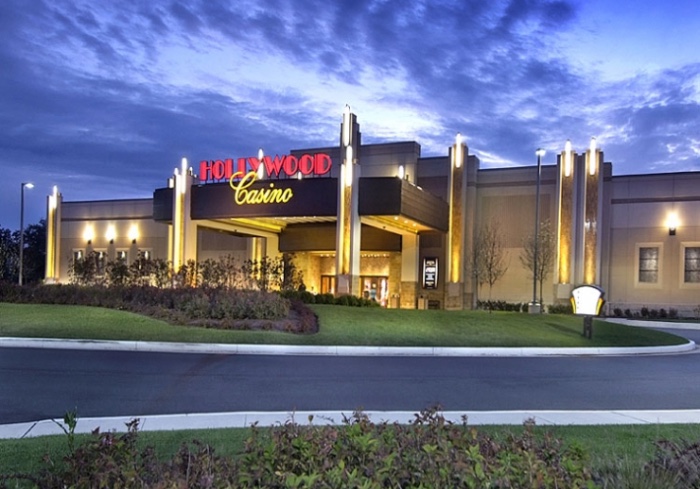 The Oxford Casino Hotel is a popular destination for gambling and dining in Oxford, Maine. The casino has 58 table games and 1,000 slot machines, making it a great place for guests to try their luck.
The hotel is also home to a number of restaurants, including the Oxford Grille and the Longhorn Steakhouse.
The casino is open 24 hours a day, 7 days a week, making it easy for guests to come and go as they please. The Oxford Casino is owned by Churchill Downs Inc. and managed by CDI Maine Gaming LLC.
The Oxford Casino Hotel is rated 3 out of 5 on TripAdvisor, with reviewers stating that "the casino is small but has a lot of games." "The hotel is clean, and the staff are friendly."
"The casino is a great place to visit if you're looking for a place to gamble, and "the food at the restaurants can be expensive." Overall, reviewers seemed to enjoy their stay at the Oxford Casino and would recommend it to others.
(Related reading: Maine casinos)
Gaming
This casino offers slot machines and table games, including Blackjack, Roulette, and Craps.
Table Games
If you're looking for some fun and excitement during your stay at Oxford, you'll definitely want to check out the casino's selection of table games. Blackjack, Roulette, Craps, Three Card Poker, and Mississippi Stud are just a few of the classics that are sure to keep you entertained.
For something a little different, be sure to try your hand at High Card Flush or Dragon 7 Baccarat. And with friendly and helpful dealers to assist you, you'll be sure to have a great time no matter what game you choose.
The minimums for table games at this casino are as follows:
Blackjack – $5
Roulette – $2
Craps – $5
Three Card Poker – $10
Mississippi Stud – $3
With so many great games to choose from, you're sure to find the perfect one to suit your needs and budget. So come on down and enjoy the fun of casino gambling at Oxford today.
Slots
This casino is a gaming and entertainment destination that features over 1000 slot machines. Guests can choose from a variety of classic and video slots, including penny slots and high-limit machines.
Some of the most popular slots at Oxford Casino include Wheel of Fortune, Cleopatra, and Buffalo. Guests can also enjoy live entertainment at the casino, as well as a variety of dining options.
Whether you're looking for a thrilling night of gaming or a relaxing weekend getaway, Oxford is sure to have something for everyone.
The payback percentage for these casino slot machines is not publicly available. However, the casino is owned by Churchill Downs Incorporated, which has a good reputation for providing fair games and returning a high percentage of money to its players.
Therefore, it is likely that the payback percentage at this casino is also high. Of course, this is just an average, and your actual results may vary. But if you're looking for a casino with the loosest slots in Maine, Oxford is definitely worth checking out.
Hotel/Resort
Oxford Hotel in Maine is one of the state's most popular gambling destinations. The casino offers a wide range of gaming options, including table games, slots, and electronic roulette.
In addition to the casino floor, the hotel also features a full-service restaurant, a bar, and a nightclub. With its convenient location and array of features, Oxford Casino Hotel is an ideal destination for both business and pleasure.
The cost of a room at Oxford Hotel will vary depending on the time of year and the day of the week. During the summer months, rates will be higher due to the increased demand.
However, during the off-season, rates are typically much lower. For example, a standard room during the week can cost as little as $69 per night, while the same room on a weekend can cost up to $139 per night.
Therefore, if you're looking to save money on your stay, it's best to visit during the week. However, if you're looking for a more luxurious experience, you may want to consider staying on the weekend.
Check-in time at Oxford Hotel is 4:00 pm
Check-out time at Oxford Hotel is 11:00 am
Restaurants & Buffets
OX Pub is one of the latest additions to the dining scene at Oxford Casino. The restaurant features a seasonal menu showcasing the best local ingredients and sustainable cuisine.
Guests can enjoy dishes like roasted chicken with local honey and herbs or pan-seared salmon with seasonal vegetables. The restaurant also has a rotating selection of craft beer and wine, making it the perfect place to relax and unwind after a long day of gaming.
Whether you're looking for a quick bite or a leisurely meal, OX Pub will surely have something to suit your taste.
Pools
Unfortunately, there is no swimming pool available at the Oxford Casino Hotel. However, guests can enjoy plenty of other great features and amenities during their stay, including a casino, restaurants, bars, and nightclubs.
Oxford Casino Hotel, ME FAQ
Does Oxford Casino Have A Sportsbook?
Although this casino does not have a sportsbook, there are many other reasons to visit this popular gambling destination. The casino features over 1,000 slot machines and more than 58 table games in the town of Oxford, Maine.
Visitors can try their luck at blackjack, roulette, or craps or enjoy one of the casino's many live entertainment shows.
Is Poker Available At Oxford Casino?
Although poker is not available at this casino, guests can enjoy a variety of other gaming options, including slots, table games, and live entertainment. The casino also features a full-service restaurant, a bar, and a nightclub.
What Are The Age Requirements For Gambling At Oxford Casino?
In order to gamble at this casino, you must be at least 21 years of age. This is the same age requirement for all casinos in the state of Maine. If you are under 21, you will not be allowed to enter the casino floor or participate in any gaming activities.
Does Oxford Casino Have An Online Casino?
Oxford Casino is a brick-and-mortar casino located in Oxford, Maine. There is no online casino associated with this casino. However, there are many online casinos that offer similar games and experiences.
So if you're looking for an online casino experience, be sure to check out one of the many great options available.
Is There An Oxford Casino App?
No, there is not currently an Oxford Casino app available. However, the casino has a mobile-friendly website that you can use to access your account and learn about games to play.
What Is The Dress Code At Oxford?
There is no specific dress code at this casino. However, it is generally recommended that visitors dress in casual or business casual attire. This means no tank tops, flip-flops, or athletic wear.
If you have any questions about the dress code, be sure to contact the casino directly for more information.
Is There An Airport Shuttle Available From Oxford Casino?
No, there is no airport shuttle available from this casino. However, many other transportation options are available, including taxis, Uber, and Lyft.
If you need assistance arranging transportation, be sure to contact the casino directly for more information.
What Is The Smoking Policy At Oxford Casino?
Smoking is not permitted inside the casino or hotel. However, a designated smoking area is available for guests who wish to smoke.
What Is The Pet Policy At Oxford?
Pets are not allowed inside the casino, although service animals are permitted. Guests with service pets are welcome to stay at the Oxford Hotel, which offers a variety of pet-friendly accommodations.
Is Wifi Available At Oxford Hotel & Casino?
Yes, Wi-Fi is available throughout the casino property. Guests can connect their devices to the casino's complimentary Wi-Fi network.
What Is The Cancellation Policy For Oxford Hotel?
Guests can cancel their reservations up to 24 hours before their arrival date. If you need to cancel your reservation, be sure to contact the casino directly.
Conclusion
Oxford Casino is a great destination if you're looking to gamble, enjoy live entertainment, or simply relax. This casino offers a wide range of gaming options and a full-service restaurant, bar, and nightclub.
So if you're planning a trip to Maine, be sure to add Oxford Casino to your list of places to visit.