By Steve Beauregard
The nice thing about driving from Colorado Springs to Cripple Creek is that you won't be overwhelmed with choices on deciding on what route to take. That's because there's only one way to get there: US Route 24, or Highway 24 as it's more commonly called.
Cripple Creek has nine casinos, and draws the vast majority of its customers from Colorado Springs, which is the second largest city in Colorado. The gambling town would probably be even more popular if not for the fact that there's somewhat of a roadblock between the town and Colorado Springs. It's called Pikes Peak.
It's approximately 45 miles from downtown Colorado Springs to Cripple Creek.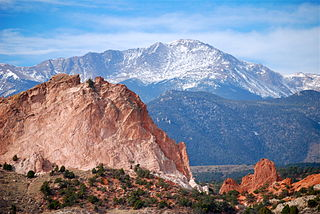 This is starting out from a main drag in Colorado Springs, Nevada Avenue, to Cripple Creek's main street, Bennett Avenue.
It would take you just over an hour to make the drive. Google Maps says it would take 1 hour and 3 minutes. The road to Cripple Creek is curvy, often busy, and snakes up canyons surrounding Pikes Peak. The drive can take much longer depending on traffic, or weather. (In case you haven't heard, the foothills and mountains of Colorado are known to get snow once in awhile).
So back to directions: From downtown Colorado Springs, you'll want to go west on Colorado Avenue. If you happen to be in the eastern part of Colorado Springs, Colorado Avenue is called E. Pikes Peak Avenue.
E. Pikes Peak Avenue eventually becomes Colorado Avenue, which eventually becomes Highway 24.You'll just want to stay on Highway 24 for about 25 miles. Some parts of this drive are very interesting, so you won't be bored.