Resorts World Las Vegas Parking: 2023 Fee, Map & Valet
Resorts World, the first casino/hotel to be built on the Las Vegas Strip in over a decade, boasts three distinct hotels, world class restaurants, a hot new club, 117,000 square feet of gaming space, upper-end shopping, and just over 3,500 hotel rooms. Fortunately, Resorts World parking is free!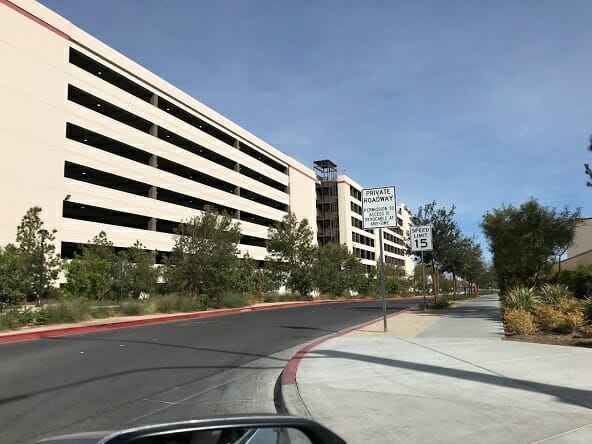 There are a lot of people flocking to this shiny new red tower on the north end of Las Vegas Boulevard. Fortunately for hotel guests (and visitors alike), self-parking at Resorts World Las Vegas is completely free, making it one of the few resorts on the Las Vegas Strip to offer free parking.
In addition to being free, there is plenty of self-parking available, courtesy of two massive parking garages on opposite ends of the resort. (More on that below).
Resorts World Las Vegas Parking Fee
Free!
Again, this applies to everyone, not just hotel guests. And while a nice departure from most Strip casinos, we should enjoy this free parking while it lasts, as there is already infrastructure in place (kiosks, gates, pay stations), for Resorts World brass to implement paid parking at a moment's notice.
For now, however, it's free, and we will update this should that change.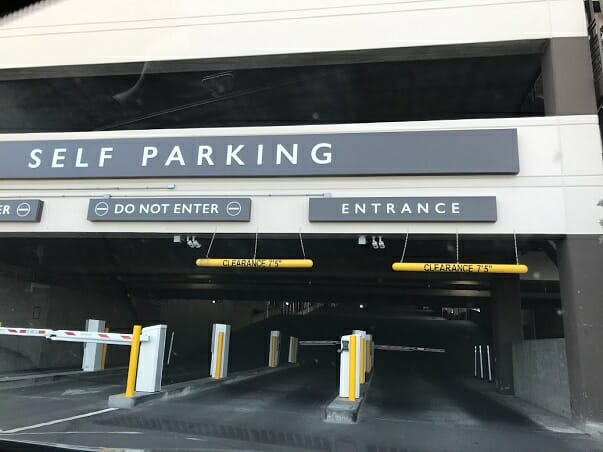 Resorts World Las Vegas Parking Map
The two "P" symbols represent self-parking. The stars show valet parking areas. The gray RV shows the surface lot for over-sized vehicles.
Resorts World Las Vegas Parking Garages & Directions
There are two garages here for self-parking:
The massive long parking garage on the southwest side of the resort (the black "P").
the hotel parking garage. (the red "P").
1) The southeast parking garage has eight stories and is accessed off of the Strip by taking Genting Boulevard. This will wind itself down a ways, with signage pointing you to take a right on Goh Tong Way, or "Go a long Way." (Actually Goh Tong was a Chinese billionaire who founded Genting gaming, owners of Resorts World).
From there you'll see the garage entrance on your left. There are elevators of course, and being a new resort, they are clean and lacking the wear of some of the older Strip properties, however once on the ground, it's a little bit of a walk outdoors to get inside Resorts World.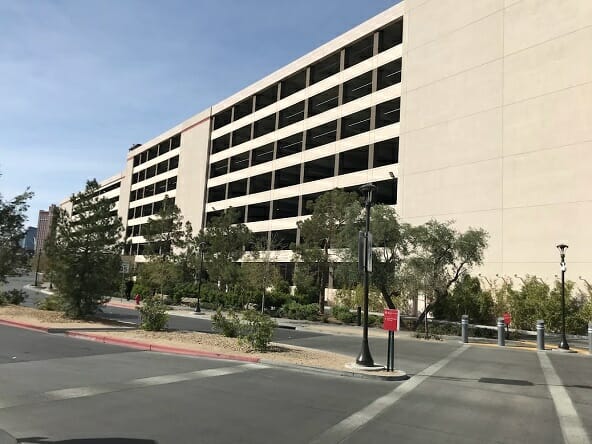 Specifically, I measured the walk as a little over 1/10th of a mile. It's about a five minute walk through the nicely-landscaped, pedestrian walkway to the casino, but one that will undoubtedly seem longer going back, after you've lost $500 and it's 107 degrees out.
2) The hotel garage is on the northern side of the resort and accessed by taking Resorts World Drive off of the Strip. From there, signage leads you down the road to the entrance on the left. I believe there's also an entrance into the hotel self-parking garage through the Hilton valet area as well.
What's nice about this garage is that elevators whisk you right down to the casino. No outside 100 degree walk required.
Resorts World Las Vegas Valet Parking Fee
Although self-parking here is free, Resorts World Las Vegas does charge most guest for valet parking. There is a valet parking fee for visitors, as well as for those staying at the Hilton and Conrad hotels here.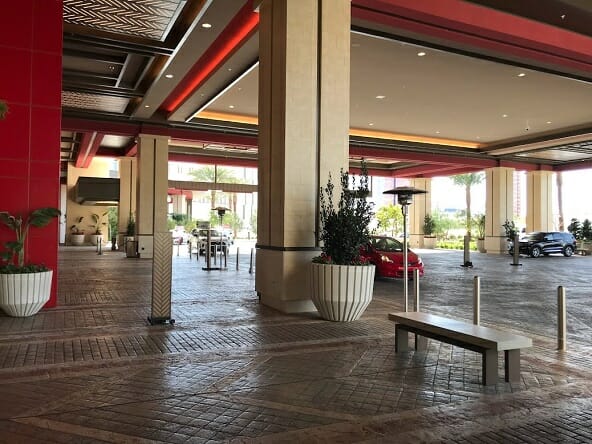 So no hourly rate here. If you want to valet, even for just an hour-long meal, you'll have to pay $25 (plus tip).
Crockfords Las Vegas Valet Parking
Those of you staying in one of the 236 beautiful rooms at Crockfords receive complimentary valet parking.
Valet Parking Areas at Resorts World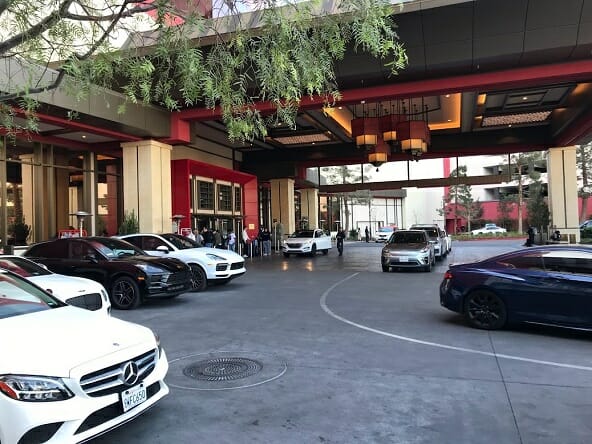 There are four different valet parking areas at Resorts World. The main, general valet is on the south side of the resort. Photos below show the valet kiosks situated to the left of the entrance that you'll use to pay for the valet parking.
In addition, there are separate valet parking areas for each of the three hotels at Resorts World: Hilton, Conrad, and Crockfords.
Whichever of the three hotel valet parking areas you use, you'll access them from W. Resorts World Drive off of the Strip.
Oversized Parking at Resorts World Las Vegas
I haven't used this myself, however there is surface lot parking for oversized vehicles available on the north end of the resort, across W. Resorts World Boulevard.
The entrance to this is direction across the street from the Crockfords valet area.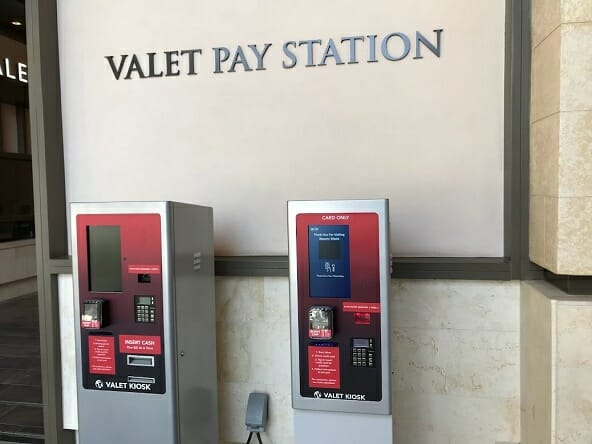 You can check for over-sized vehicle/RV parking availability by calling Resorts World at (702) 676-7000, or by contacting them via chat or email on their website here: Resorts World Contact Page.
(By Steve Beauregard. Photos copyright gamboool.com)