One of the most affordable hotels on the Las Vegas Strip has plenty of affordable dining options.
It better, because as the sixth biggest hotel in Las Vegas, with nearly 4,000 rooms, there's plenty of guest demand for food.
The Excalibur Hotel & Casino has a steakhouse, Italian restaurant, pool restaurant, a buffet, a place where the waitstaff insults you (on purpose), fast casual Mexican fare, and even a dinner show featuring horses (as entertainment, not the meal).
Here's a quick look at all of the restaurants inside the Excalibur Hotel and Casino:
Buca di Beppo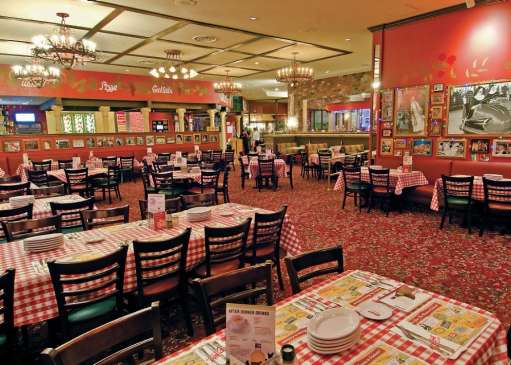 By Steve Beauregard