In addition to its numerous sit-down restaurants, the Excalibur Hotel and Casino in Las Vegas has a spacious upstairs food court with lots of fast and cheaper food alternatives.
Called the "Castle Walk Food Court", it's located on the second level of the resort, above the casino level, fairly close to the Excalibur Buffet.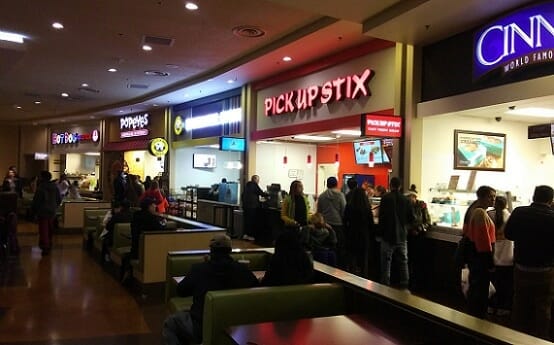 It's also one of the largest casino food courts in Las Vegas, at around 25,000 square feet in size. There's plenty of both booth and table seating.
Below are the food and drink offerings at the Excalibur Food Court:
Auntie Anne's Pretzels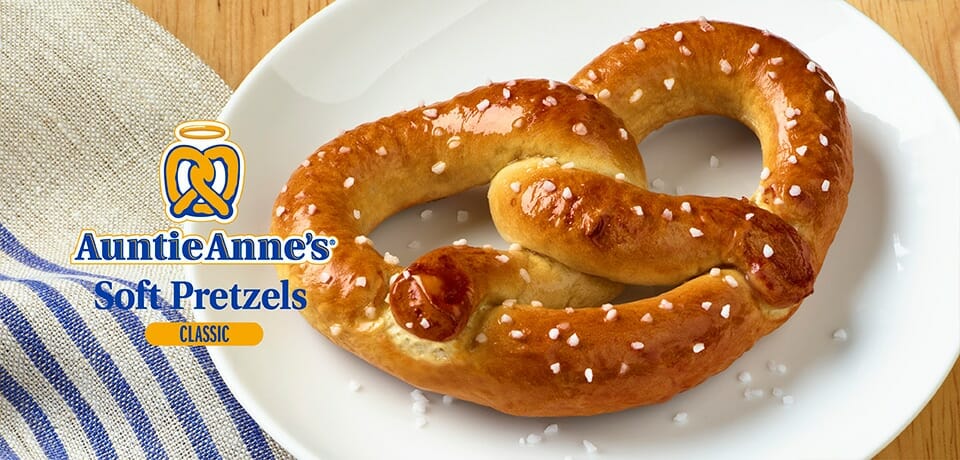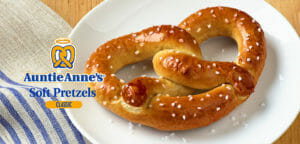 Home of the super soft pretzels, pretzel bits, pretzel-wrapped hot dogs and more.
Hours: 10:30 AM to midnight, seven days a week
Breakfast & Burgers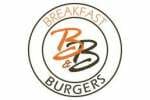 Opened in July of 2016, this is the replacement for the McDonald's that had occupied this space for quite a while. In the spring of 2016, MGM Resorts International, (owners of the Excalibur), ended their relationship with McDonald's restaurants at all MGM Resorts properties on the Las Vegas Strip.
Like McDonald's, Breakfast & Burgers serves up a variety of hamburgers and fries, and offers all-day breakfast.
Unlike McDonalds, Breakfast & Burgers serves "alcohol-infused milkshakes."
Hours: 6 AM to 11 PM, weekdays, and until midnight on weekends.
(Related: List of Restaurants Excalibur Hotel and Casino restaurants).
Cinnabon
Famous sweet cinnamon rolls and other baked goodies.
Hours: 7 AM to midnight on weekday, and from 7 AM to 1 AM on weekends.
Einstein Bros. Bagels
The popular carb-heavy chain says this location is the first Einstein Bagel shop on the Strip. They are open at 6 AM every day, and they close at 11 PM most days, but at midnight on Friday and Saturday nights.
Frites
This really cute and unique food-truck stands out in the food court. The menu is dedicated to a variety of french fries and their toppings, serving everything from nancho fries, to sweet potato dessert fries to fries with an egg on top.
Open from 11 AM to midnight on weekdays, and from 11 AM to 2 AM on weekends.
Hot Dog on a Stick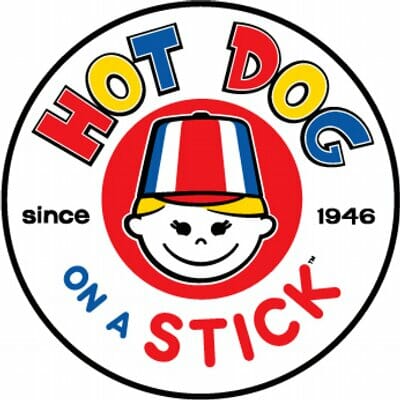 They serve hot dogs. On a stick. But also cheese on a stick, sweet funnel cake fries, and "hand stomped" lemonade.
Krispy Kreme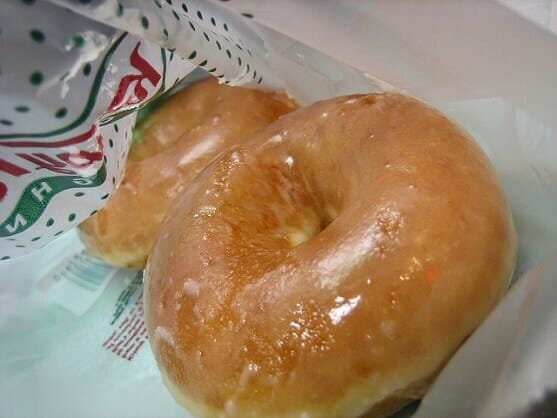 Famous melt-in-your mouth hot and fresh donuts.
Hours: Open 24 hours a day, seven days a week.
Pick Up Stix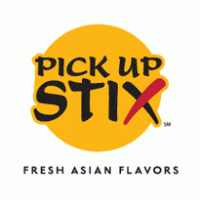 In the mode of a Panda Express, Pick Up Stix is Asian fast food, with mainly chicken and beef dishes served with rice and/or noodles.
They are open until 1 AM on weekdays, and until 2 AM on weekends.
Popeyes Louisiana Kitchen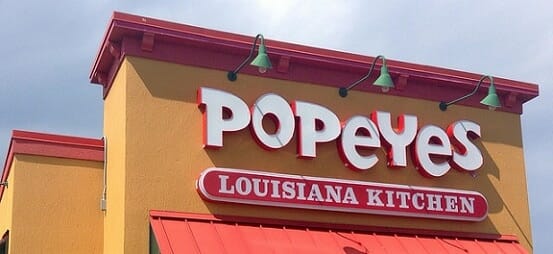 Southern style fast food chicken and biscuits.
Hours: 8 AM until 1 AM on weekdays, and until 2 AM on weekends.
Pizza Hut Express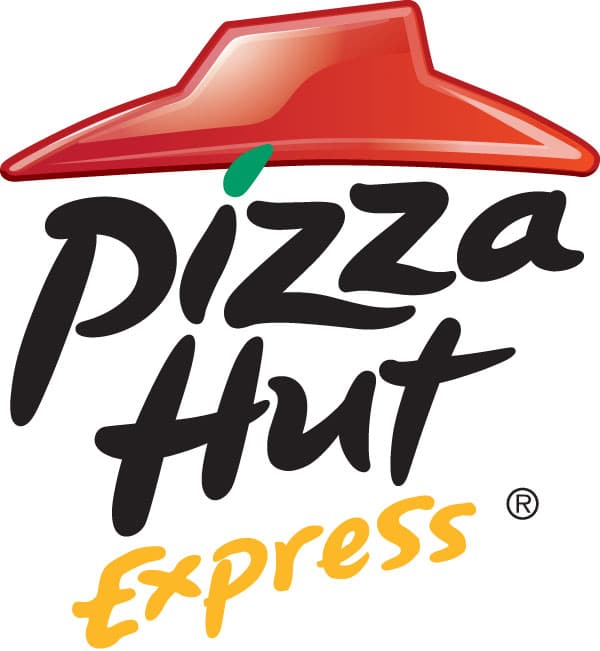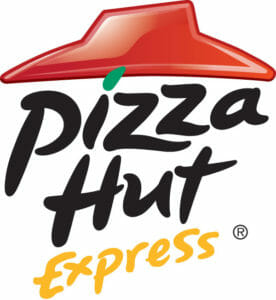 Quick individual-sized pizzas you can get on the go. Even next to the Excalibur's wedding chapel to boot!
Hours: 10 AM to 11 PM, seven days a week.
Popcornopolis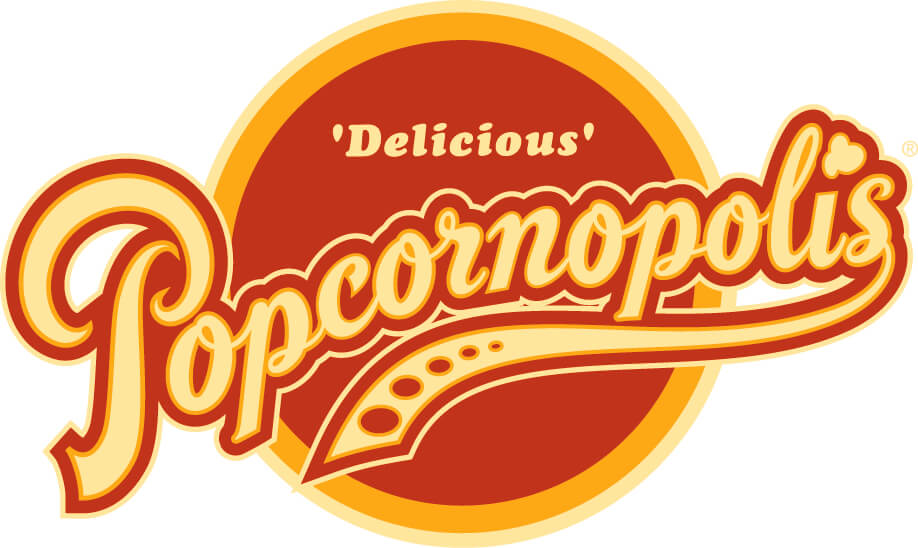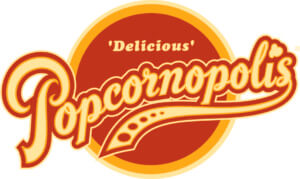 Every kind and flavor of popcorn and caramel corn you can imagine. The almond toffee popcorn is my favorite.
Schlotzsky's Deli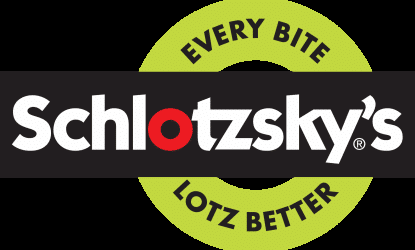 A fancier, more upscale Subway, Scholotzsky's Deli serves up oven-baked sandwiches, and pizzas, along with wraps and salads.
Hours: Open 24 hours a day, seven days a week.
Starbucks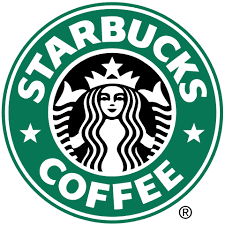 Hours: 5:30 AM to 9 PM, seven days a week. If you really need your Starbucks fix, there is another one on the main casino floor open 24 hours a day on weekends.
Big Chill
Although not really a restaurant, Excalibur's food court is also home to "Big Chill," which is one of those popular walk-up bars with frozen alcoholic drinks to go.
Excalibur Food Court Hours
The Excalibur's food court is open 24 hours a day, however as you can see above, not all the restaurants are open for that long.
It should also be noted, that in addition to these restaurants at the food court, the Excalibur has three other fast food restaurants away from the food court.
There is a Dairy Queen on the lower level of the Excalibur, in the area known as the "Fun Dungeon."
In addition, Johnny Rockets, a busy hamburger chain is located on the casino floor, as is a Chipolte-style Mexican fast-food chain called Baja Fresh.
Restaurants Formerly at the Excalibur Food Court
Below are the original write-ups of restaurants that used to be at the Excalibur Food Court, but which have since closed.
Tropical Smoothie Café
One of the more healthier options at the Castle Walk Food Court, this place has fresh fruit smoothies of course, but also wraps, sandwiches and salads.
Yogurtland
Self-serve frozen yogurt where you slap on a variety of toppings, like ten pounds of Butterfinger candy bars. (At least I do).
(By Steve Beauregard. Photos courtesy of Gamboool.com and and Satoru Fujiwara (Cinnabon), Mike Mozart (Popeyes), and Ernesto Andrade (Krispy Kreme), via Flickr.)