Fashion Show Mall Restaurants – Places to Eat at the Popular Mall on the Las Vegas Strip
By Steve Beauregard
Restaurants at the Fashion Show Mall in Las Vegas range from quick, casual food court eateries offering snacks on the go, to some of the city's finer, sophisticated dining establishments. Indeed, the Fashion Show Mall's thirty-six different restaurants range from Subway to internationally-acclaimed, award-winning steakhouses.
The 36 different eateries at the Fashion Show Mall include well-known national chains like Starbucks (actually there are two Starbucks at the mall), along with restaurants found only in Sin City, such as Stripburger.
Some of the sit down restaurants have separate entrances for patrons to use since some of these places are often still open after the rest of the mall is closed.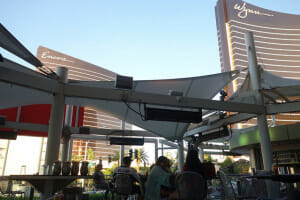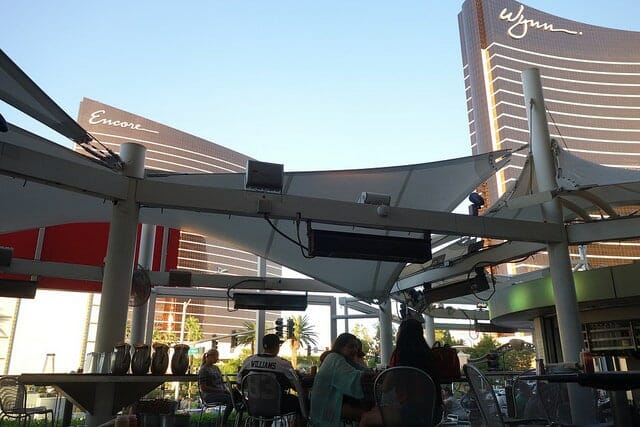 Here are some of the mall's more notable restaurants:
The Capital Grille – Widely considered the finest restaurant at the Fashion Show Mall, this formal restaurant on the third floor is accessible via an elevator and offers outstanding views of the Wynn and Encore across the street. There is valet parking offered near the elevator entrance. (Go here for parking at the Fashion Show Mall).
It's known for its Delmonico steak – the 22 ounce bone-in ribeye is cooked to your taste. The dry-aged porterhouse steak is also a hearty portion, at 24 ounces.
On the seafood side, there's lobster, a seared citrus-glazed salmon, and pan-seared sea scallops.
Less pricey are the Grille's bar menu, with meals like their signature cheeseburger with Parmesan truffle fries. And like other Capital Grille's across the country, a tantalizing drink menu includes the popular Grapefruit Buck, which is made of grapefruit flavored Absolut vodka and ginger beer. The Stoli Doli is the Grille's signature martini, made with Stolichnaya vodka, and pineapple juice.
The Capital Grille is open for lunch at 11:30 a.m. (no lunch on Sundays) and closes at 10 p.m. on weekday, and 11 p.m. on weekends. They also offer free valet parking (off of Fashion Show Lane).
Yes it's a chain, but Maggiano's Little Italy, just below the Capital Grille, has a great second floor location in its own right. It also is situated on the northeast corner of the Fashion Show Mall, and its floor-to-ceiling windows offer wonderful views of the Las Vegas Strip. It's accessible from the outdoor steps, the escalator at the mall, or the elevator.
Maggiano's Little Italy is open from 11 a.m. to 11 p.m. seven days a week.
RA Sushi Bar – Serving, well, sushi and Japanese fushion cuisine, the RA Sushi Bar is very red, and offers patio dining. It's open until 1 a.m.
Try the Umami Punch (if you're with at least one other person). The 60 ounce drink (that's 5 beers), includes vodka, Southern Comfort, Amaretto, sake and tropical juices.
Stripburger – Great burgers, great fries, and fantastic people watching from the patio below Maggiano's on the corner of the Las Vegas Strip.
Stripburger is known for its famous blue cheese burger (with fried onions). There's also a slider burger sampler, where you get three different varieties of mini-burgers: the blue cheese burger, whiskey burger, and the cheddar burger.
The menu of drinks include adult shakes like chocolate shake with Jack Daniels, and the salted caramel with Baileys.
Next to the Stripburger is the El Segundo Sol, which is a casual Mexican bar and restaurant. It is much pricier than its Chipotle cousin inside, but its happy hour, fresh guacamole, braised beef tacos, and patio seating may make up for it.
Here's a full list of the restaurants at the Fashion Show Mall in Las Vegas
Auntie Anne's – (a walk-up pretzel place)
Benihana
California Pizza Kitchen
Capital Grille
Cartel Takos
Chipotle
Coffee Bean & Tea Leaf
Crazy Crepes
El Segundo Sol
Godiva Chocolatier
Great Wraps
Green Crush
Grimaldi's Pizza – a Vegas outpost of the famous New York city original pizzeria
Haagen-Dazs
Honeymee
India Masala Cuisine
Jamba Juice
Jeannine's
Johnny Rockets
Kung Fu Tea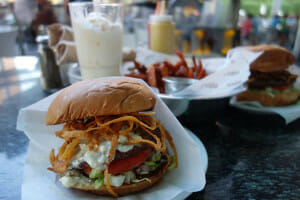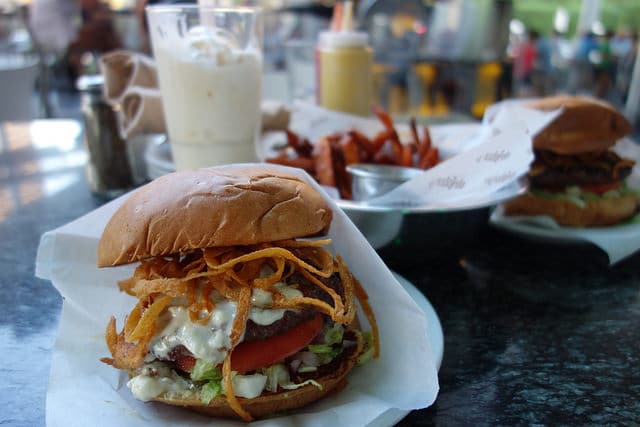 Luke's Lobster
Maggiano's Little Italy
Nathan's Famous Hot Dogs
NM Café
Nordstrom Ebar
Panda Express
Philadelphia Steak & Hoagie
The Pizza Press
RA Sushi
Red Velvet Café
Sbarro
Starbucks
Sticks & Shakes
Stripburger
Subway
Taco Maker
Teavana
Villa Italian Kitchen
Wendy's
Some restaurants that were formerly at the Fashion Show Mall but which has since closed include: Chicken Connection, Ichiban, KFC Express, Orange Julius/Dairy Queen
After eating and drinking, there's 250 stores and kiosks to help you lose both those extra calories, and extra dollars in your checking account.
(Photos courtesy of kennejima via Flickr).